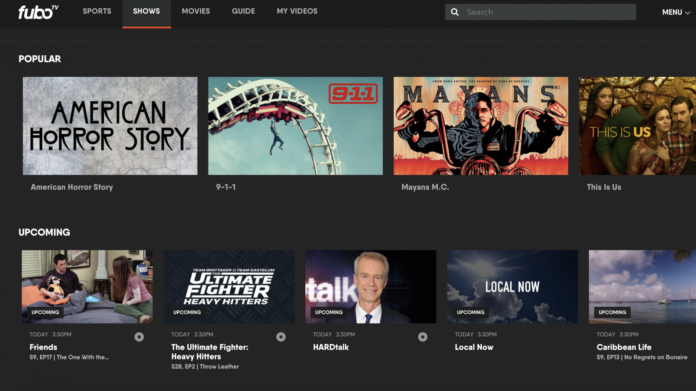 fuboTV backtracks, says they plan a new channel, not a service.
The channel will be ad-supported.
fuboTV has been making the rounds lately that they'd be launching an ad-based service later this year, based on the statements of CEO David Gandler, but it seems that statement was somewhat erroneous in the sense that fubo is working to create an ad-based channel and not a service.
"fuboTV believes in the future of pay TV and we are looking at launching an ad-supported channel, not a platform," a spokesperson told us over Email.
fuboTV already has a few channels of their own like fubo Cycling or fubo Soccer. But those come with the live TV subscription, buried in some channel packs that you have to pay extra to get. The issues, of course, are evident – how would an ad-supported channel work in a platform that you already pay to access?
Well, we've got no answers as to that yet since fuboTV says things are still under development and they'll share more details in the coming weeks.
The original statements came from an interview David Gandler gave The Wrap, but he either spoke too soon, or he misspoke. Either way, it was enough to create quite a few ripples of confusion across the cord cutter user base. He also added then that fubo would be making more original content in the coming months, supposedly to broadcast on this new channel.
We'll make sure to keep you all posted when there is more info on the topic. What do you think of the changes fuboTV is planning on? Let us know by leaving a comment in the section below the article. Share the news with friends and family online and follow TechNadu on Facebook and Twitter for more tech news, guides, reviews, and interviews.