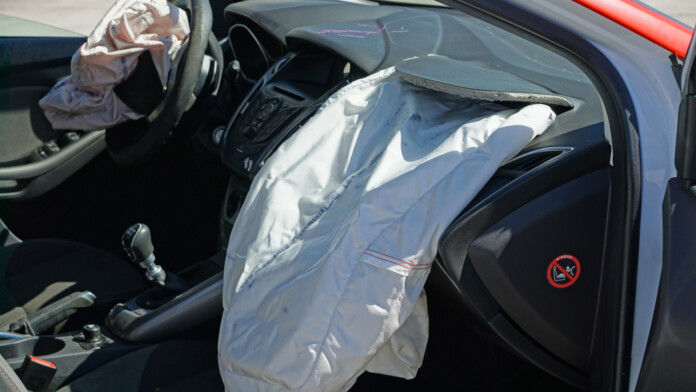 The founder of Demonoid has probably died last year, according to a moderator of the platform.
Demonoid is no longer in the hands of its team, and there can be no resurrection without Deimos' laptop.
Some are socked, and some are moved, as the internet is reminded that there are real people behind usernames and projects.
According to a global moderator of the Demonoid forums, the founder of the popular BitTorrent tracker who went by the username "Deimos" has died in a car accident back in August 2018. The announcement leaves a 1% chance that he is still alive and out there somewhere, based on the fact that a local news story wrote a detail that doesn't fit. The moderator goes on to detail that another person accessed the Deimos profile through his laptop several times in the days that followed his death, but no other activity has occurred since then.
That laptop is the only thing that can access the Demonoid backend and cloud backup servers, so without it, no one else can keep the tracker running. This is in line with the fact that Demonoid stopped working last summer, having server-side problems, and didn't revert to using any online backups or mirrors. Also, the profile "Deimos" has remained silent since then, and this January, a Reddit post urged people to avoid using Demonoid as it is no longer in the possession of the original community and team. If Demonoid is ever resurrected, it will have to use a different name and to be done by a person who has access to that laptop.
The moderator clarifies that he would not involve himself to a revival project, and suggests that the project is left to rest in the community's memories. As he says, Deimos was actively working on the project every day, and even responded to all private messages. Moreover, he highlights the fact that Deimos was very focused on the privacy of the users and worked to make this part of the platform as robust as possible. Now, the moderator has released a commemoration page where people can read farewell messages.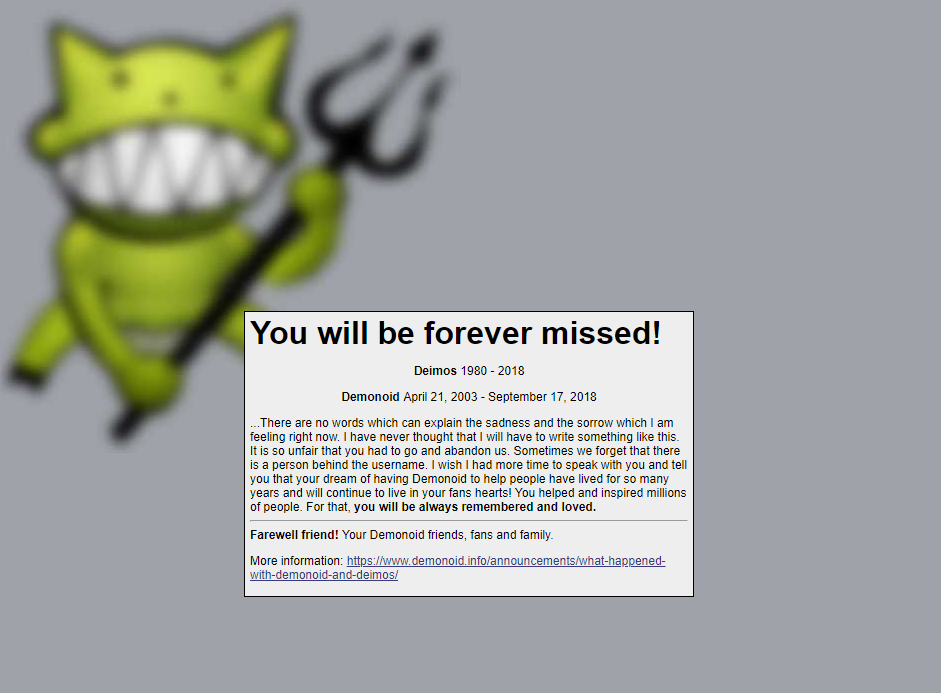 Demonoid was one of the oldest BitTorrent trackers out there, that served the world since April 2003, so it has a large community of fans. The internet has taken leaps and bounds in these last 15 years, and the BitTorrent tracking space has gotten many new platforms that can process billions of connections every day. That said, Demonoid's void can be technically filled, and in practice, it has already been done. What cannot be replenished is the loss of one of those rare people who see the internet as a means to change the world into a better place by enabling us to share data freely and anonymously, and Deimos seemed to be one of those romantic tech-altruists. May he rest in peace.
Were you a fan of Demonoid? Share your thoughts in the comments down below, and share this story thought our socials, on Facebook and Twitter.