Facebook's Instagram and Messenger get more new features, starting with the US-based users.
"Watch Together" has finally landed, enabling friends to watch something simultaneously.
A privacy-enhancing feature called "Vanish Mode" promises to delete seen messages once you leave the chat.
The chat aspect of Instagram and the Messenger app, both products of Facebook, have received two enthralling features today, plus a bonus minor one. These new features aim to bring remote friends together (Watch Together), to allow users to personalize their chat experience (TinyTAN Themes), and finally to sprinkle it with a tad bit of privacy (Vanish Mode). All three are being rolled out gradually, starting from users in the United States, and countries in the EU are to follow shortly.
Starting with "Watch Together," this is a system that brings friends together in real-time video chat, enabling them to watch TV shows, IGTV, and video clips on Reels. Messenger announced testing this feature back in September, and it's now ready for the masses. All that people need to do to watch something together is start a video chat or create a Messenger Room, select the "TV & Movies" tab, and pick the content you want to enjoy with your friends.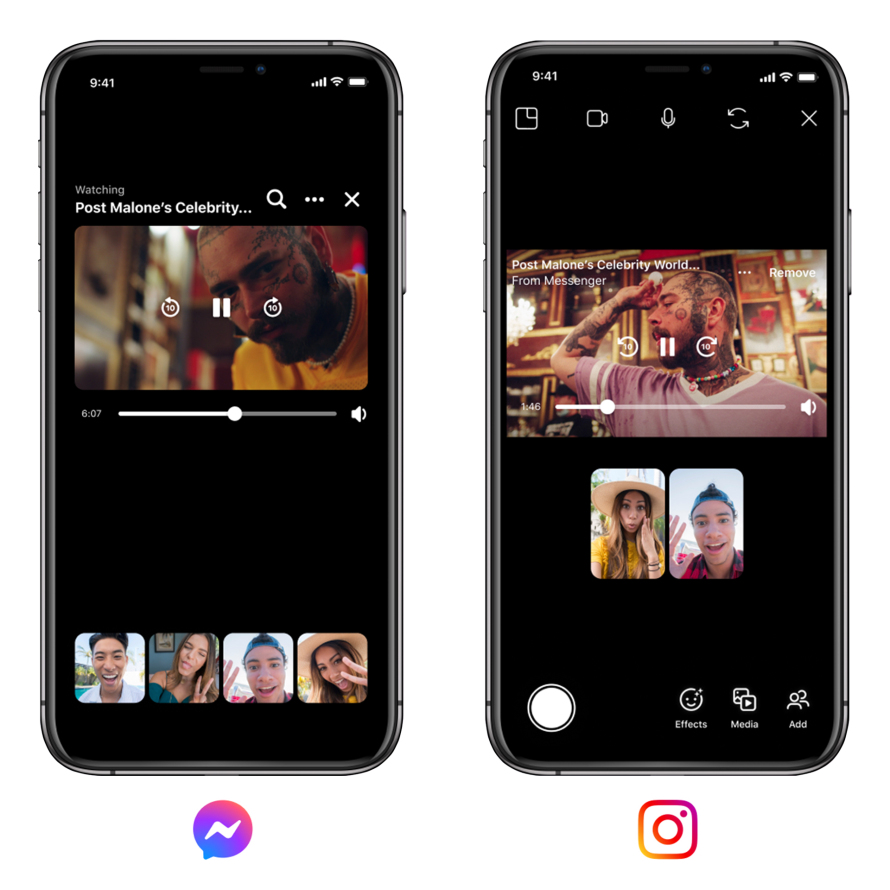 The TinyTAN theme for Messenger and Instagram is meant to bring a BTS look and feel onto the software. It comes with custom-made emojis inspired by the TinyTAN characters, while the color shades are moving around mauve and pink.
To active the new theme, go to the chat settings, tap on "Theme," and select TinyTAN.
The third feature is maybe the most interesting of all for privacy-minded individuals who generally don't roam the streets of Instagram. Called "Vanish Mode," it is an opt-in feature that deletes seen messages sent by a user once they leave the chat thread. This certainly gives users some control over their messages, be it text, emojis, or media files that are shared in one-on-one chat rooms.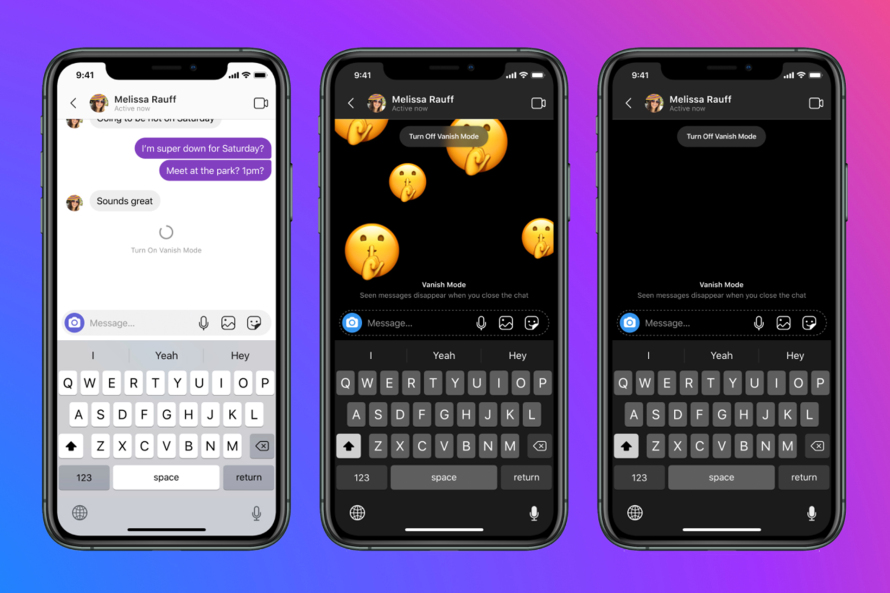 To ensure that the user retains some control even if the other person grabs a screenshot of the shared information, Messenger will send a notification when that happens. In this case or any other situation that causes concern, users can report a conversation or block that other person.