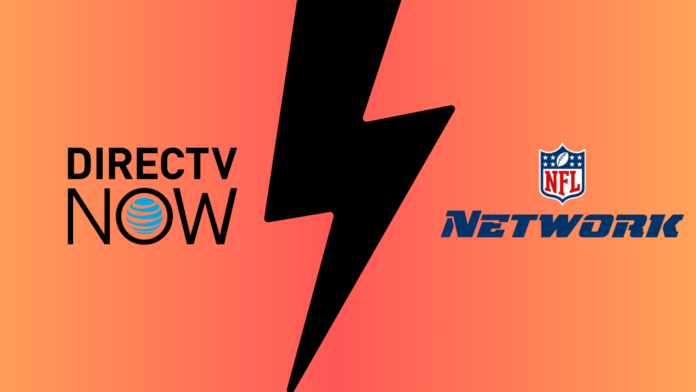 DirecTV Now drops NFL Network.
AT&T claims the move had "financial" reasonings even though they've doubled prices for bundles featuring the channel just weeks ago.
DirecTV Now is losing one of its big sports networks, as AT&T fails to secure the rights for NFL Network for the online TV platform.
After managing to shoot itself in the leg by rolling out some massive changes to their bundles and raising prices to the sky, AT&T, DirecTV Now's mother company has announced that The NFL Network and RED Zone Channel remain available to all fans on DIRECTV. "However, as we continue to manage content costs, we could not reach an agreement with the NFL to continue to carry those channels on U-Verse and DirecTV Now," reads an announcement on AT&T's website.
How that can even be, we're a bit puzzled. The NFL Network was not a part of the new bundles DirecTV Now introduced weeks ago, namely Plus and Max, but it was a part of three bundles – Choice, Xtra, and Ultimate. Following the rebranding of these bundles, they also received a price upgrade. Choice (formerly Just Right) went from $65 to $110 per month, Xtra (formerly Gotta Have It) went from $65 to $124 per month, while Ultimate (formerly Gotta Have It) went from $75 to $135 per month. Since the reason stated by AT&T is financial, we can't but be quite baffled given the huge price hikes.
Sports fans who have been hanging on the DirecTV Now bandwagon by now jump to other platforms that won't ask you to pay an arm and a leg to get your favorite channels. NFL Network continues to be a part of Sling TV (Blue & Orange + Blue – currently $15 or $25/mo), fuboTV ($44.99), and PlayStation Vue (Core, Elite & Ultra – $49.99 – $79.99/mo).
Later this month we'll find out just how well DirecTV Now is doing during AT&T's earnings report. Following them cutting out promo prices, they lost over 260,000 subscribers back in December, and it's safe to expect that they'll be hemorrhaging more subscribers following the price hikes from mid-March.
What do you think of DirecTV Now cutting NFL Network from its programming? Let us know by dropping a note in the comments section below. Share the article online if you have the time and follow TechNadu on Facebook and Twitter for more tech news, guides, reviews, and interviews.