The popular darknet news website was seized by Europol and the FBI, on the grounds of money laundering.
DeepDotWeb was apparently getting money for posting darknet marketplace links.
The two Israelis that were arrested yesterday are connected with the DeepDotWeb site.
The darknet market crackdown continues, with the DeepDotWeb becoming the latest chevron on FBI's uniform. Those who try to access the site will see a notice of seizure by the FBI and the US Department of Justice. DeepDotWeb was a news site dedicated to "all things dark web", offering reviews for marketplaces, doing anonymous interviews, and tutorials on how to use Tor, how to secure your privacy, and how to mine cryptocurrencies. Obviously, operating within the same ecosystem where drugs, weapons, and pedophile material is sold have led the FBI and the Europol to seize the website.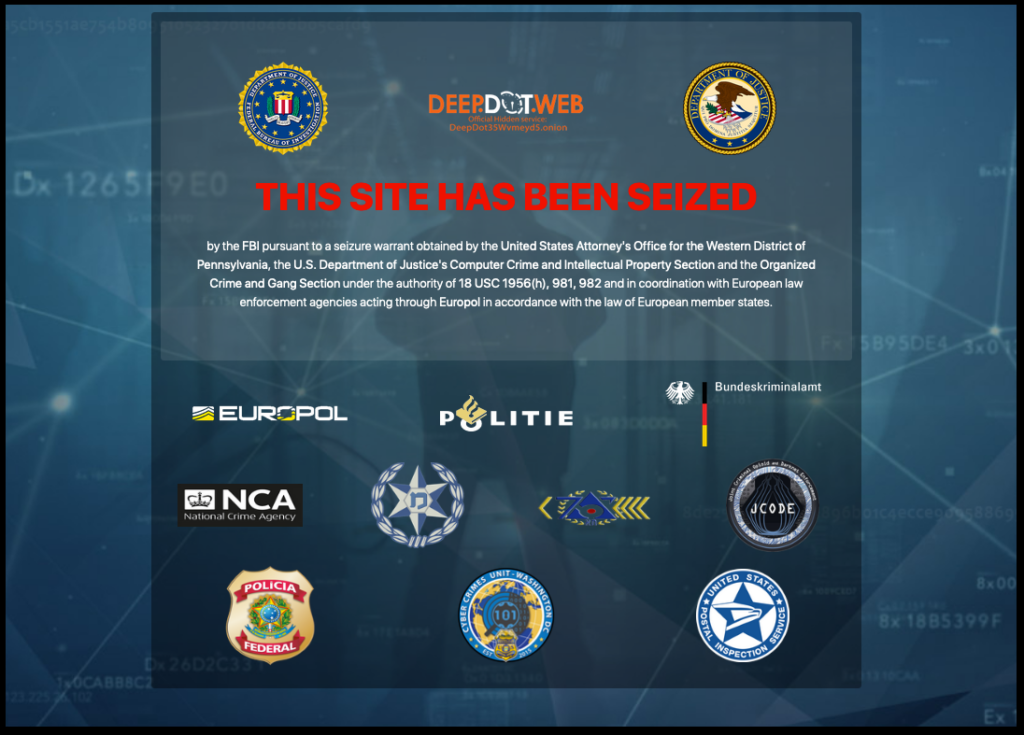 Yesterday, two Israelis were arrested in Tel Aviv on grounds of involvement with darknet marketplaces. As it has been revealed now, those two were operating the DeepDotWeb and making money in Bitcoin out of posting links to black market websites. That said, the DeepDotWeb may have not been selling illicit products directly but was taking part in the form of an affiliate marketing business with the darknet markets that it supported and promoted. Besides the two Israelis, there were additional arrests in France, Germany, and the Netherlands, possibly being related to the DeepDotWeb as well.
Neither the FBI nor the Israeli police are open to sharing any more details about the case right now, and there's no one from the DeepDotWeb to state something about the situation officially. The Twitter of the darknet news portal remains silent since Monday, and their ".onion" domain was also seized by the FBI citing money laundering laws. As we concluded yesterday, we will have to wait and see as the developments in this field are rapid, and more information surfaces on a daily basis. This is one of the largest darknet crackdown operations ever to have happened, with DeepDotWeb, Dream Market, Wall Street Market, and Valhalla all seeing the end of the road last week.
Have any comments to make on the story? Share your thoughts with us in the section down below, or on our socials, on Facebook and Twitter.