A new season of "CARDFIGHT!! VANGUARD" is coming soon! Ahead of its sequel's release, the series has revealed its first key visual. The upcoming sequel series is subtitled will+Dress. The main staff and new supporting cast members are yet to be confirmed.
If you're a fan of card game anime, "CARDFIGHT!! VANGUARD overDress" is one series you shouldn't miss out on! Fans looking to watch the first two seasons can check it out on Crunchyroll.
CARDFIGHT!! VANGUARD will + Dress Key Visual and More
The upcoming series, "CARDFIGHT!! VANGUARD will + Dress," is scheduled for a summer 2022 release. As fans eagerly wait for the new season's release, the production team has unveiled the sequel's first key visual. Check it out below:
While not much is known about the main staff behind the series, it has been confirmed that the manga artist group CLAMP will continue to provide character designs. A campaign will reportedly be held later this month for fans to predict which characters will make it to the top 8, with a special acrylic stand up for grabs for getting them all correct. Moreover, CLAMP has also released a few visuals for the upcoming national tournament in the anime series.
Check out the visuals and more information about the series below: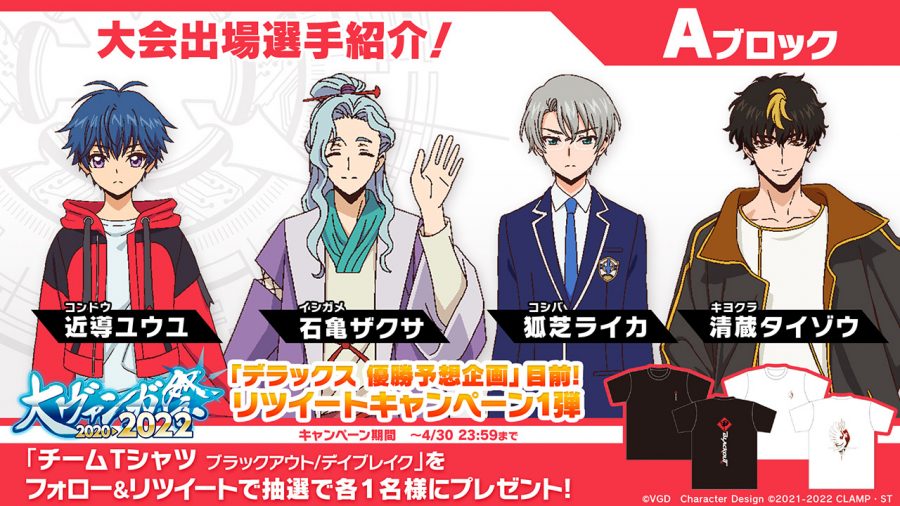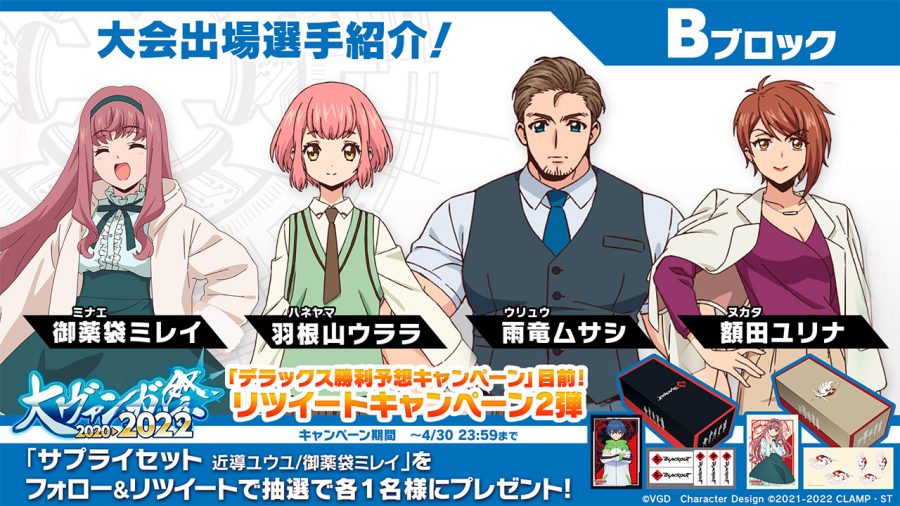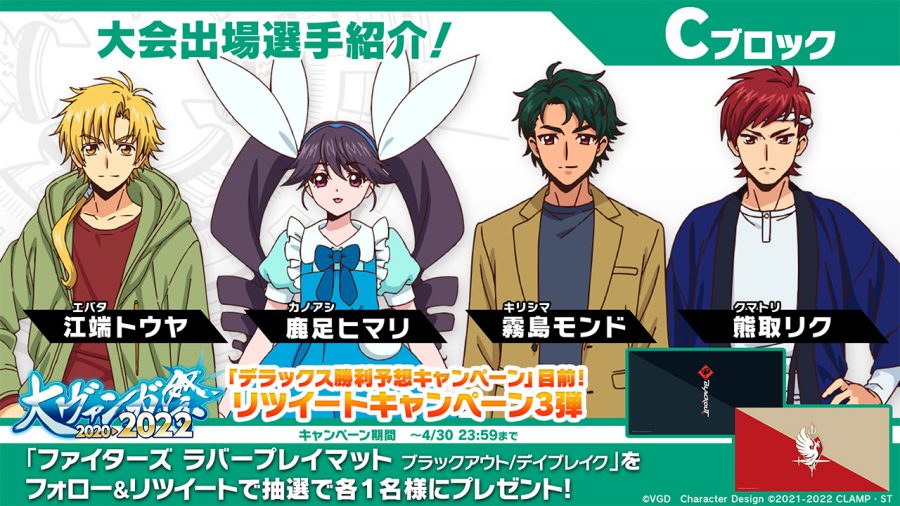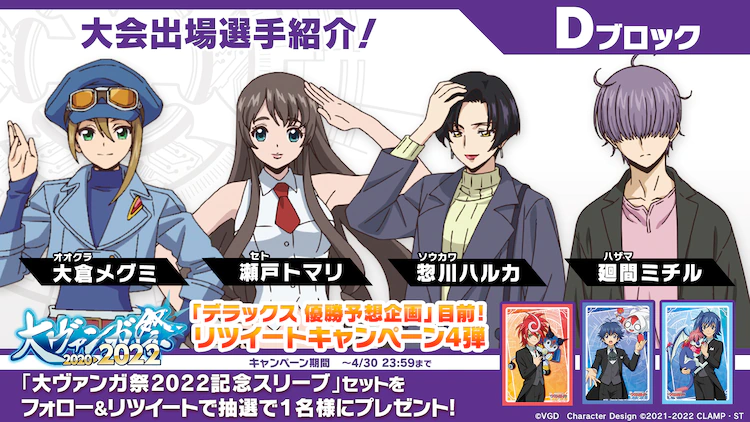 Crunchyroll, which is currently streaming the first two seasons of the series, officially describes the story of "CARDFIGHT!! VANGUARD" as:
"Third-year middle school student Yu-yu Kondo lives in Kanazawa city of the country of Kaga. Being unable to reject requests, Yu-yu often gets caught up in his sister's hobbies.
When Yu-yu could no longer bear it and ran away from home, he was saved by Megumi Okura. Megumi invites Yu-yu to the Night Amusement Park "Wonder Hill" where her friends gather.
The amusement park is where many youths of the Vanguard-centric group "Team Blackout" gather.
And this is how Yu-yu encounters Vanguard and was drawn in by the appeal of Vanguard and the world and friends he had never seen before."
Read Next: Utawarerumono: Mask of Truth Unveils Trailer and Key Visual