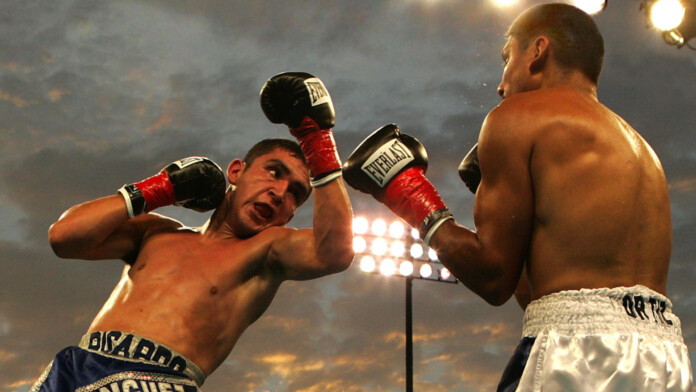 A boxing YouTube channel has had enough of UFC's unfair takedown notices, so they're sending them a lawyer.
The YouTuber addressed his problem to the Electronic Frontier Foundation, a nonprofit digital rights organization.
The lawyer used a four-point letter to explain that the YouTuber's content is not antagonistic to the original broadcast.
Last week, we tapped onto the matter of unfair YouTube takedown notices, and how rightsholders are abusing YouTube's Content ID system by sending claims around and causing trouble to channel owners. While it was WatchMojo to bring the matter of lawsuits forth, the actual headlines of it happening involve "Boxing Now", a popular YouTube channel dedicated to boxing. Apparently, the particular channel was receiving multiple unfair takedown notices from UFC (Ultimate Fighting Championship), and its owner John MacKay decided that enough is enough.
What he did was to send a lawyer to UFC, demanding that they stop sending takedown notices for using still images from the fights, a practice that violates no copyright laws whatsoever. The channel is focused around boxing match reviews, with MacKay delivering commentary on still images. The channel uses no video footage from these fights, as they are not allowed to do so. Following this approach, the channel has managed to gather large followership, but the continuous notices are causing great trouble as YouTube is removing all of their videos immediately after the UFC claim is submitted, which is typically a few days after the initial posting of the material.
This is obviously causing considerable losses to the "Boxing Now" channel, so MacKay contacted the Electronic Frontier Foundation (EFF) who sent a lawyer to the UFC. The lawyer formulated a letter where she explains that MacKay's commentary and still images cannot be considered as competitive content to the original broadcast. To the contrary, the lawyer deduces that "Boxing Now" videos increase the demand for the original content. The letter analyzes the matter based on four distinct factors, all of which are decided in the favor of MacKay.
While the letter is intended to help UFC understand what their actual benefit from the existence of channels like "Boxing Now" is, what will happen in the case that the martial arts promotion company doesn't comply has not been clarified. Is the EFF going to take more steps and even demand damage compensation on the court? Could they even have a chance in such a case? That remains to be seen, and it will all depend on how UFC responds to these developments. The takeaway is that YouTubers are fighting back, and I'm sure that MacKay is only the first of the many who are to take things to the next level. The situation with unfair takedown notices has just gone too far, and it's about time that something is done about it.
Have a comment to make on the above? Feel free to write us one in the section beneath, or on our socials, Facebook and Twitter.