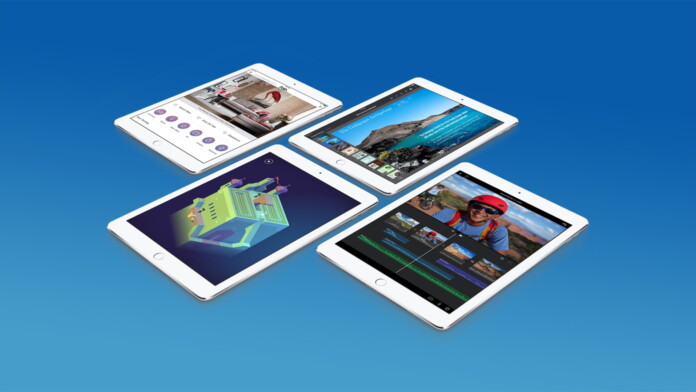 If you're looking to buy a new tablet, know that you won't find a better one than the iPad. This especially goes for those who are in the Apple ecosystem of devices and services. And considering that we're approaching this year's Black Friday, you can expect to find massive deals on various Apple-made tablets. With this said, we've done our homework of finding truly the most notable picks right now. Therefore, let's check out the best Black Friday iPad deals of 2019.
You might already know that Apple isn't known as one of the most generous players during Black Friday. However, we're happy to see this being changed during the last couple of years. Surprisingly enough, this year is poised to be remembered for deals on various iPad models, including the latest released ones. So, before we jump to our list, we'd like to recommend our central Apple Black Friday deals. This is where you'll find a nice number of Apple-made devices, so why not check what else is on offer?
And now, here are the 40+ best Black Friday iPad deals of 2019.
Top 25 iPad Deals
First and foremost, let's go over the best deals on iPad models. As you'll soon see, we have a nice range of tablets here – everything from the basic iPad up to iPad Pro with high-end specs. What's surprising to note is that Apple is offering massive discounts here, up to $200 for high-end models. First, let's check out the best deals on the 'standard' iPad and iPad Air models.
Offer
Offer
In case you need something more powerful, we recommend checking the following iPad Pro models. There are discounts across the board, including both 11-inch and 12.9-inch models of various storage sizes and connectivity types. So, let's continue with our overview of the best Black Friday iPad deals.
And finally, we think you should also consider getting a renewed iPad. These bring plenty of value for their price, and this could be a good way to get a newer iPad at a fraction of its price. So, here are the best deals from this domain.
Offer
Offer
Offer
Offer
Top 11 iPad Keyboard Deals
In this segment, we will show you both official and third-party iPad keyboards. We strongly recommend you consider purchasing a keyboard, which can greatly expand your new tablet's capabilities. After all, there's a new iPadOS version that's highly optimized for keyboard input. First, here are Apple-made keyboards for various iPad models.
Offer
Offer
Apple Smart Keyboard Folio (for iPad Pro 11-inch, US English)
The new smart keyboard Folio is designed to deliver a great typing experience on a full-size keyboard whenever you need it.
No need for batteries or pairing. Its durable lightweight cover protects both the front and back of your new 11-Inch iPad Pro.
Offer
Next, let's check out iPad keyboards made by third-parties. There's usually a nice selection of these, and you can count on some extra features as well. We think the following deals deserve your full attention, so make sure to inspect them closely.
Top 6 iPad Accessory Deals
And finally, we also think you'll want some accessories as well. To be honest, there isn't a huge selection of Black Friday deals from this domain. However, we did manage to find a few interesting picks. You'll find stands and cases here, tips for your Apple Pencil, a USB-C hub, and more.
That would be all we've prepared for our overview of the best Black Friday iPad deals. We sincerely hope that you'll manage to find something interesting. And if you come across some other unmissable deal out there, make sure to let us know. And also, you can keep your eye on our central Black Friday 2019 deals article, where we've listed major deals from various retailers.
Finally, we'd like to ask you to share this article online with other Kodi users. Also, don't forget to follow us on Facebook and Twitter. Thanks!