Disney's streaming platform is filled with a lot of great and exciting content, from movies for adults and action movies to awesome kids movies, so there are a lot of options when it comes to choosing a title to watch. If we consider the movies for children, we can find plenty of animations, but also some older non-animated classics. Below, you can find a selection of the best kids movies on Disney Plus to enjoy with your child.
We should also mention that first, you need to subscribe to Disney+ if you want to access any title there.
Endless entertainment from Disney, Pixar, Marvel, Star Wars, and National Geographic. Always ad free. Download and Go. Stream Anywhere, Anytime. Exclusive Originals. Sign Up Now. Classic Favorites.
30. Soul (2020)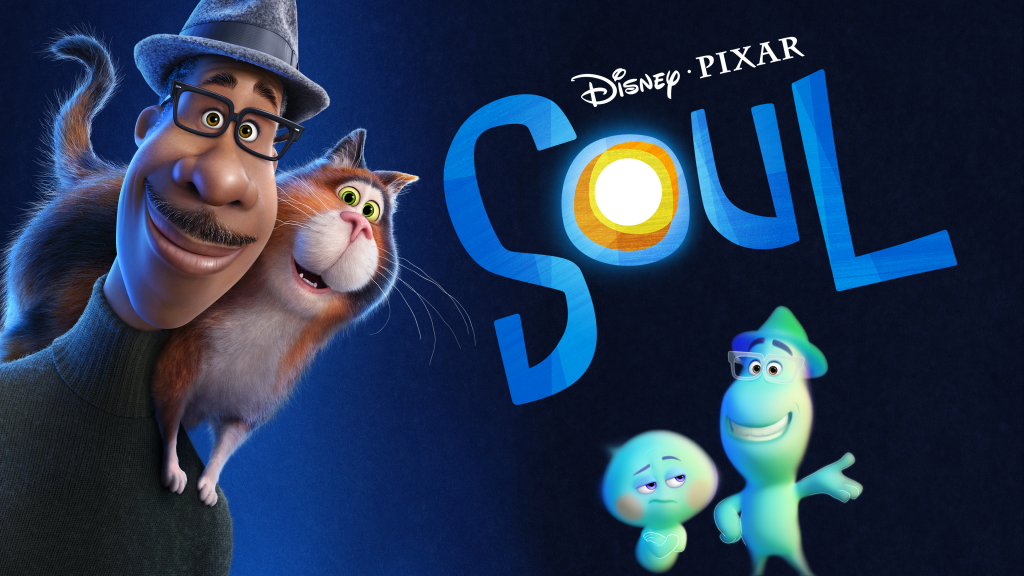 Soul is an acclaimed Pixar musical animation that stars the voices of Jamie Foxx, Tina Fey, Graham Norton, Questlove, and Angela Bassett among others in a story filled with comedy and heart that follows music teacher Joe, who lands a big jazz gig. However, after one misstep, Joe finds himself in The Great Before, where people get their personalities, and tries to reunite his soul with his body. Besides John Batiste's original jazz compositions, the film's score contains compositions by Trent Reznor and Atticus Ross and won two Academy Awards.
29. Luca (2021)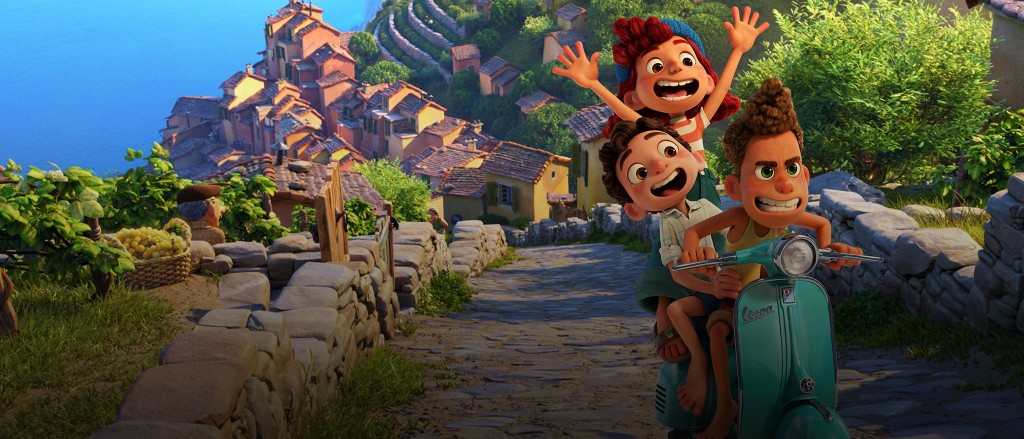 This beautiful animation set in an Italian riviera town tells the coming of age story of a boy called Luca who experiences an unforgettable summer alongside his friend Alberto. However, they share a secret - they are "sea monsters" who came from under the sea surface. It was praised for its visuals, voice acting, and nostalgic feel, and the design and animation were inspired by hand-drawn and stop motion works and Miyazaki's style.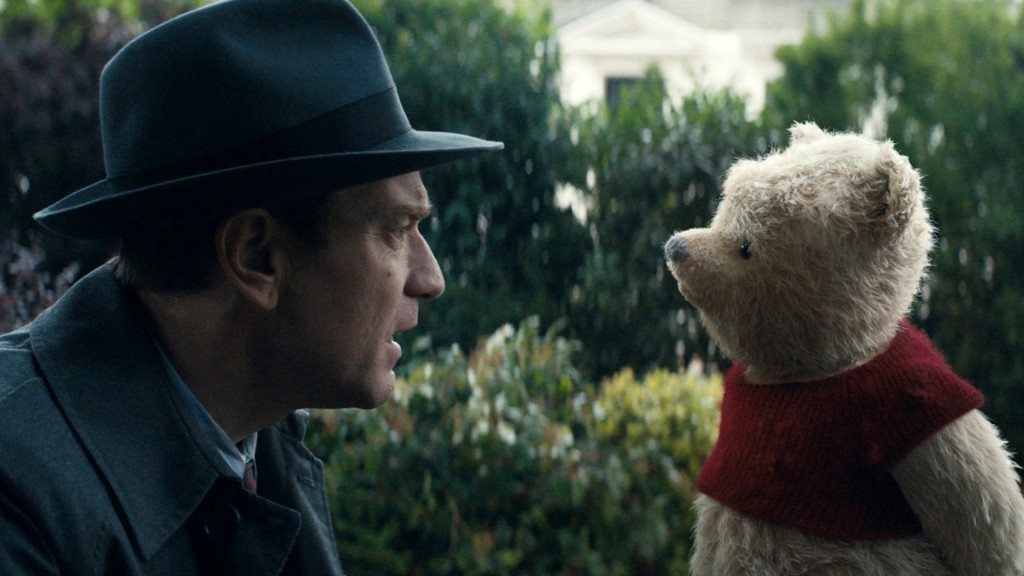 This fantastic comedy-drama mixes live-action with animation in a great tale starring Ewan McGregor as the main character, as he becomes an adult and loses his sense of imagination. However, he's reunited with his old stuffed friends, including Winnie the Pooh, Tiger, and Eeyore. It also stars Hayley Atwell as his wife and Mark Gatiss as his boss, and it was praised for its performances, musical score, and visual effects.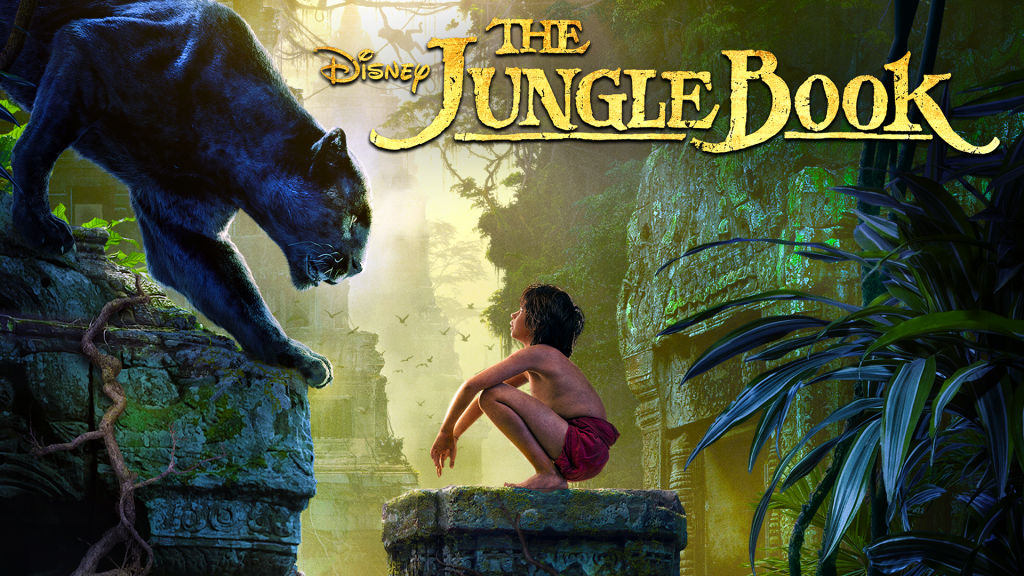 This classical tale remake of Mowgli escaping Shere Khan includes voice and motion capture performances from Bill Murray, Ben Kingsley, Idris Elba, Scarlett Johansson, Giancarlo Esposito, and Christopher Walken. Just like the newest Lion King, this movie is directed and produced by Jon Favreau and won accolades for achievements in visual effects at the 89th Academy Awards, 22nd Critics' Choice Awards, and 70th British Academy Film Awards.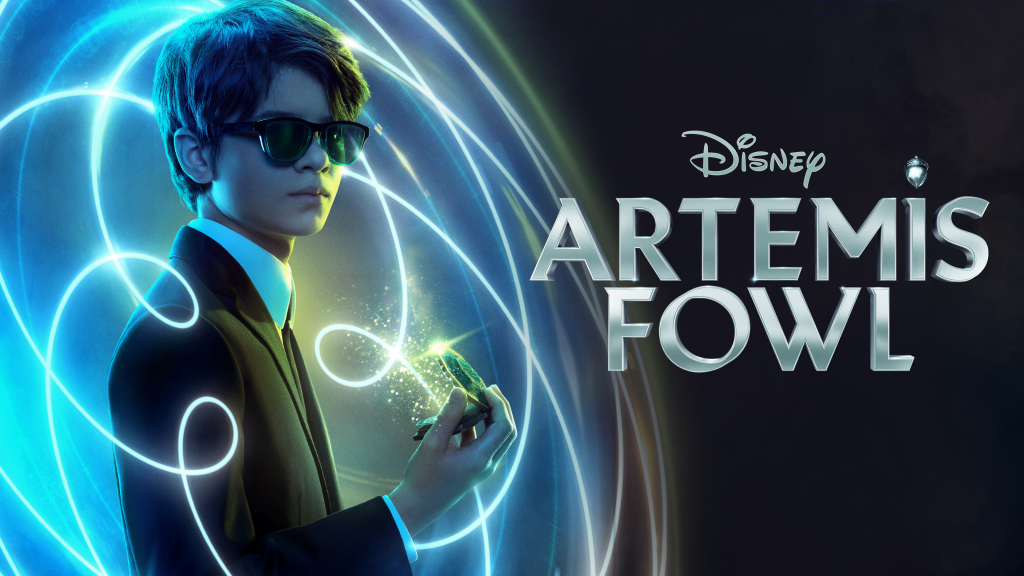 Artemis Fowl is a science fantasy adventure movie based on the 2001 novel of the same name that presents the fantastical spell-bounding journey of a 12-year-old genius kid as he tries to find his father after he mysteriously disappeared. Descendant of a long line of criminal masterminds, Artemis manages to infiltrate an ancient underground civilization of fairies to steal a magical fairy device and offer it to the kidnapper as a ransom for his father.
The Big Hero 6 movie tells the story of young robotics prodigy Hiro Hamada who loses his brother Tadashi. Together with Baymax, his late brother's healthcare provider robot, they fight the masked villain who is responsible for Tadashi's death, becoming a superhero team. It's entertaining, brilliantly animated, briskly-paced, action-packed, and often touching, becoming a kids' favorite.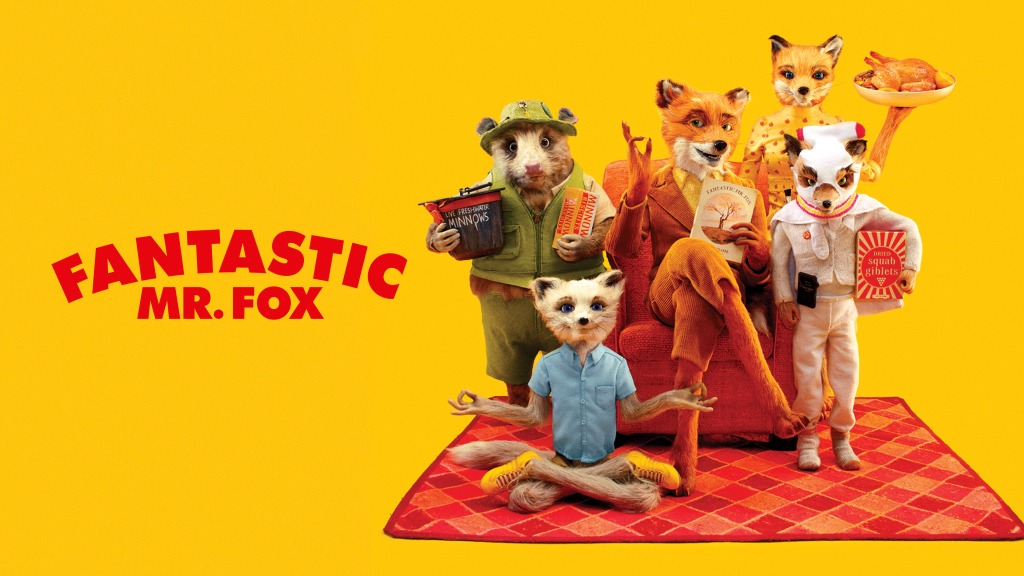 Mr. Fox (George Clooney) had a happy life until he fell into his old ways and started plotting the world's biggest chicken heist. His spree of thefts results in his family, and later his community, being hunted down by three farmers known as Boggis, Bunce, and Bean. It also stars Meryl Streep, Bill Murray, Willem Dafoe, and Owen Wilson among others. Even though it underperformed at the box office, the family fun film was praised for direction, humor, and stop-motion animation.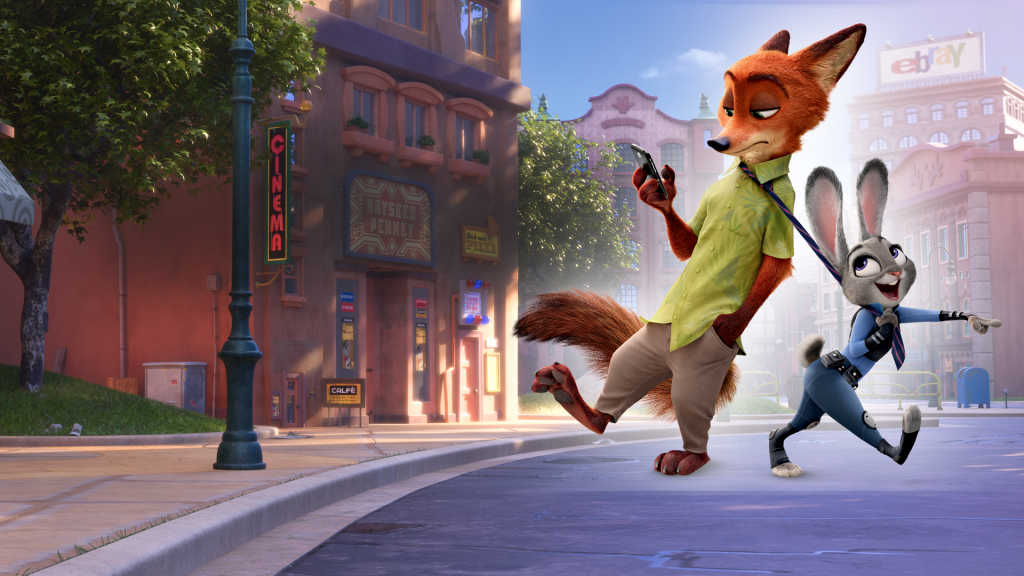 This extremely funny animation manages to tackle friendship, equality, and stereotypes in a cute story about a police rookie bunny named Judy Hopps and a scam-artist fox Nick Wilde. As she's the first bunny in the police force, she tries hard to prove herself and crack a case even though she's just a traffic officer in the huge metropolis called Zootopia where predators and prey live together in apparent harmony.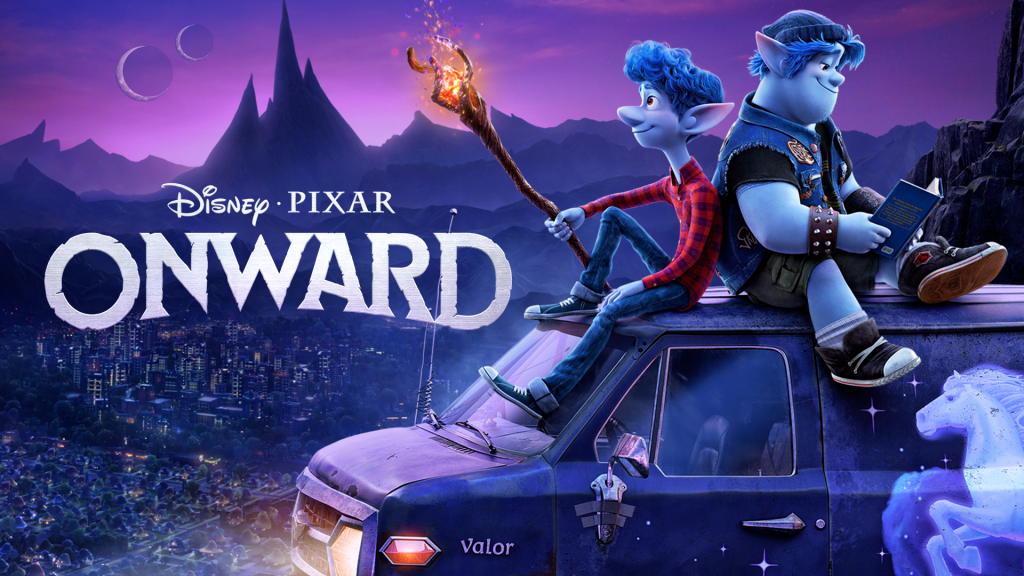 This new Pixar animation is set in a suburban fantasy world where blue elf teenage brothers Ian (Tom Holland) and Barley (Chris Pratt) long for a magical quest. And they get their wish, as they set out on a quest to find an artifact that will temporarily bring back their dead father, getting to spend a day with him in a holographic form. When their mother finds they're missing, she goes to find them in a touching story about family and love.
This is another great classical animation that tells the alternate history of the lost Romanov Duchess. It's a musical drama that shows an 18-year-old amnesiac girl running from Russia to Paris, hoping to discover her true identity. On her way, she faces con men who wish to take advantage of her likeness to the Grand Duchess Anastasia Romanov and a magical Rasputin as the main antagonist. The critics and audiences praised the animation, themes, characters, voice performances, and soundtrack.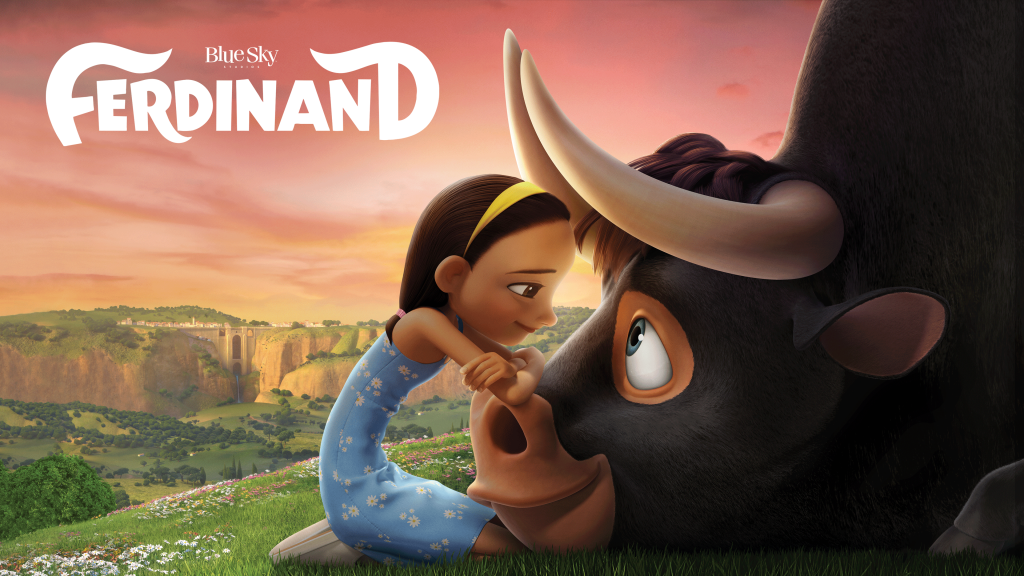 This sad but also sweet and funny adventure animation shows a gentle and pacifist young bull named Ferdinand, who was mistaken for a dangerous beast and torn from his family. He refuses to participate in bullfighting but is forced back into the arena against the world's greatest bullfighter. As he tries to return home, he makes new friends along the way.
19. Moana (2016)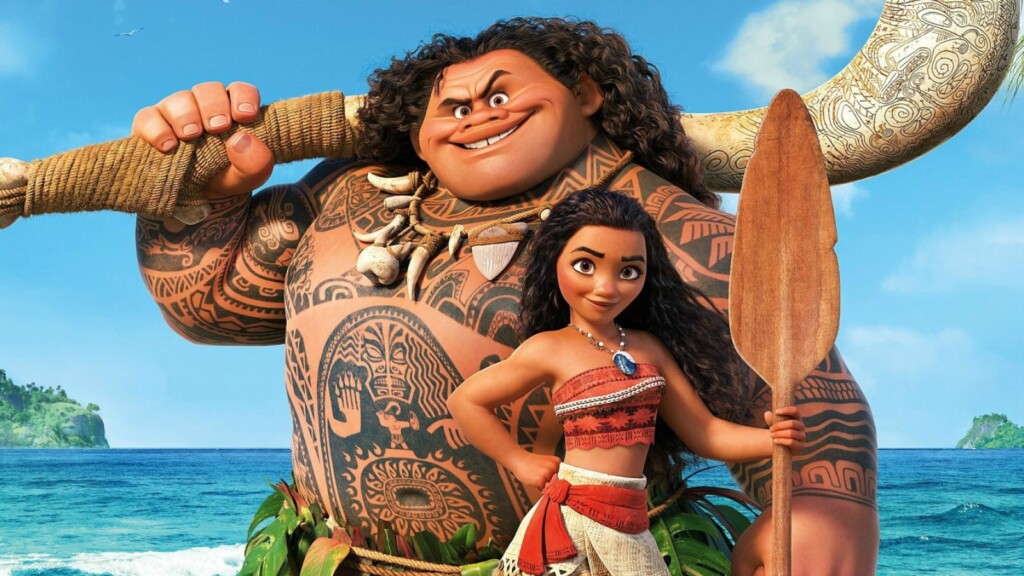 This awesome adventure musical animation tells the story of a Polynesian teenage girl named Moana, who ventures in the open ocean to find the ancient demi-god and hilarious song-loving Maui (Dwayne Johnson), as she needs his help to return a mystical relic to the goddess Te Fiti and save her people. The voice cast includes Nicole Scherzinger as Moana's mother and Alan Tudyk as Heihei, Moana's pet rooster.
18. Coco (2017)
This is another one of the hit movies that resulted from the Disney and Pixar collaborations, so we can expect spectacular animation and a marvellous story. A kid named Miguel (Anthony Gonzales) that dreams of becoming a musician accidentally travels to the Land of the Dead, where he discovers the meaning behind his family's stories and traditions with the help of an unexpected character - the charming trickster Hector (Gael Garcia Bernal).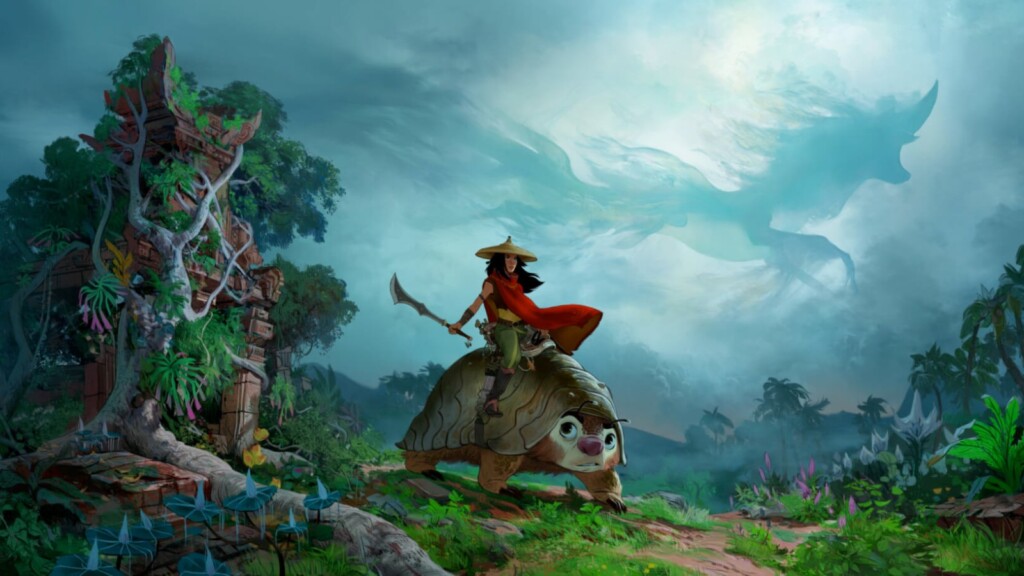 Raya is a warrior princess who tries to find the fabled last dragon to restore the dragon gem, as this would bring back her father and save the world by banishing the evil spirits known as the Druun from the land of Kumandra. This movie brings most of the Shang Shi cast to voice the characters, such as Kelly Marie Tran, Awkwafina, and Benedict Wong in an adventure story that received positive reviews from critics, who praised the animation and voice acting.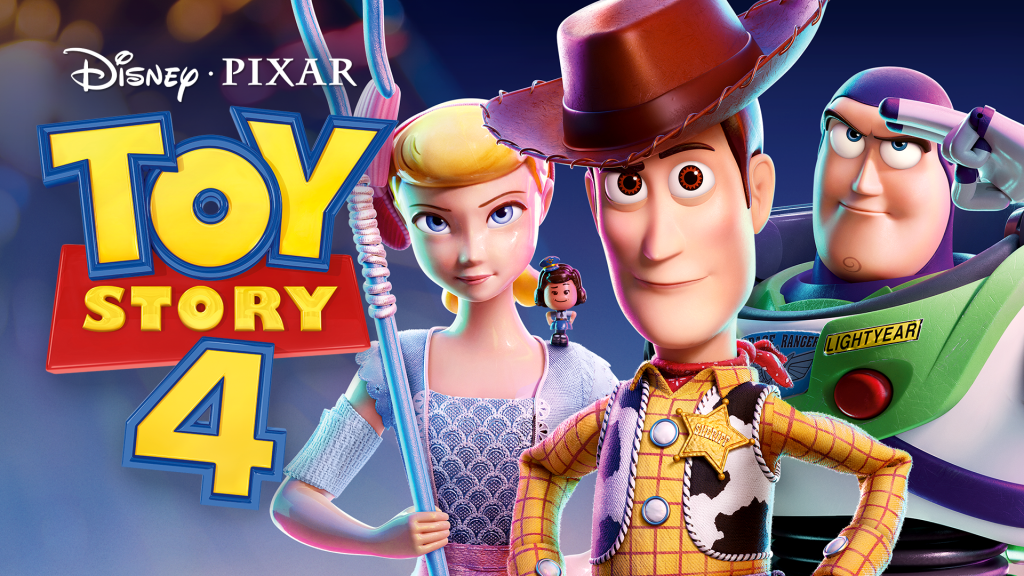 Just like all the other movies in the Toy Story saga, this one was also a success. We get to see again Tom Hanks, Tim Allen, Annie Potts, Joan Cusack, Don Rickles (via archive recordings), Wallace Shawn, and the rest reprise their character roles from the first three films, as Woody, Buzz, and the gang join Bonnie on a road trip with her new craft project Forky in an excellent movie with spectacular animation, humor, and heart.
A comedy about a young and inexperienced fairy godmother-in-training played by the awesome Jillian Bell, who finds a misplaced letter from a 10-year-old girl and decides to accept the challenge, only to find that the letter was sent 30 years ago. However, she tries to prove that the world still needs her kind and forces the now 40-year-old single mother to get a happy-ever-after makeover whether she likes it or not.
14. Mulan (1998)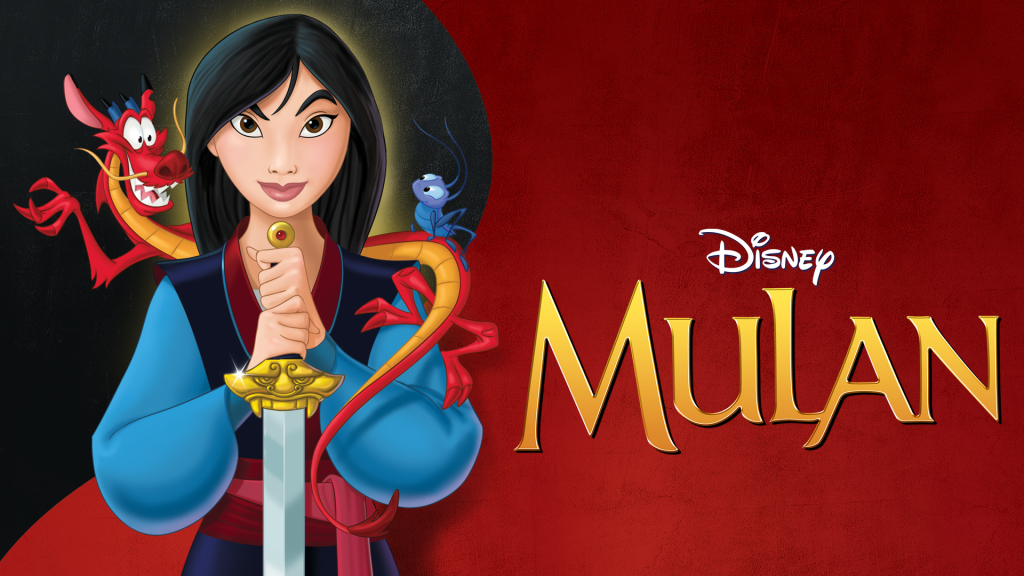 We're going for the classic animation of 1998 since it's the most beautiful of all renditions. This inspiring tale of Mulan, a girl who pretends to be a boy in order to replace her father when the Imperial Army comes to recruit at their door, is full of adventure, shows the importance of friendship, and ends in a romantic story. Let's not forget her hilarious dragon guardian Mushu and the lucky cricket Cri-Kee, which make this a great comedy.
We also recommend the classic animation, but this new take directed and produced by Jon Favreau, however, is worth seeing since the new take has incredible animation techniques. James Earl Jones reprises his Mufasa role from the original film, along with Billy Eichner as Timon, Beyonce Knowles-Carter as Nala, Seth Rogen as Pumbaa, Donald Glover as Simba, and many others. It is one of the most expensive films ever made.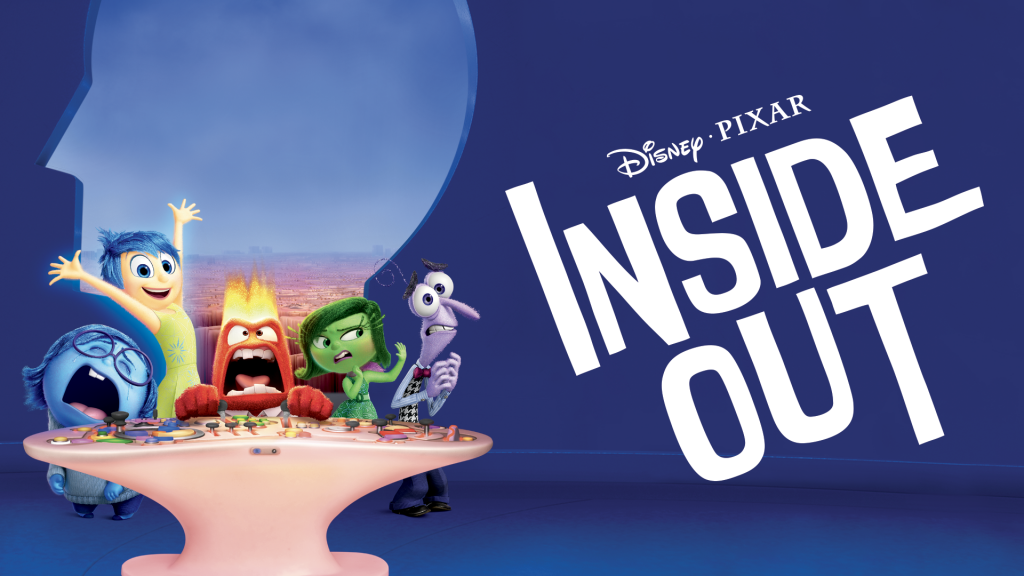 This Disney and Pixar collaboration was a hit when it launched, showing a whole new world inside the human body, where emotions take the shape of various characters as they govern the human body one by one. As 11-year-old Riley moves to a new city, we get to meet Joy (Amy Poehler), Fear (Bill Hader), Anger (Lewis Black), Disgust (Mindy Kaling), and Sadness (Phyllis Smith) as personified emotions inside her body in a wonderful movie.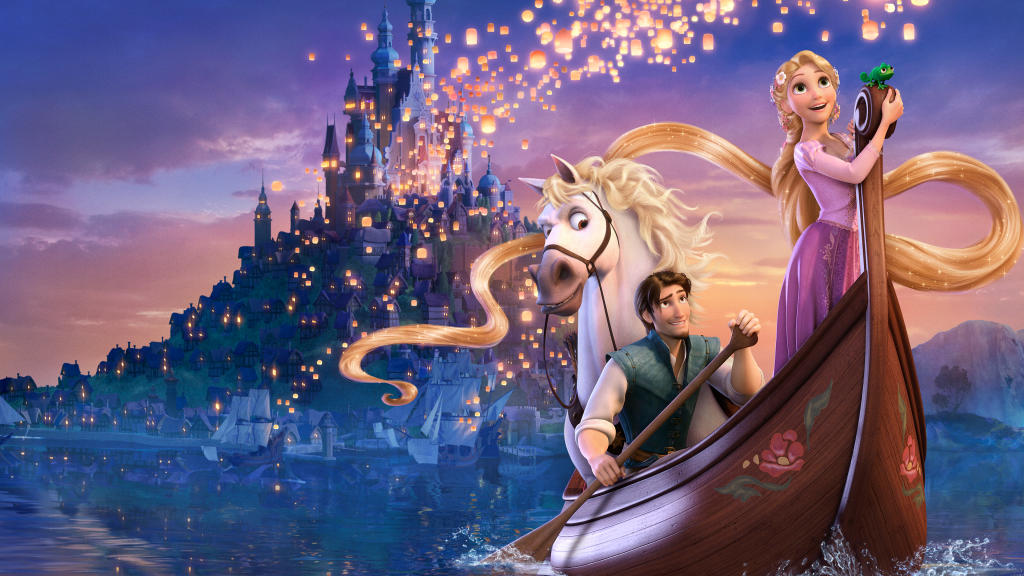 This Disney reimagined Rapunzel tale is a great mix of awesome animation and hilarious lines, as we see Princess Rapunzel (Mandy Moore) locked in a tower with her best friend, a chameleon called Pascal. A handsome bandit called Flynn (Zachary Levi) that tries to loot the tower is confronted by the princess and they escape together with Maximus the horse, becoming friends and developing a romantic story as well in the end.
This wildly imaginative Tim Burton production shows stunning Eva Green as Miss Peregrine, a headmistress of a home for children that show abnormal abilities such as floating, invisibility, or pyrokinesis. Jake (Asa Butterfield) unravels a mystery that spans alternate universes and times, leading to the discovery of this secret place that he ends up protecting from evil entities. Also stars Judi Dench and Samuel L. Jackson.
9. Up! (2009)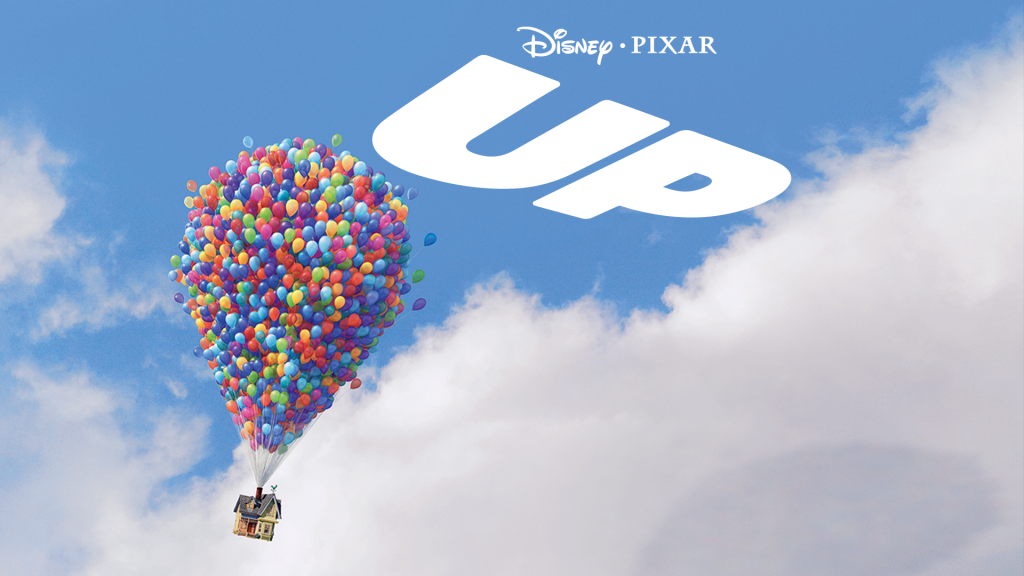 This sad and also heartwarming Pixar and Disney animated movie tells the story of elderly widower Carl Fredricksen (Asner), who decides to go on a journey to South America to fulfil a promise he made to his late wife, Ellie. While traveling by lifting his house with a ton of helium balloons, he's accompanied by a kid called Russell (Jordan Nagai) and meets a talking dog (Bob Peterson) and a giant bird who's being hunted by the explorer Charles Muntz (Cristopher Plummer).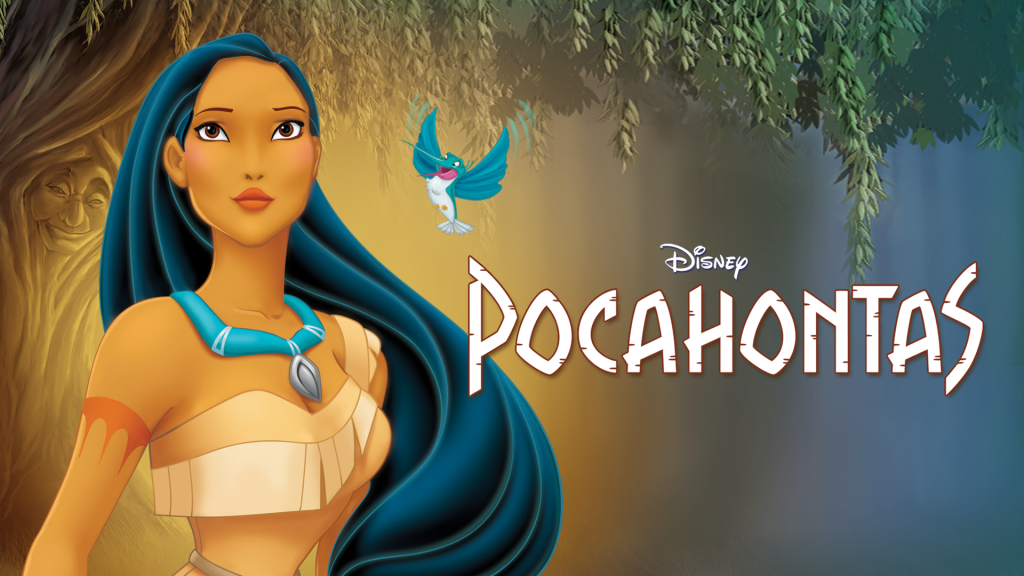 This is a romantic tale inspired by real-life Native American legend Pocahontas, who's a free-spirited woman trying to listen to her heart in order to choose the path to follow in her life. Both historical and drawn from legend, this beautiful musical story is fascinating and one of the kids' favorites. The voice cast stars Irene Bedard as the heroine and Mel Gibson as her love interest, Captain John Smith. It won an Academy Award for Best Original Song for "Colors of the Wind."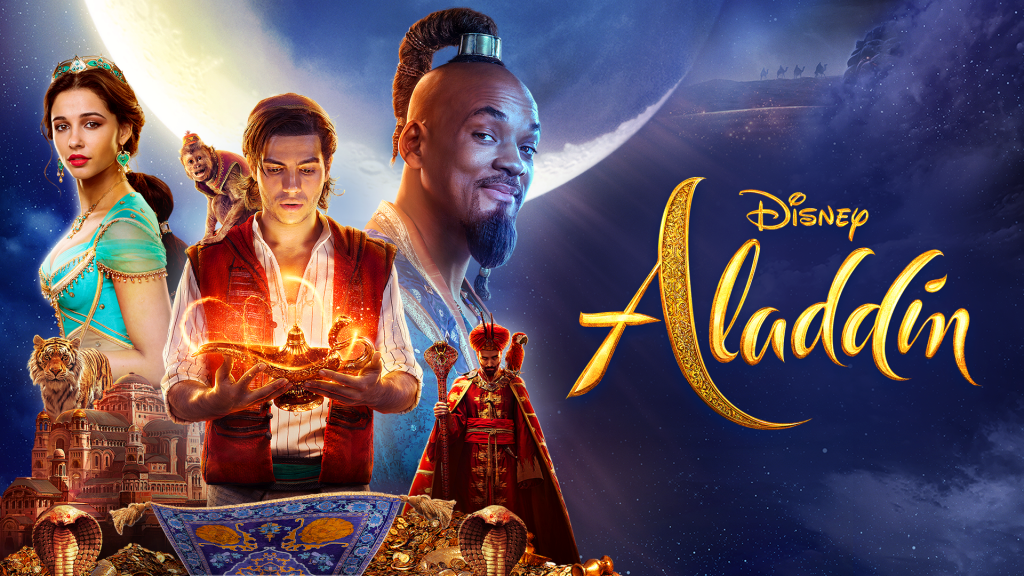 Aladdin is one of the classic Disney princess tales that kids love. This new take is a savory action-comedy that follows the beloved romantic story where thief Aladdin and Princess Jasmine are portrayed by Mena Massoud and Naomi Scott. However, we can also see a genie Will Smith delivering an awesome performance with hilarious dialogues and thrilling adventures. And singing, let's not forget the singing.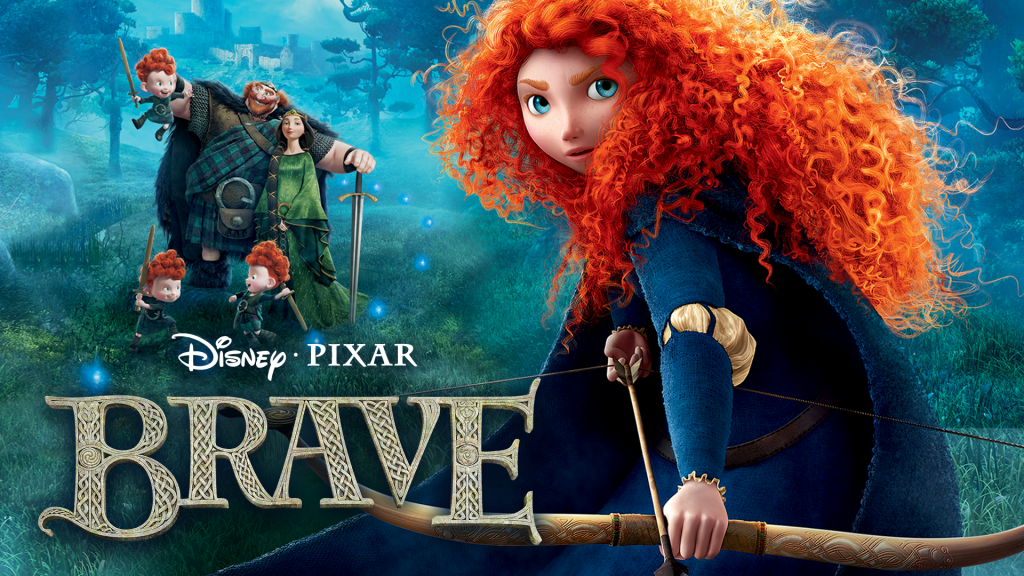 This beautiful tale set in the Scottish Highlands tells the story of Princess Merida of DunBroch, the first Disney Princess created by Pixar. She's wild and independent and defies an age-old custom by refusing to be betrothed. However, she is forced to be brave and save her mother Queen Elinor when she's cursed and turns into a bear. The film's voice cast features Kelly Macdonald, Billy Connolly, Emma Thompson, Julie Walters, Robbie Coltrane, Kevin McKidd, and Craig Ferguson.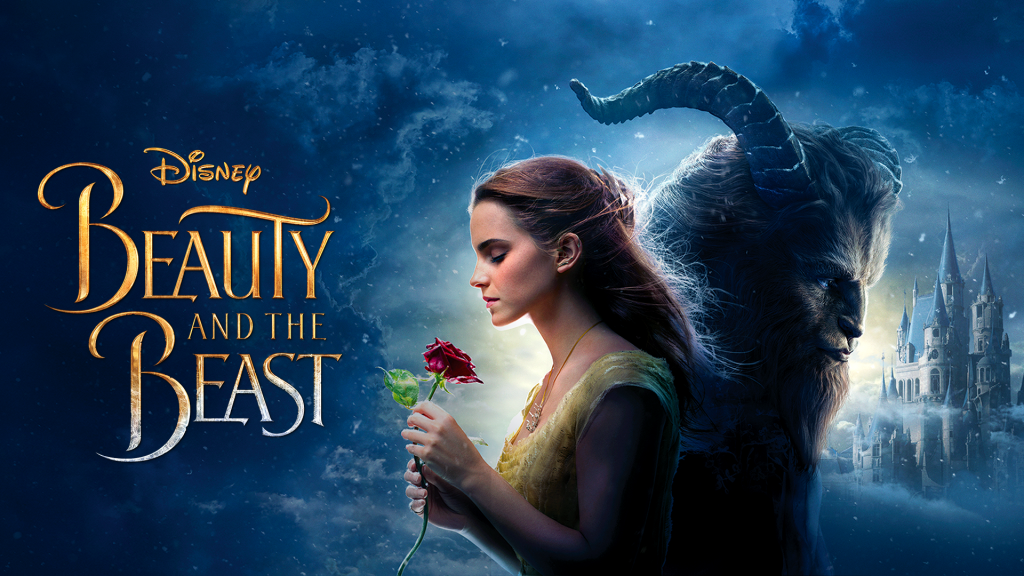 We recommend the animation as well, but this new Disney take on this classic tale is worth watching for the visual effects and to see Emma Watson as Belle, in the iconic yellow ball dress and Dan Stevens as the handsome prince turned beast. It also stars Luke Evans, Kevin Kline, Josh Gad, Ewan McGregor, Stanley Tucci, Audra McDonald, Gugu Mbatha-Raw, Ian McKellen, and Emma Thompson in supporting roles.
Flubber is one of the Robin Williams jewels, a science fiction comedy where we get to see the late actor play the role of the mad scientist Professor Philip Brainard. He's on the verge of inventing a new energy source, but instead creates a mysterious green goo he calls Flubber. Its elastic property makes it stick to anything and bounce off super fast, so maybe it could actually be of help to the professor.
This timeless tale is reimagined in a wonderful Disney movie that follows Clara (Mackenzie Foy) embarking on an adventure to the four realms after her mother leaves her a mysterious gift. The cast packs Morgan Freeman, Matthew Macfadyen, and Keira Knightley, as well as Russian ballet legend Sergei Polunin. The visuals and the story are spectacular and awe-inspiring, and this movie is worth revisiting.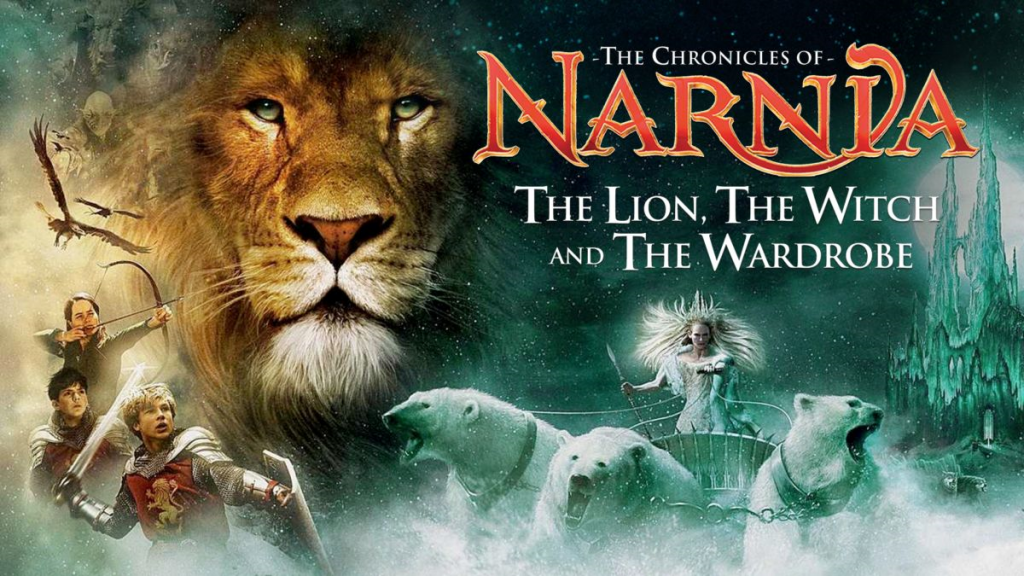 The astounding movie presents the fantasy world called Narnia, where young Lucy, Edmund, Peter, and Susan travel through a magical wardrobe. This is an excellent Disney production where we get to see James McAvoy as Mr. Tumnus and Tilda Swinton in a magnificent role as the White Witch who cursed Narnia to eternally experience winter and never Christmas, while the children fight to defeat her with the help of the wise lion Aslan.
When princess Elsa discovers she has powers that could hurt other people, she runs off, and her sister Anna leaves the castle and sets on a journey to find her and stop Arendelle from becoming an ice kingdom. On her way, she encounters rugged mountain man Kristoff and hilarious snowman Olaf, trolls, and other creatures. This movie is an all-time kids' favorite in any season.
This was our list of best kids movies on Disney Plus. Feel free to add more using the button below. And finally, thank you for visiting TechNadu!