Disney Plus has a big library with all kinds of productions, such as movies for adults, 4K movies, action movies, Marvel films, series, and documentaries. Since the content falls into various ratings, we made a list that encompasses the G-Rated movies to let your young kids enjoy. G is for General Audiences as per the Motion Picture Association, meaning that all ages are admitted because the production does not have a theme, language, nudity, sex, violence, or other matters that would not be suited for small children.
We should mention that you need to subscribe to Disney+ in order to access any of these titles.
Endless entertainment from Disney, Pixar, Marvel, Star Wars, and National Geographic. Always ad free. Download and Go. Stream Anywhere, Anytime. Exclusive Originals. Sign Up Now. Classic Favorites.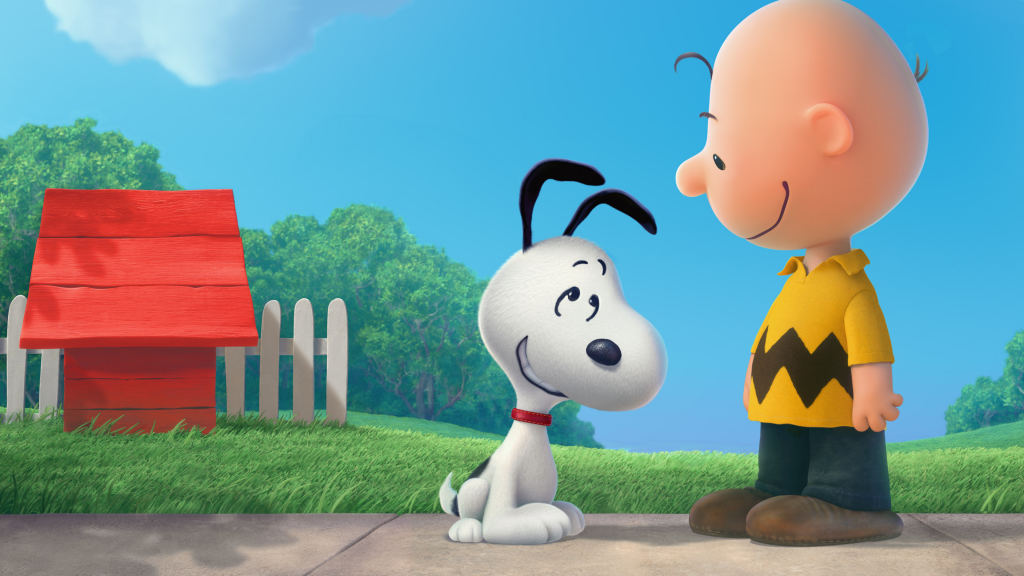 We get to see Snoopy and Charlie Brown in a comedy animation based on Charles M. Schulz's comic strip Peanuts where Charlie Brown is voiced by Noah Schnapp and, via archival recordings, Bill Melendez voices Snoopy and Woodstock. The world's most lovable beagle writes a book where he's a World War I Flying Ace trying to save his love interest Fifi from the Red Baron, and Charlie Brown tries to impress the Little Red-Haired Girl.
Nanny Mary Poppins (Julie Andrews), with her iconic magic umbrella, is a kids' favorite character. She lands from the London skies into the home of two mischievous children, and she manages to reconnect them with their parents by making every chore a fun game and every day into a "Jolly Holiday" with the help of a carefree chimney sweep called Bert (Dick Van Dyke).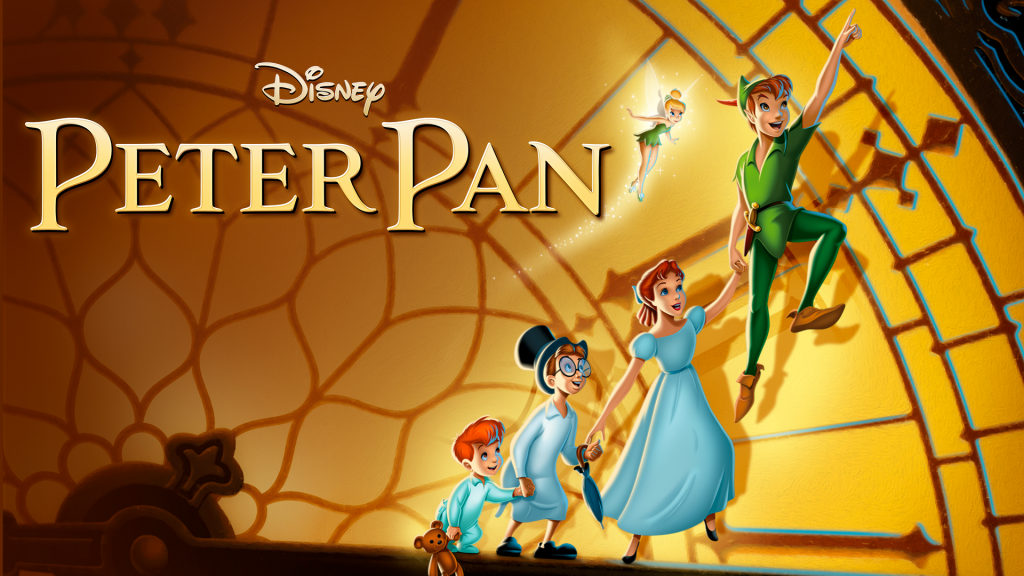 Fly away with Peter Pan, Wendy, and her brothers to a magical world where kids never get old (and also fly) - Never Land. In London circa 1900, Wendy and her brothers are visited one night by the hero of their bedtime stories, Peter Pan, who takes them to the magical land. On that island, they face many adventures and try to escape the infamous pirate Captain Hook together with the Lost Boys and the feisty little fairy Tinker Bell.
18. Cars (2006)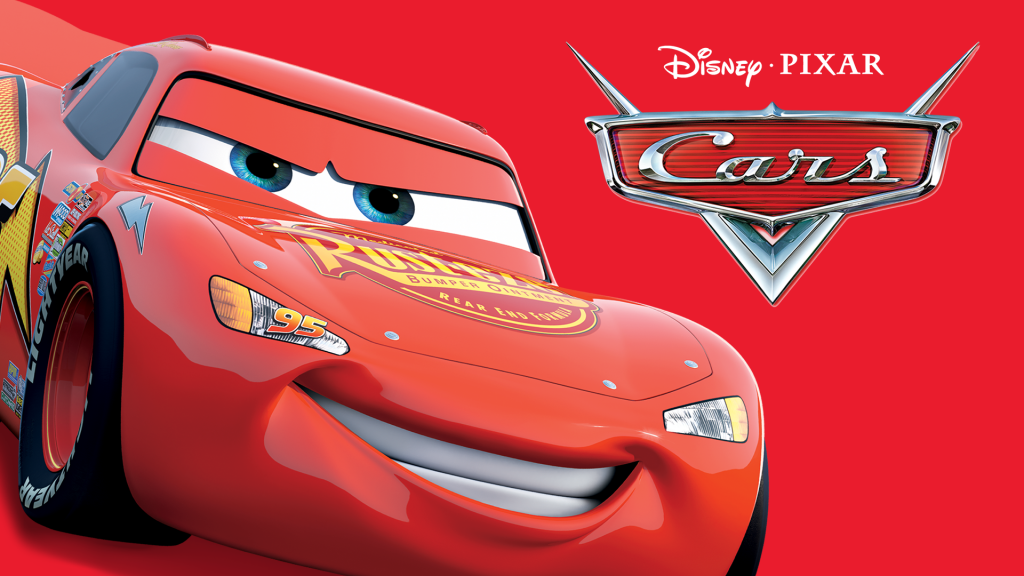 The first installment of the Cars movie series is the most loved of all since it is where it all began. Our favorite talking cars are voiced by Owen Wilson, Paul Newman, and George Carling among others, and race car drivers Dale Earnhardt Jr. (as "Junior"), Mario Andretti, Michael Schumacher, and car enthusiast Jay Leno (as "Jay Limo") voice themselves in a hilarious story where brash rookie sensation Lightning McQueen finds new friends while stranded in deserted Radiator Springs.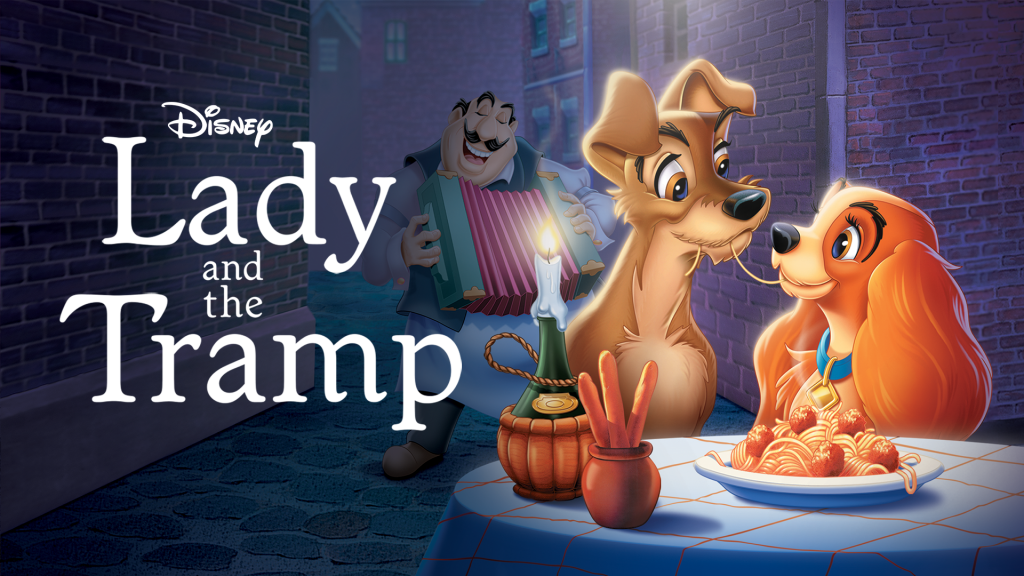 Lady and the Tramp is an adorable timeless Disney classic tale that shows the pampered cocker spaniel called Lady befriend Tramp, a street mutt with a heart of gold. By the end, kids and adults alike fall in love with the beautiful animation, unforgettable songs, and one of the greatest love stories in Disney history - the accidental pasta-eating kiss is an immortal image that endured through years in our minds.
Another timeless classic, this musical tale teaches us to see people for who they are instead of how they look, as Quasimodo leaves the safety of his Notre Dame towers pushed by his gargoyle friends. Out in Paris, he makes a true friend in Esmeralda, who gets captured and confined to the Cathedral and entrusts him with a map to her people's secret hideout that Quasi gets to save, together with the city he loves.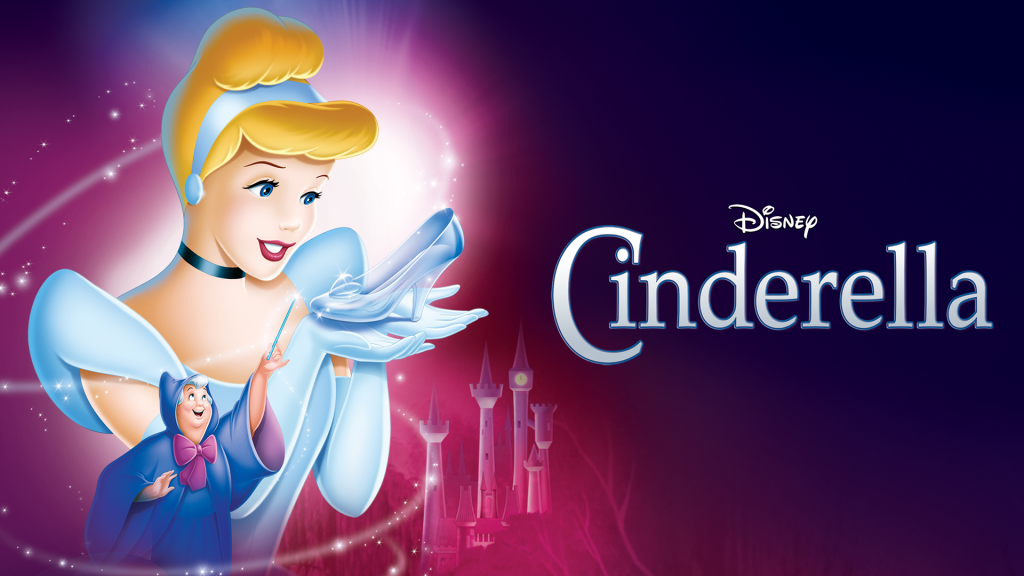 Everyone loves this awe-inspiring fairytale with beautiful animations and a kind-hearted future princess that charms the prince adapted from Charles Perrault's Cendrillon. Of course, the evil stepmother and her unlinkable stepsisters do not let the cinder girl go to the ball where all subjects are invited, so she's helped by her animal friends and a fairy godmother to reach the ball in a pumpkin-turned-carriage and crystal slippers, as we're left singing "Bibbidi-Bobbidi-Boo."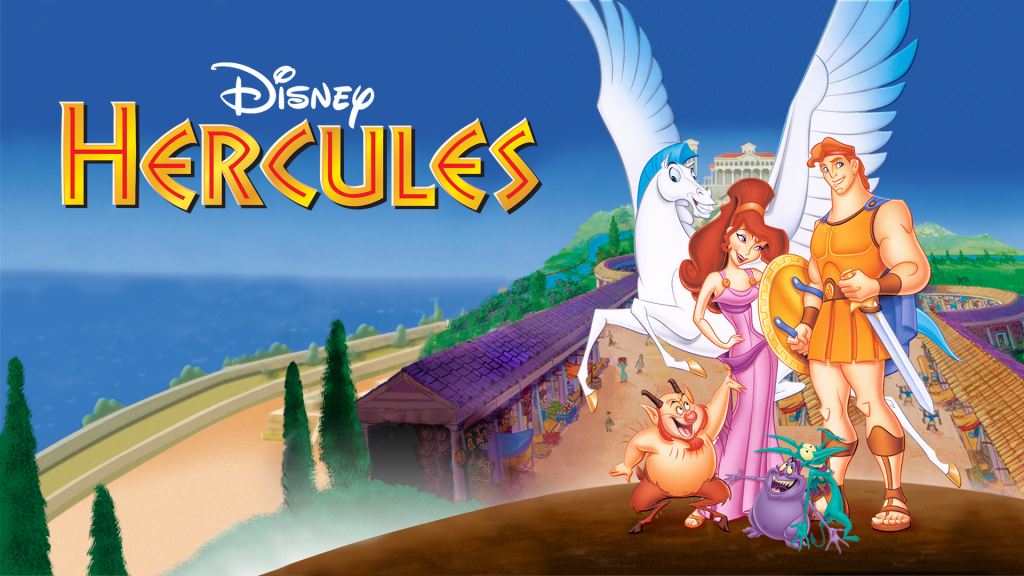 The beautiful animation is loosely based on the Greek mythology legendary hero Heracles, the son of Zeus (here he bears his Roman name, Hercules), who was taken from the gods as a baby and adopted on Earth. When he discovers his heritage, he goes to defeat Hades and take his rightful place among the gods of Olympus. James Woods's performance as Hades received positive reviews from film critics.
The 11th animated film in the Disney Animation canon, The Adventures of Ichabod and Mr. Toad has two segments: the first based on the 1908 children's novel The Wind in the Willows by Kenneth Grahame, and the second based on the 1820 short story The Legend of Sleepy Hollow by Washington Irving. It's a wonderful children's movie and the only Disney film to star Basil Rathbone and Bing Crosby.
The 1979 Muppet Movie is an original classic comedy musical that shows Kermit the Frog, Gonzo, Fozzie, and Miss Piggy, going on a cross-country trip to Hollywood after Kermit meets a talent scout. However, he is captured by Doc Hopper, a villain who owns a fast-food restaurant serving deep-fried frog legs, as he plans to persuade Kermit to become a spokesperson for the frog legs business.
We could not miss this adorable movie where Chicken Little must lay out a plan to save the planet from alien invasion and prove he's a real hero. Even though he was ridiculed by his townfolks of Oakey Oaks for causing a panic a year earlier because he thought the sky was falling, he must stop the invasion together with his hysterical band of misfits.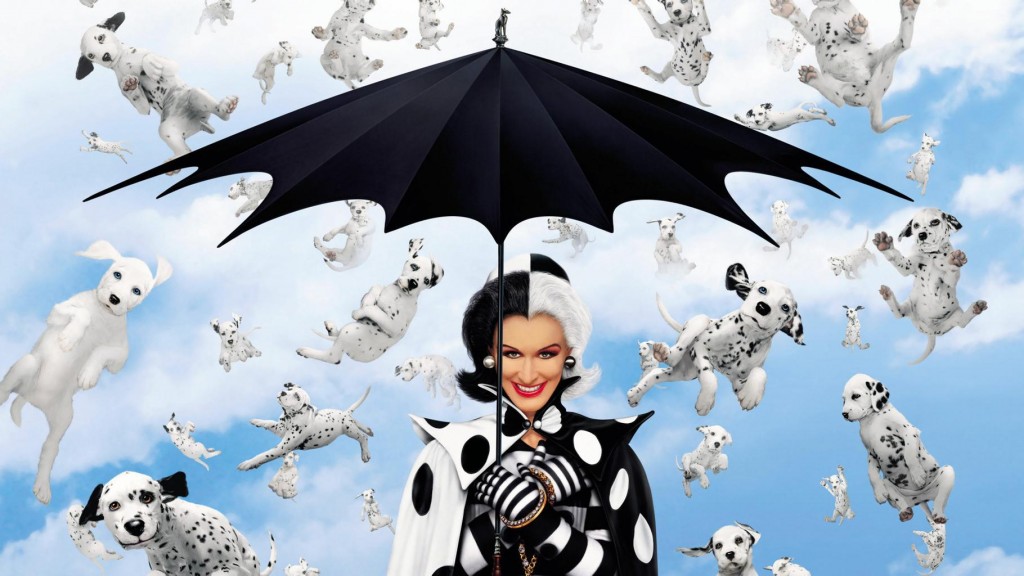 This time we get to see Glenn Close as infamous Cruella de Vil in a hilarious adventure movie where the spotless dalmatian Oddball embarks on a quest in search of her rightful spots together with Waddlesworth, a delusional macaw who thinks he's a Rottweiler. Of course, Cruella attempts to steal puppies for her "grandest" fur coat yet, and the action goes from London to the streets of Paris in a series of chases, close calls, and daring escapes.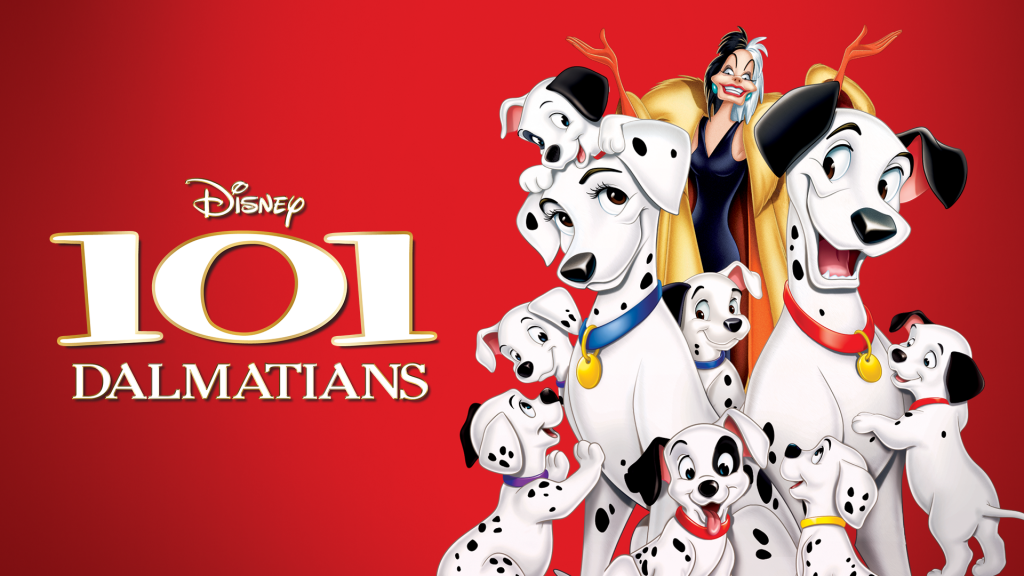 Our favorite dalmatians are featured in a fun and adventurous story suited for general audiences, as they try to escape the vile Cruella de Vil, who stole all dalmatian puppies in London, including the 15 pups belonging to Perdita and Pongo. So their parents set on a dramatic quest journey to save the furry baby dogs along with other animals led by Pongo, who uses the power of his "Twilight Bark" to push through.
Even though it's a sad story, this beautiful animation is a timeless classic full of humor and heart that shows Bambi's journey through the forest to fulfill his destiny as prince of the forest after his mother is shot by a hunter. On his way, he's accompanied by his best friends Thumper and Flower, and together they face the challenges and wonders of the forest.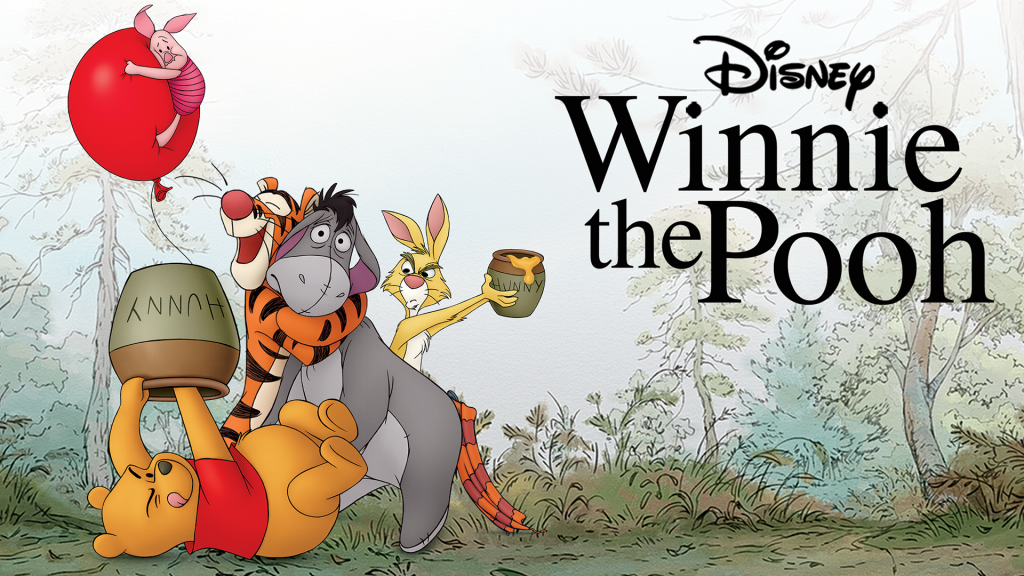 The fifth installment in the Winnie the Pooh movie series is ideal for general audiences. When Eeyore loses his tail, the residents of the Hundred Acre Wood (Pooh, Tiger, Rabbit, Piglet, Kanga, and Roo) embark on a journey to help the donkey find his tail and also save Christopher Robin from the mysterious imaginary Baksun. In the meantime, Pooh deals with a hunger for honey and a lot of singing.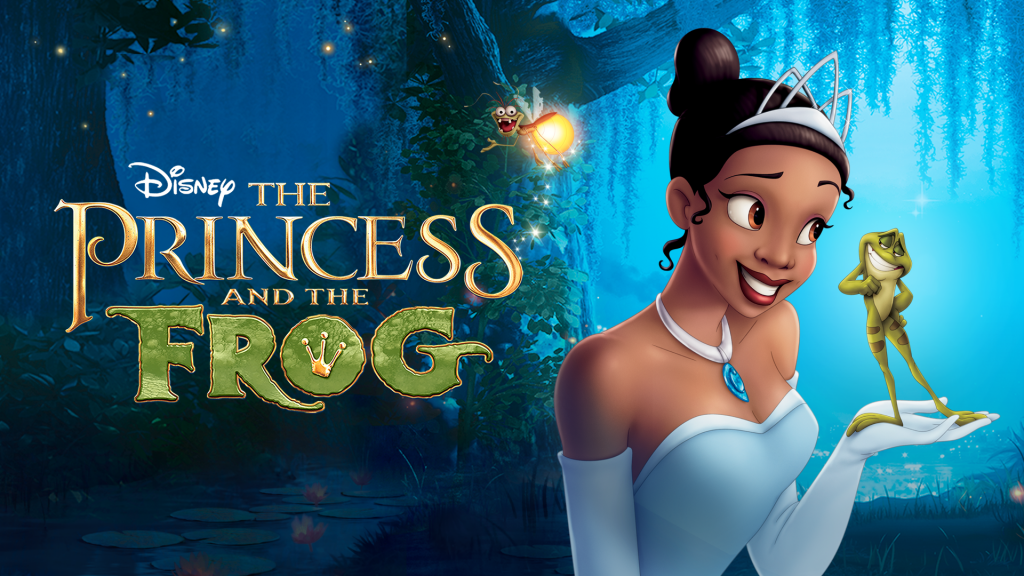 This Disney Princess animation is loosely based on the Brothers Grimm story of the Frog Prince and features Anika Noni Rose as the voice of Tiana, the first Black princess the Disney history. She starts as a hardworking waitress in 1920s New Orleans who meets a prince-turned-frog that desperately wants to become human again. However, a fateful kiss leads them on a hilarious path, as she becomes a frog herself.
A Bug's Life is a beautiful family animation taking the viewers on an exciting journey of a cute ant who goes looking for a group of warriors to ask for their help as bully grasshoppers threaten the ant's home. This fun and adventurous movie sees him encountering a band of circus bugs instead, and together they try to obtain victory through the power of friendship and imagination.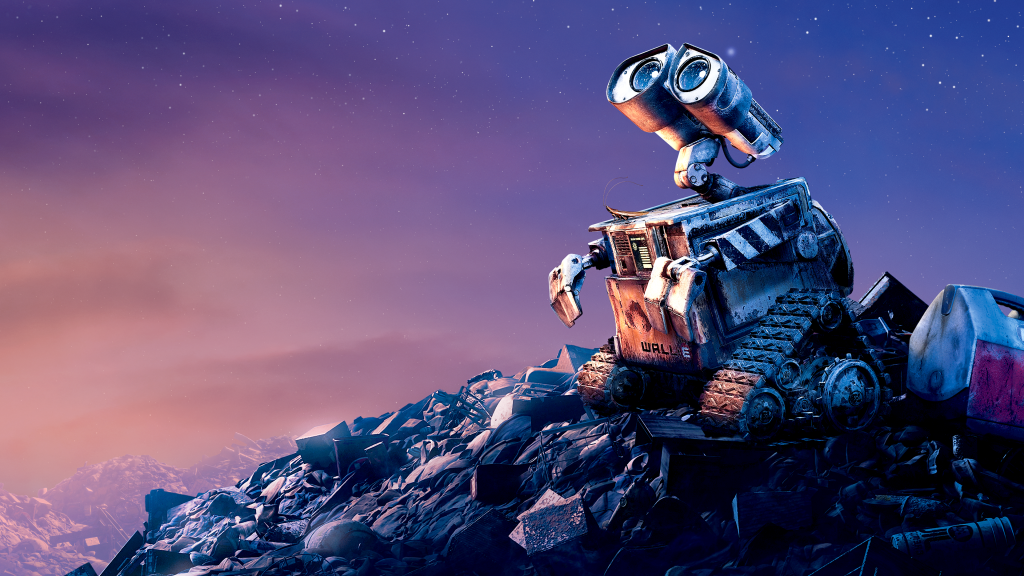 This is one of the best science-fiction comedy stories that kids and adults alike love. Wall-E is a curious and adorable little robot that was made for compacting trash who works on a future, uninhabitable, deserted Earth. But his life changes, and finds he a new purpose as he meets Eve, a sleek robot girl. It stars the voices of Ben Burtt, Elissa Knight, Jeff Garlin, John Ratzenberger, Kathy Najimy, and Sigourney Weaver.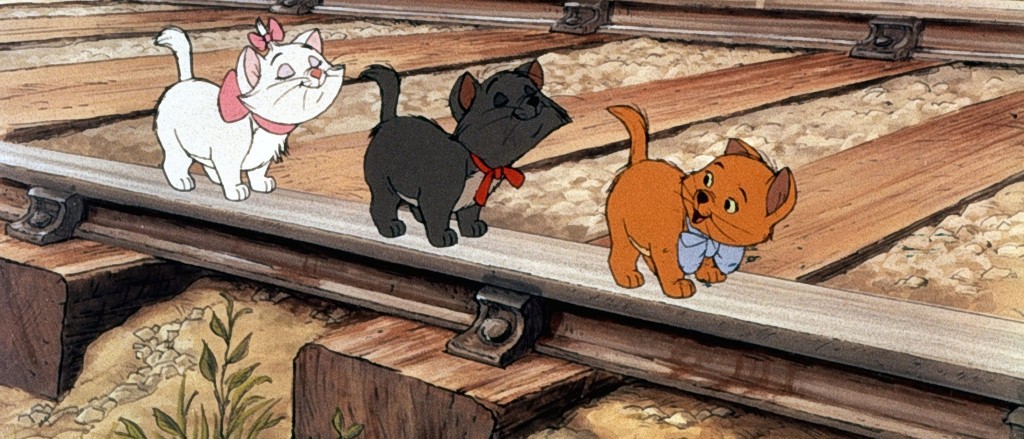 Of course everyone loves the heartwarming story of the sweet kittens and their pedigreed mother Dutchess who get kidnapped by a greedy butler because their mistress willed her entire fortune to the fluffy aristocat! This funny and endearing tale is suited for all ages, and it's a timeless classic, as it's up to the alley cat Thomas O'Malley and his gang of swinging jazz cats to save the day.
This must be the cutest monster story ever. We get to meet little human girl Boo, who accidentally ends up in a fantasy world, where all kinds of monsters train and work in a factory that gathers children's screams to power up the monster city. Big blue Sulley (John Goodman) and round green Mike Wazowski (Billy Crystal) need to hurry and return the human child to her world before it's too late, but the cunning purple, eight-legged lizard-like monster Randall (Steve Buscemi) stands in their way.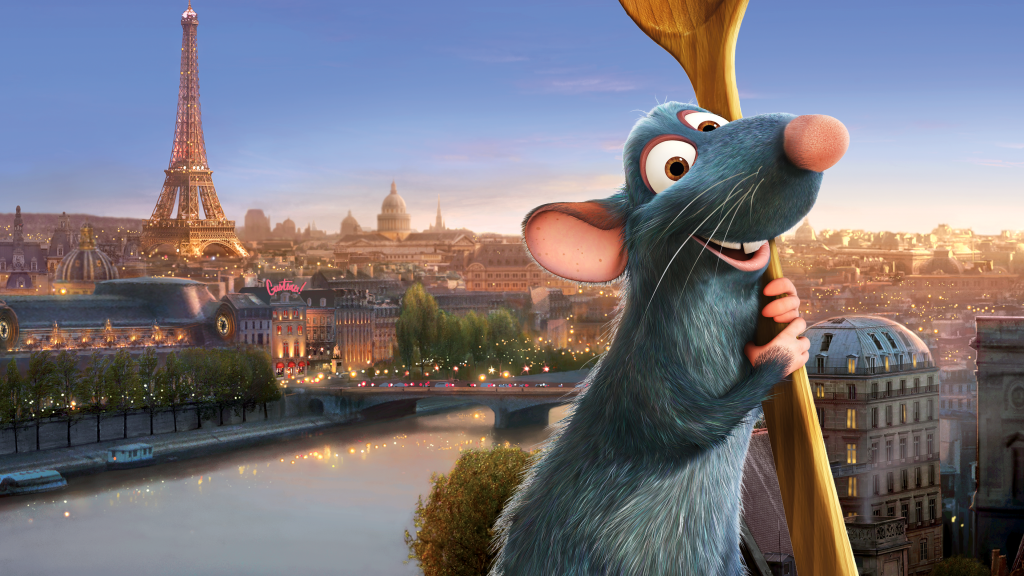 This is an extraordinary and heartwarming tale for all ages, with a spectacular animation that tells the story of the hilarious and cute rat Remy, who loves to cook and dreams of becoming a chef. This is how he ends up befriending the employee of one of the most exquisite restaurants in Paris and also helps the guy woo the girl he likes. In the end, as he tries to save the restaurant's reputation, he decides to prepare and serve a Ratatouille dish.
This is our list of best G-Rated movies on Disney Plus. If you'd like to add anything else, use the button below to leave a comment. And lastly, thank you for visiting TechNadu!