The world of Japanese anime is vast, and it can be pretty overwhelming for a first-time watcher. We've all heard about the mainstream popular ones like Naruto, One Piece, Bleach, Dragon Ball, and even Fairy Tail. But if you're not a seasoned anime watcher, these series, all consisting of 200+ episodes, can be pretty intense.
So if you're a beginner who's looking to get into the world of anime, we have a list of shows that you might find quite enjoyable. Let's take a look –
10. Little Witch Academia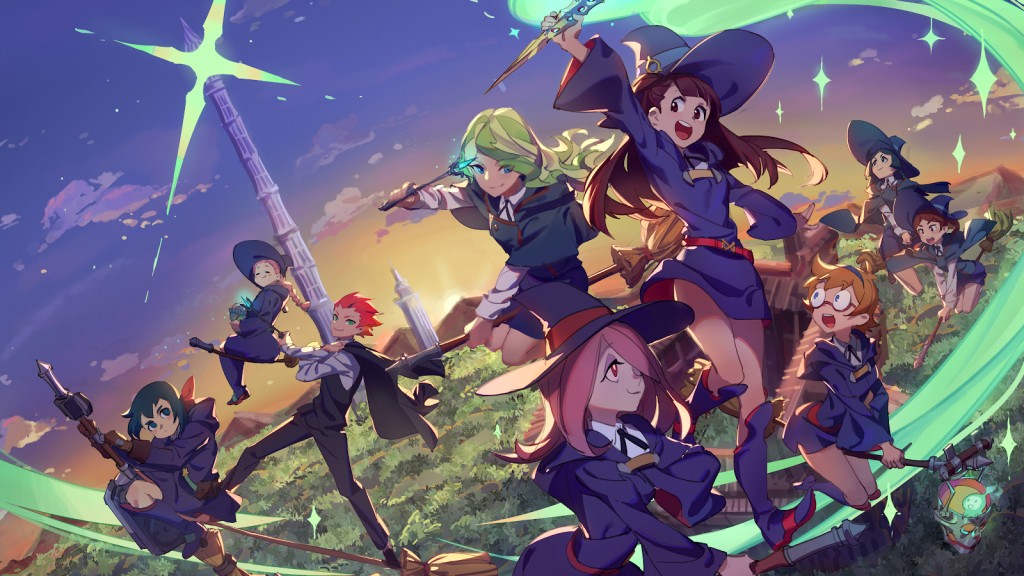 Genre: Coming-of-age, Magical Fantasy
Number of episodes – 25
Where To Watch - Netflix
A relatively cute and magical anime, Little Witch Academia will remind fans of several different fantasy fiction movies and shows they've witnessed over the years. The series follows a young witch named Akko, who wants to become a full-fledged witch to help people and make everyone happy. While Akko's powers are limited and not very significant, the little witch tries everything in her power to compete with the others.
The series also shows her adventures with other young witches, whom she befriends along the way. This coming-of-age fantasy series also has enough drama and mystery to keep you glued to your seat and makes for a fun and light first-time anime watch.
9. Noragami + Noragami Aragoto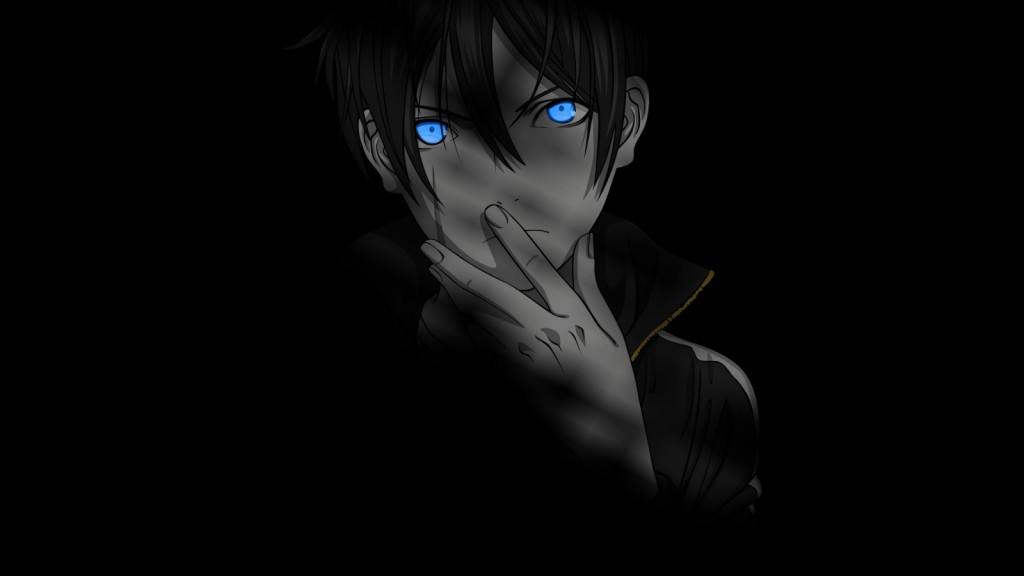 Genre: Supernatural, Fantasy, Comedy
Number of episodes – 25 + 4 OVAs (Original Video Animations)
Where To Watch - Funimation & Hulu
A slightly less mainstream but brilliant anime series, Noragami follows the adventures of Yato, a god without a shrine. While he hilariously struggles to make a name for himself as a competent god, he runs into a middle school student named Iki Hiyori, to whom he offers his help for as low as 5 Yen.
The series has yet to release a third season, which fans have eagerly been awaiting since 2015. However, the first two seasons of this action-filled and compelling anime are enough to get a new watcher interested in Japanese anime. Beginners should check out this fun-filled anime, which also has enough mystery to keep you at the edge of your seat.
8. KonoSuba: God's Blessing on This Wonderful World!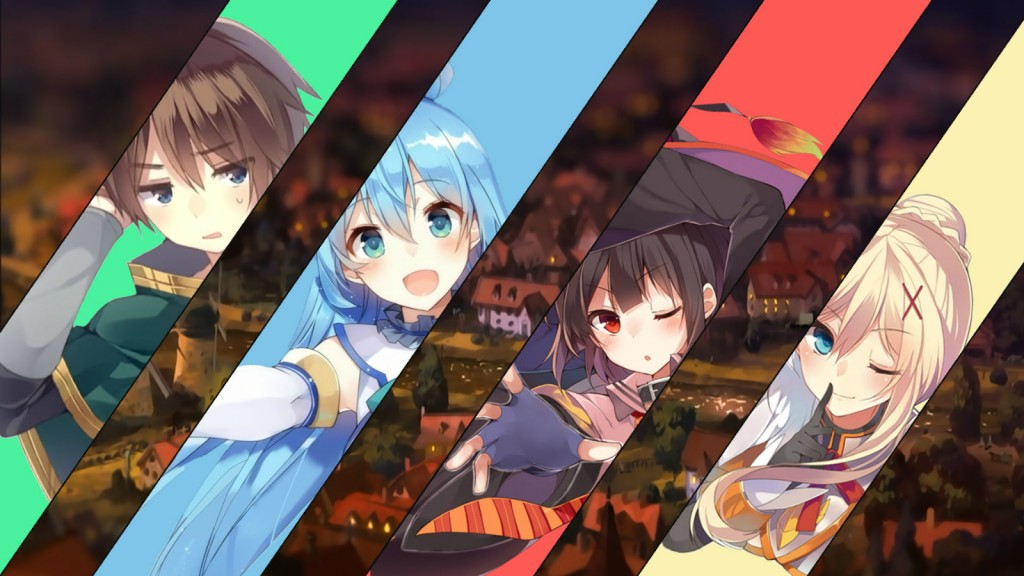 Genre: Fantasy comedy, Isekai
Number of episodes – 20 + 2 OVAs (Original Video Animations)
Another relatively less mainstream anime, 'KonoSuba: God's Blessing on This Wonderful World!', known as KonoSuba, is a light-hearted and fun anime series. The show follows the character of Kazuma Sato, a high school student who dies a kind of unfortunate death only to be awakened by a goddess, who gives him two choices - continue to heaven or reincarnate in a fantasy world.
Before Sato gets the chance to start fresh in the fantasy world, which functions as an RPG, he's allowed to choose one item that may help him in his quest. Sato, who thinks he will outsmart everyone, chooses the goddess Aqua herself, only to hilariously realize how "useless" she is later on. The two also meet other eccentric and hilarious companions along the way. This light-hearted and hilarious anime series is a great first-time watch for newbies!
7. One Punch Man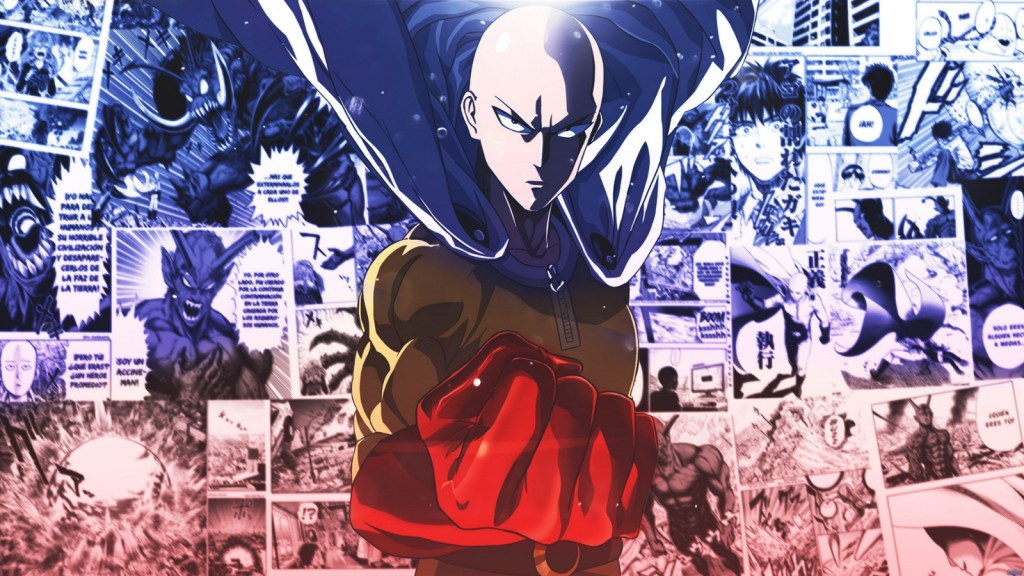 Genre: Comedy, Superhero
Number of episodes – 24 + 12 OVAs (Original Video Animations)
Where To Watch - Funimation, Hulu & Netflix (India)
One-Punch Man's anime series brought a refreshing new take to the superhero and comedy genres with its sardonic wit and brilliant satire. The story follows bored superhero Saitama, who can defeat any enemy with simply one punch. The funniest part of all of this is that Saitama looks nothing like a conventional superhero, which is why people have a hard time trusting his strength.
What's even better is that Saitama's origin story is nothing like a "normal" superhero origin story since his powers come from "training hard." Beginners will love this short but hilarious anime series that took the world of anime by storm upon its release.
P.S. – Don't worry about the length of the anime once you start watching. We hear a third season might be coming soon!
6. Fate/Zero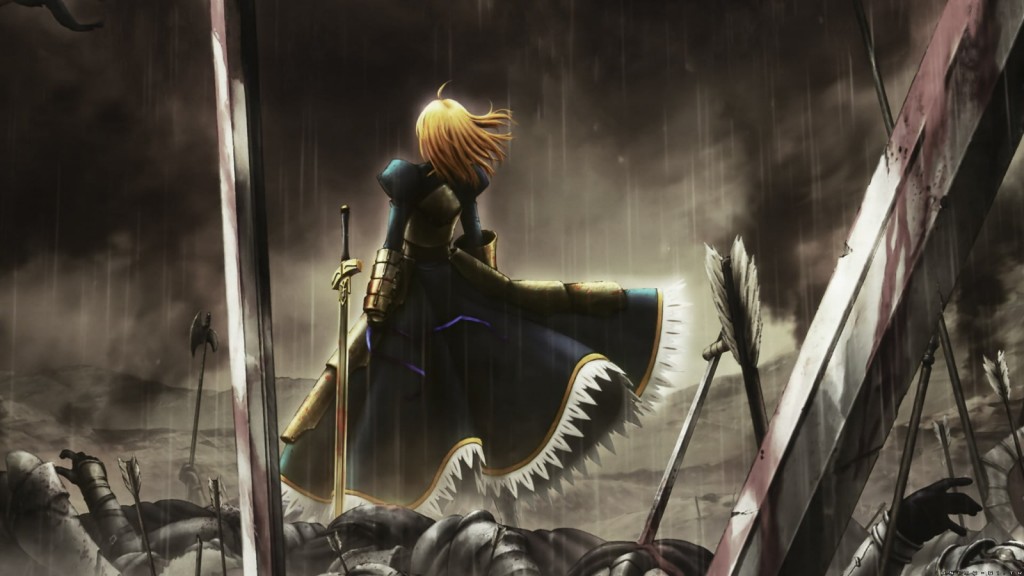 Genre: Action, Dark Fantasy, Magical Fantasy, Tragedy  
Number of episodes - 25
Where To Watch - Funimation (Free), Hulu & Netflix (India)
Production from the same studio as the critically acclaimed Demon Slayer, Fate/Zero is the story of the Holy Grail War fought between 7 mages (sorcerers). The story centers around seven mages who must fight to acquire the Holy Grail that can fulfill any wish. While the fate series has other anime series like 'Fate/Stay night' and 'Fate/ Apocrypha,' Fate/ Zero is where it all begins.
However, the rules of war are not so simple: Each mage must call upon a "servant" who is a historical figure everyone has read or heard about through the centuries ranging from legendary knights to demigods. The series features spectacularly filmed battle sequences and brilliant dialogues between the Mages and their "servants" as they make their way to battle. It is an excellent watch for a new anime viewer and will leave you wanting more anime for sure.
5. My Hero Academia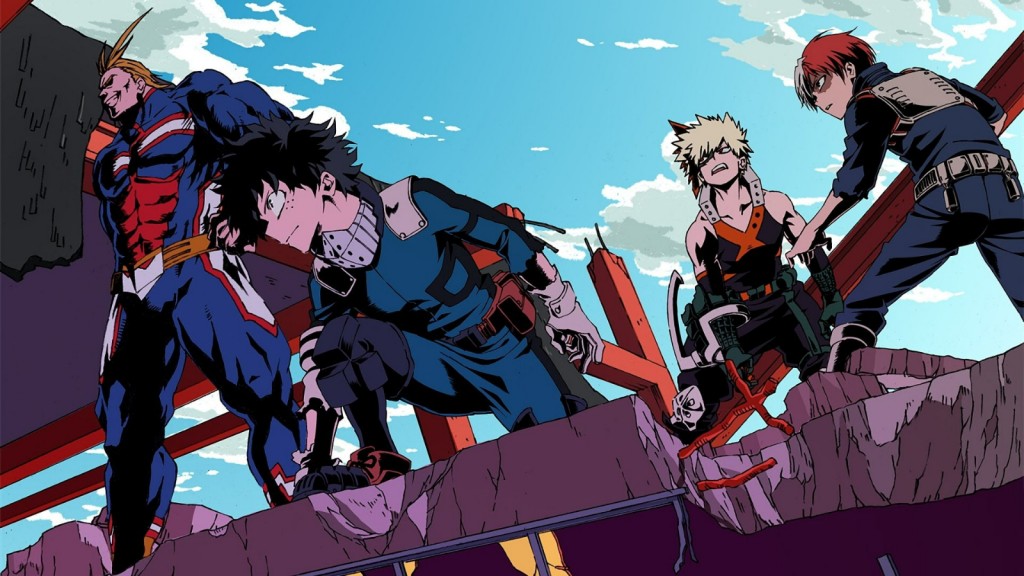 Genre: Adventure, Sci-Fi Fantasy, Superhero
Number of episodes – 113 + 5 OVAs (Original Video Animations)
Where To Watch - Funimation (Free), Hulu & Netflix (India)
On the way to becoming one of the most popular anime of our generation, My Hero Academia is an emotion-filled but comedic superhero series that follows the adventures of Izuku Midoriya, AKA Deku. The series takes place in a world where around 80% of the world is born with powers or "quirks," as they call them, making it a society filled with superheroes and supervillains.
However, in a world full of everyone being super, young Izuku is born without a "quirk," making him one of the few to be so. Will Deku ever join U.A., a school for the best and brightest young superheroes? It's a journey you don't want to miss out on! But don't lose hope because, as Deku says in episode one, it's the story of how he becomes the greatest superhero ever.
4. Demon Slayer: Kimestu no Yaiba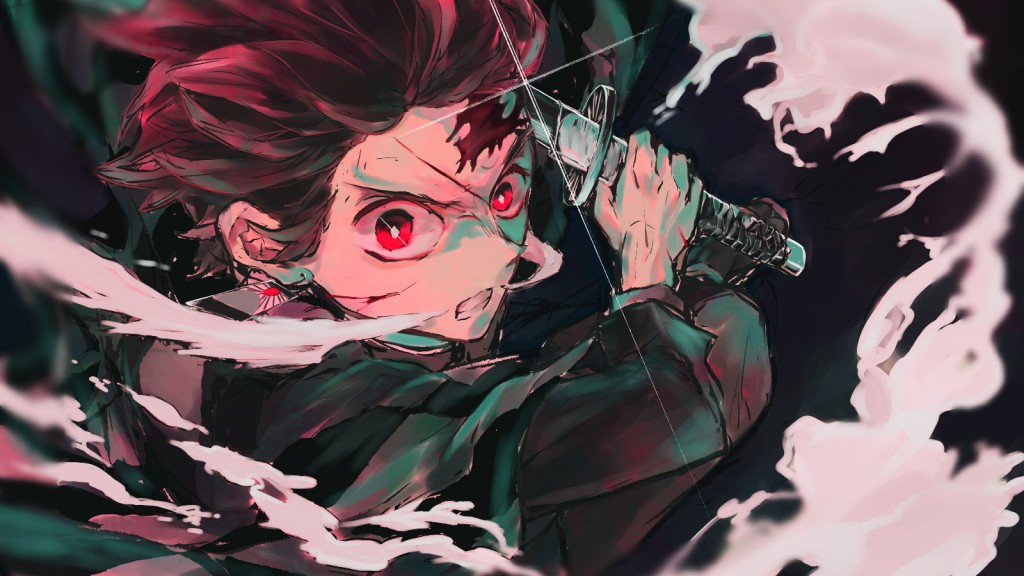 Genre: Adventure, Action, Dark Fantasy
Number of episodes – 44 + 1 Movie (Demon Slayer: Kimetsu no Yaiba the Movie: Mugen Train)
Where To Watch - Funimation, Hulu & Netflix (India)
Demon Slayer: Kimestu no Yaiba, known as Demon Slayer, is another popular anime from recent times perfect for new anime watchers. The series takes place in a fictional Japan where humans and demons exist in the same society and focus on "demon slayers" who look like Samurai. While the anime's second season is still ongoing, fans have plenty of content to devour since a movie follows the first season.
The epic drama and fantastic action scenes will leave you intrigued by the world of anime! In this world, demons are former humans who sold their humanity for power and supernatural abilities. While the central theme of the anime focuses on these demon slayers, the story follows a teenager named Tanjiro Kamado, who struggles to become a demon slayer after his family is killed, with his younger sister Nezuko turning into a demon.
3. Attack on Titan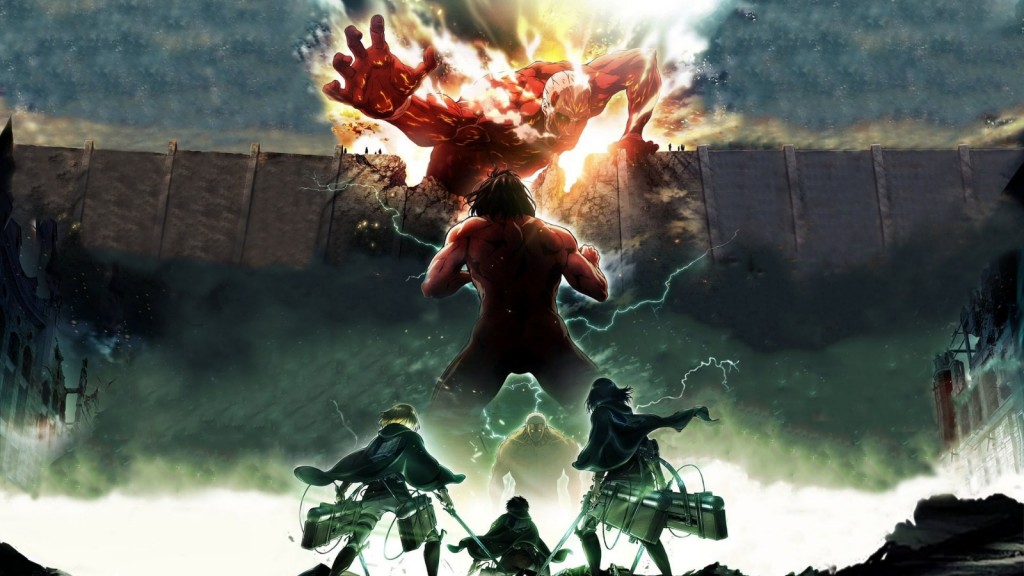 Genre: Dark Fantasy, Post-apocalyptic, Action
Number of episodes – 81+ (currently ongoing) + 8 OVAs (Original Video Animations)
Where To Watch - Hulu, Crunchyroll, & Funimation
One of the highest-rated, critically acclaimed, and exciting anime series recently, Attack on Titan has quickly become a popular show in the eight years it's been on the air. This dark story revolves around a slightly different but compelling theme of giant creatures known as "Titans" who want to kill all the humans living inside the walls Maria, Rose, and Sina.
This post-apocalyptic series will intrigue first-time anime watchers in the first episode itself, thanks to its brilliantly written characters and the mystery surrounding the "titans." While the mystery surrounding the origin of these beings seems to be one of the main themes, the story follows the lives of Eren Yeager, Mikasa Ackerman, and the other Survey Corps members. Together, they fight these strange creatures to protect the humans living inside the walls.
2. Fullmetal Alchemist: Brotherhood
Another one of our generation's most iconic anime series, Fullmetal Alchemist: Brotherhood, follows the adventures of two brothers, Edward and Alphonse Elric. The series is the second anime to be adapted from the manga series Fullmetal Alchemist, but unlike its predecessor, this adaptation remains faithful to the original storyline.
When an alchemy experiment goes wrong, brothers Edward and Alphonse must heal the emotional and physical damage caused as a result. Fantastic action sequences, well-written characters, and a conspiracy, all of which begin to unfold with the mention of a philosopher's stone, making this anime "just right" for beginners. 
1. Death Note
One of the most popular and iconic anime series, Death Note, is perfect for first-time watchers simply because of its concise and to-the-point storytelling. It's the kind of anime that your friend who never watches anime has also watched! Death Note follows the story of a high school student called Yagami Light, who gains the power to kill anyone by simply writing a name in a book called 'Death Note.'
Light acquires the book because a bored Shinigami (a god of death) decides to throw his Death Note into the human world. Light's antics soon attract the attention of a detective called L. With L on his case and the Shinigami Ryuk on his shoulder; Light must make sure to enact his plans without getting caught.
Read Next: Top 15 Anime Coming Out in 2022!