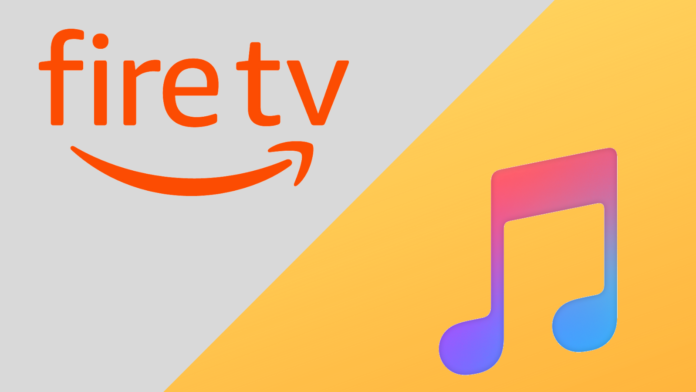 Apple Music hops to yet another platform, and this time it's Amazon's Fire TV.
The two competitors have been doing well together lately, exchanging support and sale of products.
The next step could be Google Home, but this has not been officially confirmed as of yet.
Apple and Amazon, two former rivals who have conflicting interests in numerous market fields, find a common ground of mutual benefit on some. In this context, Amazon's Prime Video service became available on Apple TV, and now Apple Music will finally be supported for the Amazon Fire TV products. The particular service has already been supported by the Amazon Echo speakers for three months now, so this last move is not an absolutely surprising one for sure. Amazon and Apple are working together, and people from both sides have to benefit from this situation.
The launch of Apple's service will enable Apple Music subscribers to access the whopping collection of over fifty million songs through Alexa voice commands. Just tell Alexa which song who want to hear, or which album or artist you want to load, and you're done. Special commands that include "today's hits on Apple Music" will also be available. Those who have been using the Apple Music service through the Echo speaker device won't have to do any more setting up work, while the rest will simply have to enable the "Apple Music" skill and link their account. Multi-room setups of the Fire TV Cube will also work seamlessly, while the Apple Music service can be set as the default, so the user won't have to clarify that part every time on their voice commands.
So, it is clearly apparent that Apple is on a bet to go forth with its services, and so far it's working well. Entering Amazon's ecosystem was a substantial step in that direction, and so people have naturally started wondering what's next. Rumors want Google Home to be the next platform to support Apple Music, as the settings menu of the app has recently added the relevant option/listing, taking it out of the special "limited availability" section.
Whatever the next step, many people outside the US are yet to enjoy the current one, with the first to get the support being Fire TV users in the UK. The new feature will roll out in the following weeks for them, and the rest of the world after that. The same applies to the Echo speakers, the support of which for Apple Music was also limited to the US until now.
Are you excited to see media streaming services land on what were previously considered antagonistic platforms? Share your thoughts in the comments section below, and share this story through our socials, on Facebook and Twitter.