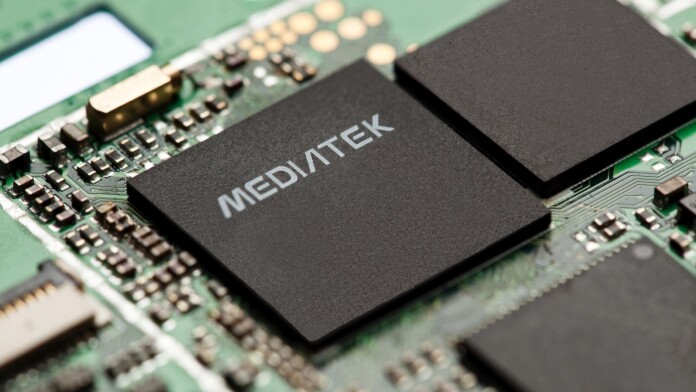 Apple may use MediaTek Helio M70 to bring 5G to their 2019 iPhone lineup.
Samsung is also considered as a chip supplier, although it's clear Apple doesn't want to take that route.
Qualcomm vs. Apple trials continues, with business strategy revelations spurting out of executive testimonies.
The ongoing trial between Qualcomm and Apple has brought up a couple of interesting facts that would have otherwise remained unrevealed. According to the testimony of one of Apple's executives, they sat on the table with MediaTek to discuss the possibility of the latter procuring 5G modems for their next-gen iPhones. Moreover, the executive Tony Blevins revealed that Samsung was also considered by the Cupertino, as they have recently gotten closer with their arch-rival, fighting against common threats that have risen from the evolving market.
As testified, Apple has always been looking to maintain a level of pluralism in their suppliers' network but was almost forced by Qualcomm to sign an exclusivity agreement through huge patent licensing cost deduction in exchange. When the legal battle between the two companies begun, Apple launched the "Project Antique", a project that sought into finding another chip supplier. This has led them to Samsung, who Blevins characterized as "not an ideal environment for Apple". Samsung is already the largest component supplier for Apple, but relying solely on them to manufacture enough 5G for the upcoming year's iPhones would be risky, to say the least.
Enter MediaTek, a Taiwanese semiconductor designer who has been making mobile and wireless communications chips for many years now. MediaTek has lost their prestige and market share in the recent years, with Qualcomm being too far ahead on all technological fronts, but in 2018 they did try to fight back with some new AI-powered Helio chips that are actually not bad at all. The Helio M70 which was announced on December 6 does support 5G technology, including standalone and non-standalone network architectures on the sub-6GHz frequency band, and full backward compatibility with 4G, 3G, and 2G networks.
Now, if MediaTek already has a 5G chip, and if Apple is in talks with them, does this mean that the 2019 iPhones will support 5G after all? Probably not, but no one can say for sure as Blevin didn't clarify what the plans of the company are. Using the product of a lesser known chip manufacturer in a top tier product like the iPhone may cause some downgrading to the prestige of Apple, but releasing a 4G phone in 2019 whilst everyone else is riding the 5G train is just too risky to accept. MediaTek and Samsung may combine to offer a solution to Apple's problem, while Intel is still struggling with the development of their own 5G solution.
Would you buy the next iPhone if it's still a 4G phone? Let us know in the comments below, and don't forget to like and subscribe on our socials, on Facebook and Twitter.