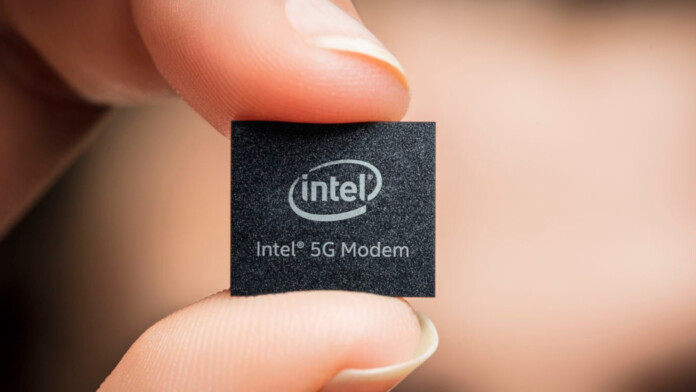 Apple to delay support for 5G until at least 2020
Samsung and Huawei ready to take advantage with 5G models coming in 2019
Intel struggling to deliver while Apple refusing to reach to a settlement with Qualcomm
As reported by Bloomberg, Apple will follow the trodden path of not supporting cutting-edge technologies right away, so the support for the 5G mobile communications service will have to wait until at least 2020.
This news will reach Apple fans and prospective customers as bad news, since the next generation of communications technology is promising to take internet speeds to the range of 0.5 – 1.4 Gbit/s. At this range, the leap from 4G to 5G will be substantial. By falling behind, Apple will allow its competitors to take the marketing edge, and this time promote something that users care about a lot. Samsung, Oppo, and Huawei are reportedly planning to launch models with 5G support during 2019, so Apple's inaction will set the stage for poor figures next year.
Gartner's Inc. analyst, Mark Hung, said: "Apple has always been a laggard in cellular technology. They weren't impacted in the past, but 5G is going to be much easier to market. However, if they wait beyond 2020, then I think they'll be impacted."
This riskful plan comes at a time when Apple is experiencing more pressure than ever in maintaining its customer base, with problems at all fronts having taken their toll in the company's value lately. Being in such an adverse condition at the moment, Apple wouldn't take the risk if it wasn't for their currently vigorous feud with Qualcomm. Having the world's largest and most successful 5G-enabled chips manufacturer against you does have its cons obviously.
Apple has already partnered with Intel for the purpose of developing their own 5G chip (8061), but the latter has already disappointed them after failing to resolve heat dissipation and battery-life issues with the prototypes (8060). Intel won't be delivering on their "8161" promise before 2020, and they have increased the workforce that is engaged on this project to thousands in the hope to catch up with Qualcomm's progress. Considering all this, and taking into account the 10nm process manufacturing trouble that threatens to take Intel off-track, Apple could be into a considerable risk to going well beyond 2020.
If this scenario materializes, then the position of Apple against its main competitors will be undoubtedly disadvantageous. 5G advocates see a revolution coming, with amazing speeds at a fraction of the cost we pay today for 4G. Moreover, analysts predict a complete revolution in the way we use our devices to connect to the net and consume content. Apple as a company, after all, relies on consumer service sales to make up for around 40% of their revenue, so offering these services on a better a faster platform would make business sense.
An alternative choice for the company to get out of this deadlock would be to turn to Samsung or Huawei who possess the capacity to build their own 5G chips. This option however, is another unfavorable one due to a multitude of business reasons, and also quite unreliable in terms of covering the required volumes of production.
If you want to share your thoughts about Apple's risky strategy, feel free to do so in the comments section, or hop to our social pages on Facebook or Twitter and join discussions on this or other topics.