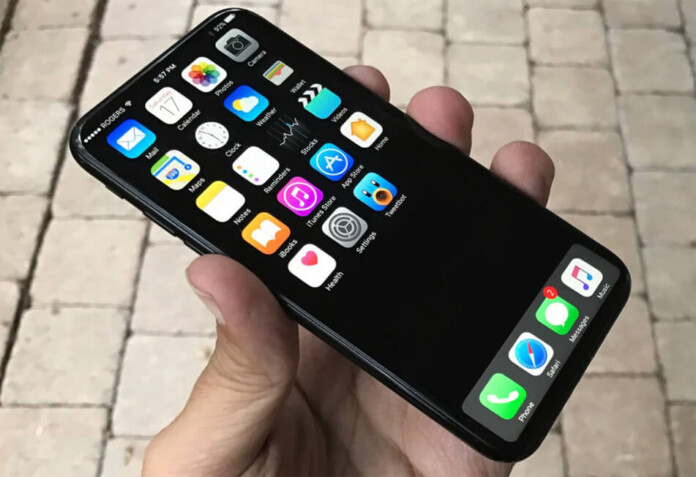 iPhone 8, the most expected smartphone's release of 2017. This model seems to be the Apple's first OLED (organic light-emitting diode) screen display which competes with the kingpin Samsung Galaxy S8.
Samsung calls numerous OLED screen on its smartphone earlier but this is new to Apple. Even though, the first launch of the curved OLED screen display, it competes directly with the Samsung high profiled Galaxy model. OLEDs are on the path to outperform LCDs.
iPhone 8 oled screen is thin and light with astonishingly rich and vivid colors. They also provide rimless edge-to-edge design
All the iPhone model relies on "Gorilla Glass" up to date and that was considered as a premium than plastic material. The same gorilla glass to be expected on this new concept iPhone. Along with that, the material made comes with the iPhone 8 Forged steel chases.
This rumored model is equipped with some extra features and it is explained in this Apple's iPhone 8 concept video. Check the possibility of the new invention.
TechNadu interviewed Raymond Soneira, the president of DisplayMate Technologies, about the display for more detailed information. With regards, he shared some of his views on the Apple product with its rumored phone.
According to BGR, there may be some drawback in OLED panels and is more expensive to manufacture the product. They also said that this concept will affect the company's profit margin.
Durig the March quarter, Apple will incur $50 million as a result of its OLED-based design. Apple is trying to boost their profit margin in the recent days but no one knows how that could end as a result.
At first, OLEDs haven't outperformed LCDs and seems to be awful. There is a huge drawback on color accuracy when it comes to OLED screen display. But that's changing now. According to Forbes, OLED can beat the LCD in terms of managing power and brightness.
The future smartphones will manufacture their product with the new OLEddisplay rather than the LCD. This is the golden opportunity for the Apple to overtake other products with its rich built and innovation.