The Apple HomePod is the talk of the town. The smart speaker is here to take the world by storm. Slated to release on February 9th, pre-orders began this January 26 and the reviews are already coming in. It's time we at TechNadu bring you the Apple HomePod review, so stay tuned.
First, let's look at the basic features of this device before we delve into the details. The following table describes the main specifications of the Apple HomePod.
Overview
| | |
| --- | --- |
| Product Name | Apple HomePod |
| Dimensions | 172 mm high, 142 mm wide |
| Weight | 2.5 kg |
| Colors | Space Gray and White |
| Notable Features | Extremely Easy to use; Native support for Apple Music; Superb sound quality; Receive calls and read messages on phone; Siri |
| Accessories | None |
| Warranty | 1 Year limited warranty |
| Price | $349 |
| Where to Buy | Buy from Apple |
So, there you have it: the basic overview of the Apple HomePod. Let's also see the main strengths and weaknesses of this device:
Verdict
| | |
| --- | --- |
| Pros | Easy setup; Amazing sound quality; Deep bass; Powerful A8 chip optimizes sound according to surrounding environment; Integration with Siri and Apple Music |
| Cons | Needs AirPlay to integrate with Pandora or Spotify; Pricier than other home assistants |
| Final Verdict | This is a powerful speaker with an astoundingly good sonic quality in addition to an intelligent assistant (Siri). |
| Rating | 9/10 |
It's time to jump right into the Apple HomePod review. From setting up your device to using it the best way, here's our review of this smart speaker.
Apple HomePod Review
Let's first see the basic hardware and design of this speaker, which form its key strength. We'll then examine its interface, quality, responsiveness, pricing, performance, and content. Read our review of the Apple HomePod to decide whether this is indeed the best intelligent speaker for your home.
Hardware / Design: Here's the first look
The device is quite compact and packs in a powerful punch when it comes to the features included in the box. Our Score: 9/10.
The first smart speaker from the electronics giant, the Apple HomePod can land you in a delusion. Why? It looks just like a Mac Pro system, 7-inch tall, with an exquisite mesh covering. Look closer.
Apple needs to be lauded for the inconspicuous looks of the device, which, true to its purpose can easily become one with a corner of your home sweet home. The only way the Apple HomePod would attract eyeballs (and eardrums) is when it plays music. You're in for a surprise, then, for it'll be hard to take off your eyes and ears off the device.
The smart speaker conceals under the cover some of the most brilliant electronics, which are the key to the incredible sonic quality of the Apple HomePod. An array of seven tweeters is arranged serially at the bottom. A woofer and a microphone array lie inside along with the powerful A8 chip- the same brain that powers the iPhone6. Behold! Presenting the Apple HomePod.
Installation Process: Setting up the Apple HomePod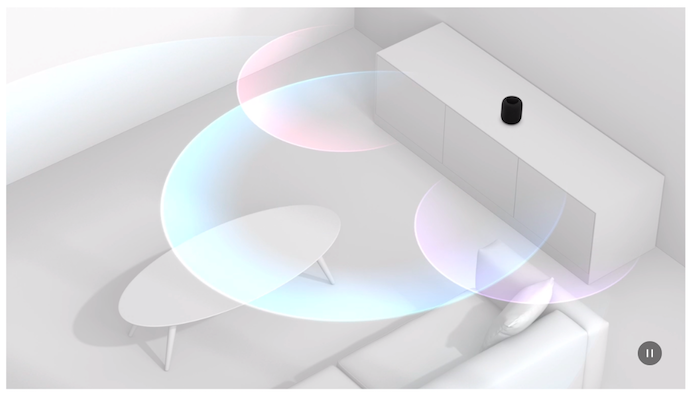 It's easy to setup and configures the Apple HomePod for use at home. The setup process takes a minute at the most. Our Score: 10/10.
Getting the Apple HomePod up and running is no feat. It'll merely take a minute for the setup to be complete. Just hold your iOS device up to the Apple HomePod and they'll recognize each other, like good old friends. This powerfully potent combination will give birth to symphonies like you've never heard them before.
During setup, you'll be asked if you'd also like to receive phone calls and messages through the HomePod, for instance. Everything is configured keeping your preferences and interests in mind. It's your choice that matters, after all. And the Apple HomePod has been designed to remember your choices.
Interface and Sonic Quality: Sound is all that matters
The device can be controlled by voice or touch. The design is pretty minimalistic, which adds to the appeal. Siri is very responsive. Our Score: 10/10.
Ask Siri to play an Apple Music track for you. You might have heard that song a hundred times before, but, why does it sound so different today, you wonder. Make no mistake, it's the Apple HomePod.
The intricacies of the melody were always there, waiting to be discovered. By you. The Apple HomePod is just a conduit for you to experience music the way it is meant to be. The brilliance is simply unmatched. The sound puts all competitors to dust.
The Apple HomePod owes its success, in large part to the advanced processing circuitry built in, which analyses the surrounding environment of the speaker and adjusts accordingly.
Another great feature we liked about the Apple HomePod is you can listen to music without the confines of other speakers. Prefer a walk? Wish to lean on the wall? You can do whatever you want and leave the rest to the smart speaker, which will create an optimized soundtrack filling the surroundings.
Content and Apps: The Music Library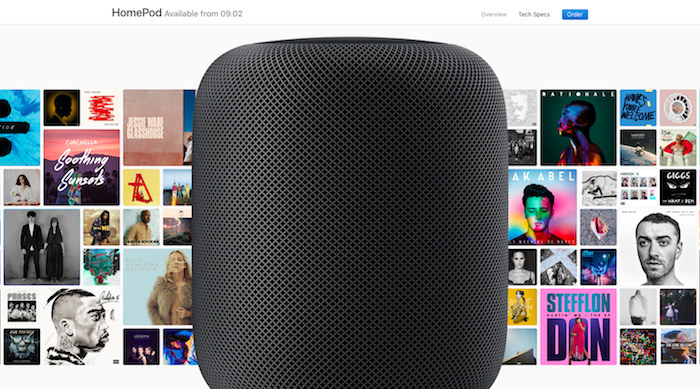 Apple HomePod tightly integrates with Apple Music. You can have Siri play your favorite songs depending on your mood too. However, you'll need AirPlay to use Pandora or Spotify. Our Score: 8/10.
We found that a major limitation of the Apple HomePod is that it only natively supports Apple Music, so, if you love streaming music via other apps such as Pandora or Spotify, you'll need to use AirPlay.
Apple has also announced the multiroom listening feature, which will be available soon in the latter part of this year. There are no current software updates that support this feature yet.
Many experts have also argued that the other available speakers in the market space, such as the Sonos' One produce equally good if not better sound. It's largely a matter of personal choice really.
Personal Assistant: Siri, what's with Apple HomePod?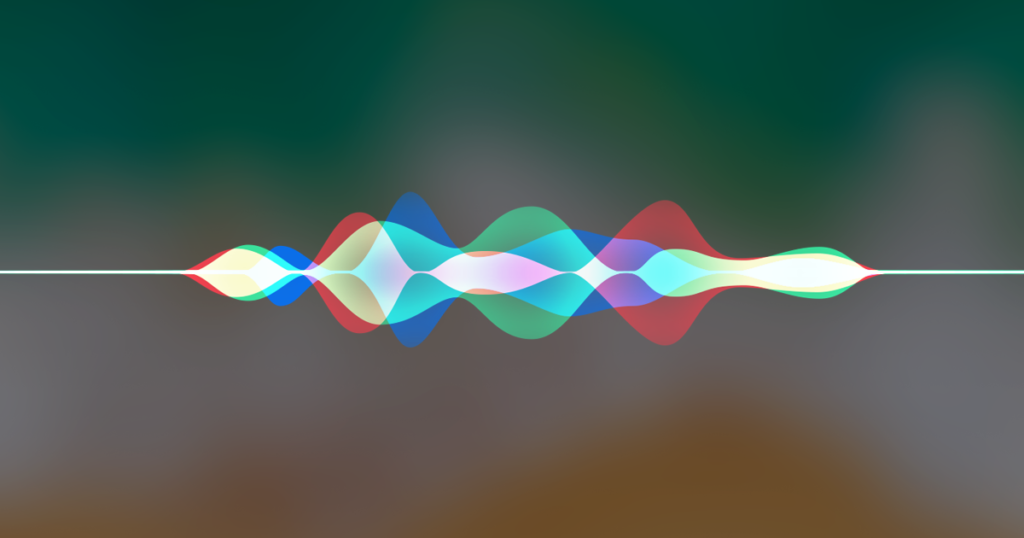 Siri can perform several additional features. The device can read messages for you or receive phone calls. Our Score: 10/10.
Just like on your phone, you can rely on Siri on the HomePod too. It would play music, read stories from around the world and what's more, it could control your home appliances while you sit back and enjoy the music around.
Siri intelligently uses metadata embedded in the Apple Music tracks and plays uplifting music when you feel low. Music lovers will appreciate Siri's extensive knowledge of artists and soundtracks.
Consider the fact that the Apple HomePod is just a direct extension of your phone. No magic then, it can read your new messages or compose one you have in mind. If you are worried Siri might lose track amidst the blasting music, don't be paranoid, for Siri can identify most commands and execute them perfectly, even in your musical home environment.
Performance: Apple HomePod vs Google Assistant vs Alexa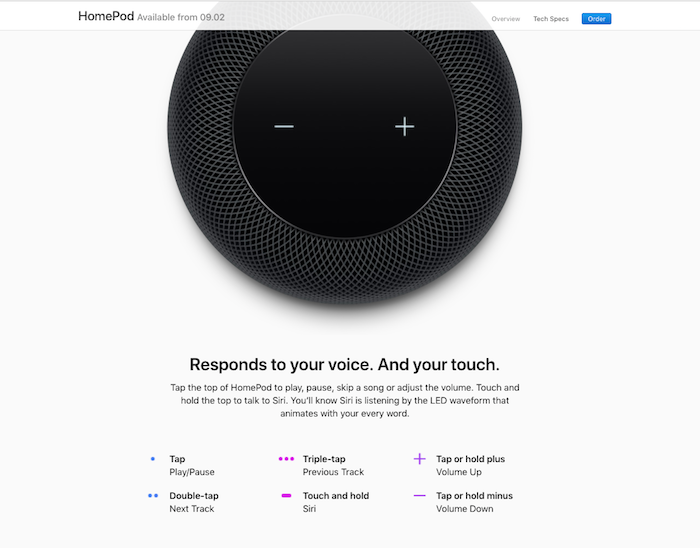 Thanks to its powerful internal hardware, the Apple HomePod performs wonderfully well when it comes to sound quality or intelligent home control. Our Score: 8/10.
Siri might dance to the tune of other voices as well. It doesn't really recognize his master's voice! Imagine Siri changing preferences and music at the call of a stranger at the next party, forgetting the good old times you've spent in the company of each other. There's a remedy though, so you needn't worry. You can alter the settings and fine-tune the behavior.
In the competitive marketplace where Google and Alexa are already making the rounds, it will surely be difficult for the Apple HomePod to carve a niche for itself. The Apple brand and the ingrained trust that goes along will, however, help the HomePod make a place for itself. So will its beautiful sound and advanced features.
Pricing
The Apple HomePod is pricier than its other counterparts. However, it must be remembered that each device targets a specific performance level and market. Our Score: 8/10.
Compared to the other smart devices in the market, the Apple HomePod appears much more expensive. Its counterparts- Google Home and Alexa are far more budget-friendly. That said, each product has its own space and targets a different market. Consumers too have different preferences so there's largely no comparison.
The Verdict
If you're choosing the Apple HomePod as an intelligent home assistant alone, you might also consider weighing it against the Google Assistant and the Alexa for these devices made it to the market much earlier and have a flurry of apps and utilities built around them. However, if sound quality is your ultimate goal combined with an intelligent Siri device, the Apple HomePod might be an ideal choice.
PROS: Extremely easy to use and setup; Integrated with Siri; Uses Apple Music metadata to play songs according to your mood; Intelligent sound processing to suit the surroundings
CONS: Pricier than its competitors
FINAL SCORE: 9 out of 10!
Final Thoughts
In the end, we'd like to say that we absolutely loved the Apple HomePod. It's a refreshing respite in the smart speaker space and it's sound- well, it's hard to beat.
Thank you for staying with us until the end! If you liked our review, please consider sharing it with your social circles. Please drop us a comment if there's something you'd like to know!