AMD unveils their all-new Zen 2 Processor codenamed 'Rome' – with numerous technological innovations.
Among other things, Zen 2 will be made with the latest 7-nm manufacturing process.
According to AMD, the new chips will double in core counts, while cutting down on the power consumption.
Just two years ago, AMD shook the PC market with their new line of Ryzen chipsets. Before that, the company used to live under Intel's shadow, and now it seems they are going to surpass their competitor. At an event held in San Francisco, AMD unveiled details on their next-gen Zen 2 architecture, poised to bring a number of tech innovations.
The new line of processors, codenamed 'Rome' will be built on the leading 7-nanometer architecture. TSMC will handle the manufacturing process. The company is confident that this will give them a significant advantage over Intel and this company's latest generation of Xeon processors.
According to senior company executives and chief engineers, Rome CPUs will have up to 64 cores using a new modular 'chiplet' architecture. The new chipset will be solely comprised of CPU cores linked using the Infinity Fabric Interconnect to a 14nm I/O on-package die. According to AMD, this configuration will help achieve uniform memory access latency.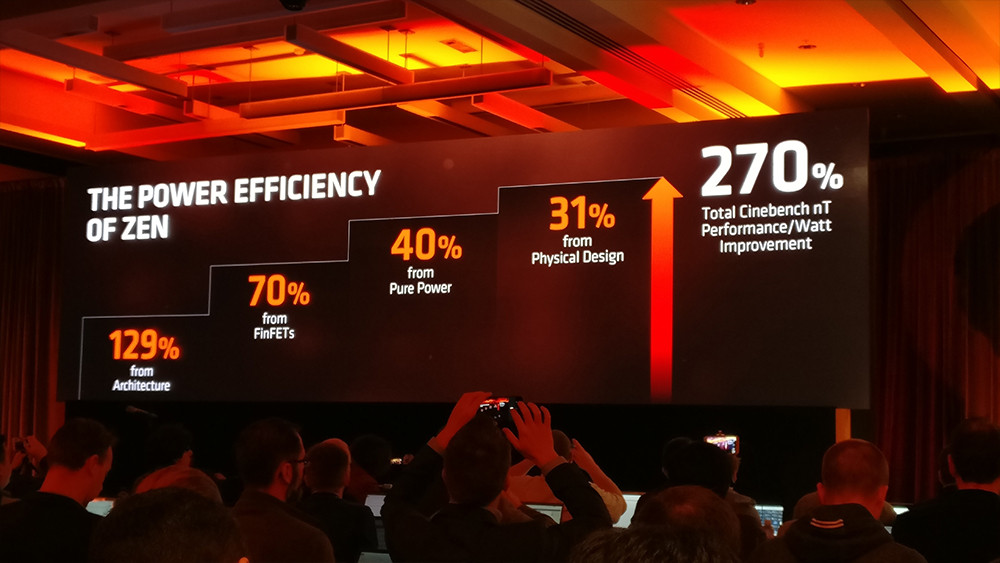 All these advancements will lead to better throughput, better branch predictions, 256-bit floating point instruction processing, and ultimately better power-efficiency. Users will also get data encryption from CPU to memory which will helps score marks for security as well. The entire story, in a nutshell, is that users will get double the core density followed by half the power consumption. Besides this, we should also expect 1.2x performance boost in IPC count compared to modern Zen+ based CPUs.
Other notable aspects of Rome CPUs would be their support for DDR4 memory channels, 128 lanes of PCIe 4.0 connectivity, as well as socket-compatibility with existing Naples server motherboards.
Now, the event just didn't subside with the unveiling of the Zen 2 processors. AMD also shared their plans on the Zen 3 which will follow a 7nm+ manufacturing process. Furthermore, we even got insight that the Zen 4 is currently in the designing phase.
It seems that AMD is all set to disrupt the PC market in the coming future. What are your opinions on the current topic? Let us know in the comments below. Get instant updates on TechNadu's Facebook page, or Twitter handle.