We're sure that you'll agree with us on the following – this year's been quite different, in every possible sense. Plenty of events have been either canceled or postponed, including online shopping events. So, if you've been waiting for Amazon Prime Day 2020, we have some good news.
The megaretailer has announced the dates for this year's Prime Day, including plenty of other useful information. Considering that we're talking about mid-October here, it's time to think about how to spend your money – wisely!
We're going to talk about what deals to expect, how to shop smart, prepare ahead to time, and plenty more. So, here's everything you need to know about Amazon Prime Day 2020.
Best Amazon Prime Day Deals 2020 – Hand-Picked Offers!
First and foremost, let's jump straight to what you want to know. TechNadu's team is here to help you find the best Amazon Prime Day 2020 deals, from various tech categories. So, check them out below.
Echo Smart Speakers
Echo Dot (3rd-Gen) – $18.99 (regular price: $49.99 / discount: 62%)
Echo Spot – $89.99 (regular price: $129.99 / discount: 31%)
Echo Studio – $149.99 (regular price: $199.99 / discount: 25%)
Echo Smart Displays
Other Echo/Alexa Products
Echo Buds – $79.99 (regular price: $129.99 / discount: 38%)
Echo Flex – $9.99 (regular price: $24.99 / discount: 60%)
Amazon Fire Tablets
Fire TV Streamers, TVs & More
Kindle E-Readers
Kindle – $59.99 (regular price: $89.99 / discount: 33%)
Kindle Paperwhite – $79.99 (regular price: $129.99 / discount: 38%)
Kindle Oasis – $179.99 (regular price: $249.99 / discount: 30%)
Smart TVs
Smartphones
Tablets (iPadOS & Android)
Earbuds & Headphones
Smartwatches
What Is Prime Day?
Prime Day is Amazon's biggest shopping event (organized once a year) – offering massive discounts across thousands of products.
The first Prime Day happened in July 2015, which means that we're in its sixth year now. With each passing year, Prime Day grew in every possible sense. Last year, this event took place over two full days, which is precisely what will happen this year as well.
During Prime Day, you can expect an unbelievable number of deals. There's no specific product category that benefits the most, as steep discounts are offered across entire Amazon's offer.
The most significant difference between Prime Day and similar shopping events in the type of offered deals. For example, Prime Day is known for 'Lightning Deals,' which typically last for a couple of hours. Therefore, you need a reliable source to help you find the best deals. You also need to keep your eye on Amazon, as a bit of exploration goes a long way.
When Is Amazon Prime Day 2020?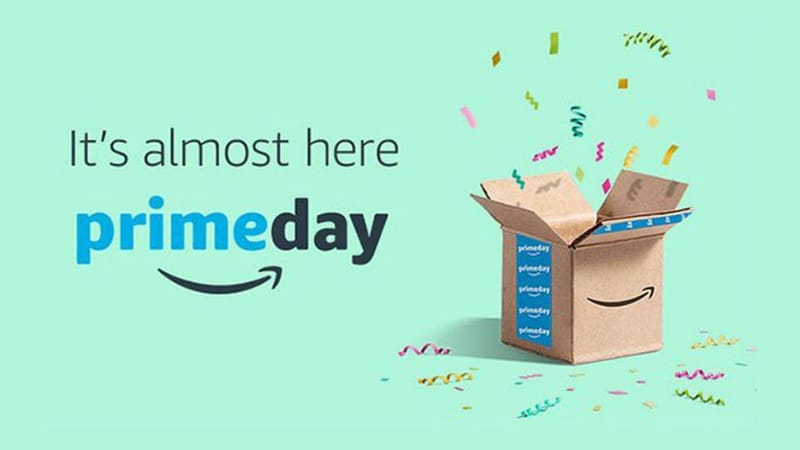 Amazon Prime Day 2020 will take place on October 13 and 14.
This means that Prime subscribers in select countries will have two full days to shop.
In 2020, Amazon Prime Day will take place in the USA, UK, UAE, Spain, Singapore, Netherlands, Mexico, Luxembourg, Japan, Italy, Germany, France, China, Canada, Belgium, Austria, Australia, Turkey, and Brazil.
When Does Prime Day 2020 Start & How Long It Lasts?
This year, Amazon Prime Day kicks off on October 13 – at midnight PT.
Considering that this year's Prime Day will run for two straight days, you'll have 48 hours to shop. During that time, both 'traditional' and 'lightning' deals will be on offer, and we expect thousands of deals to appear on Amazon.
How to Prepare for Amazon Prime Day?
The main requirement to shop on Prime Day is to have a Prime subscription. This means that all those Prime deals will be offered exclusively to Prime members.
We don't have much time left before this year's Amazon premier shopping event. With that said, we're here to help by providing tips on how to prepare for Amazon Prime day. So, keep on reading to learn more.
Do You Need a Prime Subscription for Prime Day?
Yes – you need an Amazon Prime subscription to shop on Prime Day.
Luckily for you, there are two types of Prime subscriptions, based on different individuals' needs and budgets. And considering the savings we expect to see once deals go online, even buying a monthly Prime subscription should help you reap numerous benefits.
How Much Does an Amazon Prime Subscription Cost?
The prices for Amazon's Prime subscription start at $12.99 per month. However, there's also an annual subscription, priced at $119.00 per year.
What's important to keep in mind is the following. Only the annual subscription comes with a 30-day free trial. So, if you're not a subscriber (and haven't been in the past), you can take advantage of this offer, helping you save plenty in mid-October.
Start your 30-Day Free Trial Now
What Does a Prime Membership Include?
It's also important to say that Prime subscriptions come with numerous perks. These extend beyond exclusive deals and free shopping. To learn more, take a look below.
Shopping-Related Perks: A Prime subscription lets you access exclusive deals, and this also includes 30-minute early access to Lightning Deals. You also get free and fast delivery, savings for your entire family, and there are significant savings when buying groceries via Amazon.
Entertainment-Related Perks: If you decide to become a Prime subscriber, you'll get access to several streaming services – including Prime Video and Prime Music. Kindle owners will get an unlimited number of e-books, while gamers can take advantage of free games offered via Twitch.
How to Shop on Prime Day 2020?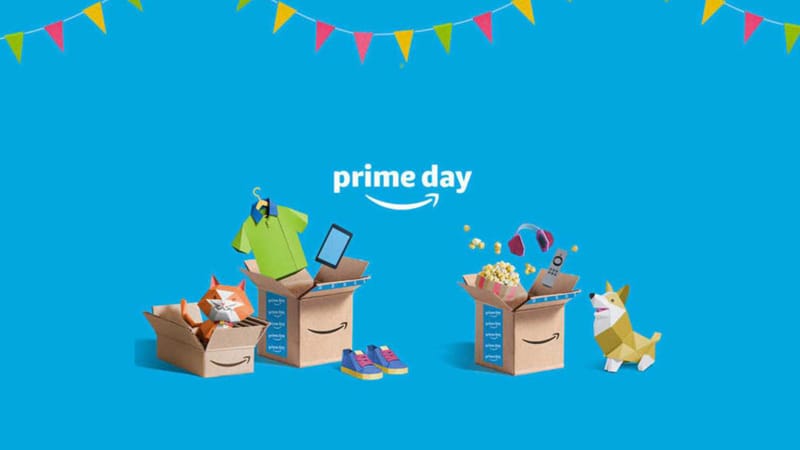 There are several ways to shop on Prime Day, and this includes the Amazon website, apps, via Alexa, and more. Here's the full breakdown:
Amazon's Website: As you can expect, all it takes to shop on Prime Day is to load Amazon's website using any Web-connected device. Make sure to log-in to your account to see Prime-exclusive deals.
Amazon's Mobile Apps: If you plan to shop on the go, it's worth installing the Amazon app on Android and iOS devices. Using those apps, you'll get to take full advantage of Prime Day, issue voice commands for easy navigation, track your orders, and more.
Via Alexa-Enabled Devices: Amazon is known to offer exclusive deals via Alexa, the company's digital assistant. So, if you have a device that comes with Alexa preinstalled (like a smart speaker, for example), make sure to ask your assistant about Prime Day deals.
Amazon Smile: When you shop via Amazon Smile during Prime Day 2020, 0.5% of any purchase price will go to a charitable organization of your choice. With that said, this is an excellent way if you'd like to give something back as well.
Whole Foods: Amazon is the owner of Whole Foods, so you can expect Prime deals related to this brand as well. Therefore, this is a good way to save some money if you decide to buy groceries and related items during Prime Day 2020.
Are There Different Types of Deals on Prime Day?
Yes, there are different types of deals on Prime Day. These include early access deals, spotlight deals, lightning deals, and Prime Day exclusive deals.
Early Access / Countdown Deals: These deals typically appear prior to Prime Day. As you can see, we've already listed some early deals above.
Spotlight Deals: In general, spotlight deals last for 24 hours. However, due to massive demand during Prime Day, certain items can go out of stock pretty soon. We recommend not waiting too long if you find an excellent spotlight deal.
Lightning Deals: These are time-limited deals that last for a couple of hours max. They bring the steepest discounts, which makes them highly attractive. If you see a good lightning deal, make sure to finalize your purchase as soon as possible.
Prime Day Exclusive Deals: Finally, we have Prime Day exclusive deals typically available for 48 hours. These products might run out of stock, but as soon as new units are available, you'll be able to purchase them again.
How to Find the Best Prime Day Deals?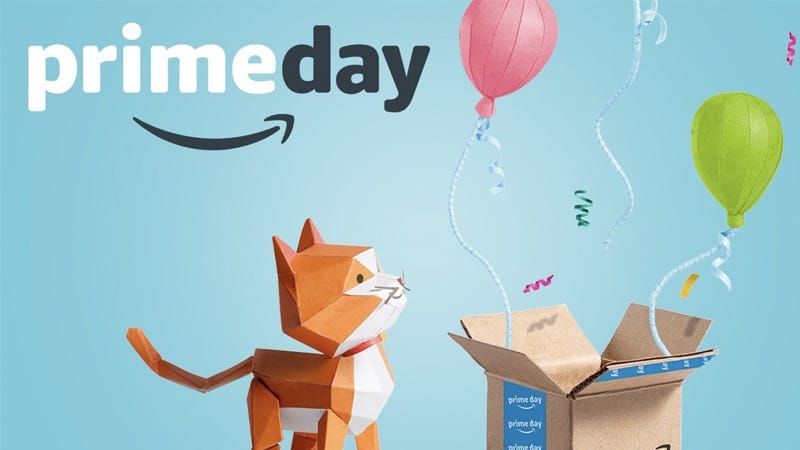 If you're after the best Prime Day 2020 deals, we recommend you bookmark the Prime Day page using your Web browser. Return to that page on October 13 and 14, and make sure to refresh it often, so that you can see the latest deals first.
Of course, you can also stick to TechNadu, as we've been helping our readers find the best deals for several years now. So, bookmark our website – and rest assured that we'll tell you about truly the best Prime Day deals that deserve your attention.
That would be all you need to know about Amazon Prime Day 2020. As we approach this year's shopping event, expect more news on our website. So, make sure to post your comment below if you have any questions – and don't forget to share this article as well.