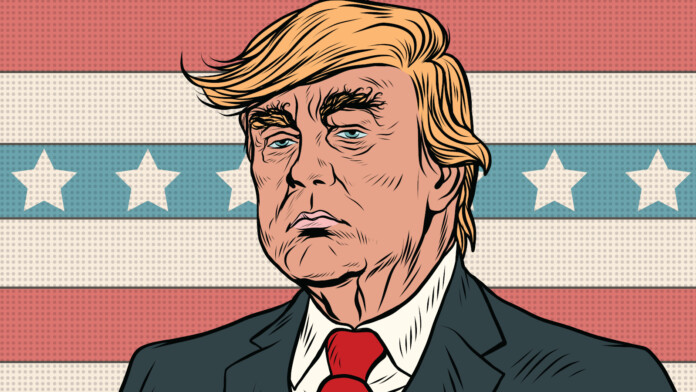 The "Defense Information Systems Agency" (DISA) has suffered a lengthy and damaging breach.
An undisclosed number of government agents may have had their personal data compromised as a result.
DISA is responsible for managing the communications of Donald Trump, Mike Pence, and numerous other high-profile individuals.
A state defense agency responsible for handling secure communications for President Donald Trump has suffered a catastrophic data breach. The story came to light thanks to Reuters, who received a tip from one of the persons who got a letter from the "Defense Information Systems Agency" (DISA). The letter's purpose was to inform the possibly affected individuals that their personal data may have been compromised "in a data breach." It also said that the breach happened between May and July 2019. This means that hackers were present inside the systems of one of the most critical agencies in the United States for about three months.
DISA has not shared many details, but they did point out that hackers may have stolen personal data such as Social Security numbers. Whether or not the President's secure coms were compromised too has not been clarified. DISA didn't determine if the breach was the work of state actors, and chose not to define which part of their network suffered the breach. There are no statements from the White House concerning the matter, so there's little to be said with certainty right now.
Besides President Trump, DISA also handles the communication protocols of their staff, Vice President Mike Pence, senior members of the armed forces, the chairman of the Joint Chiefs, and the U.S. Secret Service. So, this left people wondering if the individuals affected by the breach could be working for the above entities, or were they employees of DISA? This remains unanswered too.
The Pentagon has revealed that they will provide free credit monitoring for those who have been affected. There are 8,000 military and civil personnel working for DISA, but the Pentagon spokesman hasn't told the press anything about how many of them could have been affected. Some sources in the country mention the number to be 200,000 allegedly, but we reproduce this with caution.
As disastrous the above may be, this is not the first time that DISA has blundered hugely. Back in 2015, the organization was entrusted with a digital reform of the U.S. Office of Personnel Management, after the latter suffered a series of breaches. During their effort to perform the required clearances, a misconfiguration resulted in the leaking of 21 million records that contained information about current and former government employees. The credit monitoring services offered back then as a response are still active today, costing the U.S. hundreds of millions of dollars.