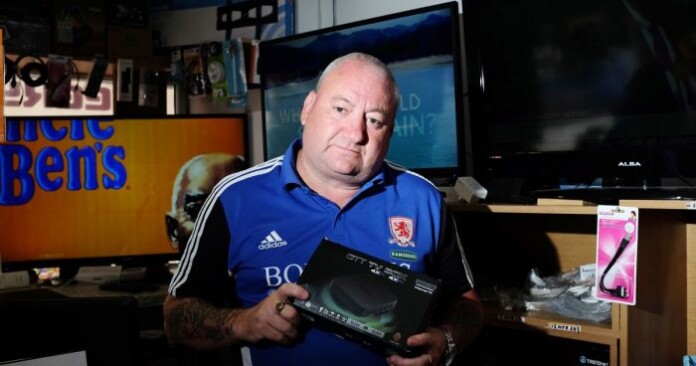 The man at the center of UK's most famous pirate Kodi Box case walked away after being asked to pay the state £1.
The accused, Brian 'Tomo' Thompson shot to infamy after being raided by the police and Trading Standards in the United Kingdom.
Thompson was previously handed a suspended jail sentence and was summoned for Proceeds of Crime action in the last hearing.
The accused behind UK's most famous pirate Kodi Box case was asked to pay the state just £1. Middlesbrough based shopkeeper Brian Thompson shot to headlines after being raided by the police and Trading Standards in the UK.
Thompson was accused of selling fully loaded Kodi boxes from his shop, but he didn't believe he did anything wrong. He appeared before the court and stated that he wanted to know if he did anything from. He was booked for his deals with devices and services designed to "circumvent technological measures" according to the court. His two offenses fall under section 296ZB of the Copyright, Designs and Patents Act.
Thompson always held a brave tone in the Kodi Box case and pleaded not guilty. The events of the court made it one of the most important piracy related cases in recent history. In October 2017, proceedings were held at Teeside Crown Court with Sky TV claiming Thompson had cost them £200,000 in lost subscriptions. It was concluded that a custodial sentence was not called for, but a warning was served as a warning to others that others may not be as lucky.
However, according to the Proceeds of Crime Act people who make money from criminal activity in the UK can be forced to pay back their profits or can be confiscated by the state. However, it appears the money Thompson earned does not exist, and the accused did not have any assets that could be confiscated.
In what seems like an unlikely outcome, the gravity and importance of the case led to just a £1 and zero jail time in the Kodi Box case. Authorities have gotten very little out of the expensive case, but it should serve a fair warning to others who indulge in selling such pirate boxes in the UK.