Netgear and Huawei revealed their very first all-in-one WiFi routers with Alexa-support built in at the IFA consumer electronics show.
Huawei's AI cube comes with a 4G LTE hotspot and WiFi router built in.
Netgear has partnered with audio peripheral company Harman Kardon for bringing out its Orbi Voice device.
Amazon's Alexa devices are getting an upgrade from third-party manufacturers with Huawei and Netgear working on smart devices that do a lot more than your usual smart assistant devices. The two brands revealed their first products at the IFA consumer electronics.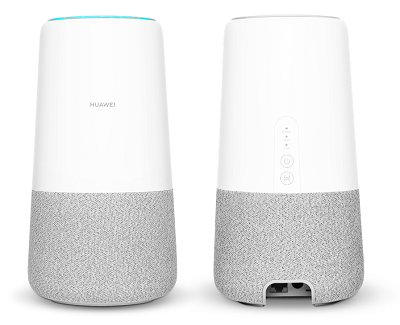 The all-in-one routers seek to do a lot more than what your standard smart speaker is capable of. The Huawei AI Cube offers a minimalistic design and looks similar to the Google Home. The Alexa smart speaker comes with a 4G LTE hotspot in case you do not have a wired LAN connection to share wirelessly. It also has a WiFi router built in to connect to your other devices. 4G connectivity allows you to take the AI Cube along with you, making it the only kind of smart speakers available right now.
Huawei is set to release the AI Cube in Europe by the end of 2018. The manufacturer did not reveal the pricing of the product. With the US preventing Chinese smartphones and other devices from being released in the country, it is unknown if the smart speaker will make it to the country.
Samsung-owned Harman Kardon has partnered with Netgear to bring out a unique wireless router with Alexa capabilities, the Orbi Voice. The mesh WiFi satellite device can connect with other Orbi devices and extend their range via an Orbi wireless base station. The Orbi base station and Orbi Voice will set you back by $430. If you already have an Orbi base station, you can purchase the smart speaker for $300 this fall.
The smart speakers market has been growing rapidly due to the addition of many unique features that make them more appealing. Market experts expecting 225 million units shipped by 2020. With the new all-in-one devices releasing, it may boost the popularity of smart speakers even more.
What do you think about the new all-in-one Alexa WiFi routers? Let us know in the comments below. Also, to get instant tech updates, follow TechNadu's Facebook page, and Twitter handle.