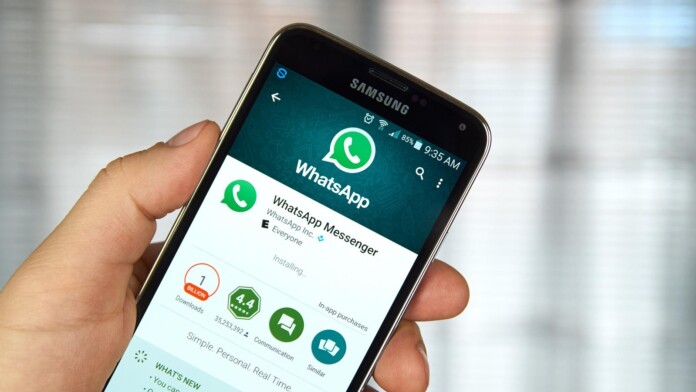 With the US mid-term elections just around the corner, social media companies including WhatsApp are taking measures to control the rampant spread of fake news on their respective platforms.
WhatsApp has been facing strict criticism over its inability to curb fake news, and the messaging app is now restricting message forwarding to multiple groups.
Users will be able to forward messages to only 20 chats at once with the previous limit being over 250.
With the recent criticism against social media platforms over the fake news, companies like including WhatsApp, Fakebook and Twitter are taking measures to curb the spread of misinformation. WhatsApp announced multiple features today that will hopefully prevent the spread of fake news on the social messaging platform.
The Facebook-owned messaging faced harsh criticism from the Indian government after multiple deaths were reported due to mob lynching instigated by WhatsApp forwards containing fake news. With users being able to send messages to multiple groups at one go, it becomes easy for fake news to be spread to groups.
With the latest update, users will not be able to forward a message to more than 20 chats at a time. The previous limit on the forwarding feature was over 250. The number of groups Indian users can forward messages to has been set to 5, due to the recent violence caused by fake news in the country.
A WhatsApp spokesperson revealed "We're horrified by the violence in India, and we've announced number of different product changes to help address these issues. It's a challenge which requires an action by civil society, government and tech companies."
The quick forward button beside media content like photos, videos, voice notes, and files will also be removed temporarily to test its impact against the spread of fake news. Recently, the platform began attaching warning messages on messages flagged as fake news, but WhatsApp did not find much success with the move. End-to-end encryption makes it difficult for the messaging platform to identify and block fake news and it remains to be seen if the social platforms will truly be able to curb the spread of misinformation.
What do you think WhatsApp should do to curb fake news? Let us know in the comments below. Also, to get instant tech updates, follow TechNadu's Facebook page, and Twitter handle.