WhatsApp launches a campaign in India with newspaper advertisements to teach communities about fake news.
The chat app is often used as a platform to instigate violence and fuel conflict by sharing fake news stories.
WhatsApp wants to teach individuals how to identify fake news messages and, hopefully, curb the violence.
A huge WhatsApp campaign started this week in India. The focus is to stop misuse of the platform to instigate violence. There are links between WhatsApp messages and occurrences of violence and even mob killings.
The problem in India developed into such a crisis that authorities demanded action. With over 200 million WhatsApp users in India, the company couldn't ignore the request. It can both affect its public image and it's vital that someone tries to counter the spreading problem.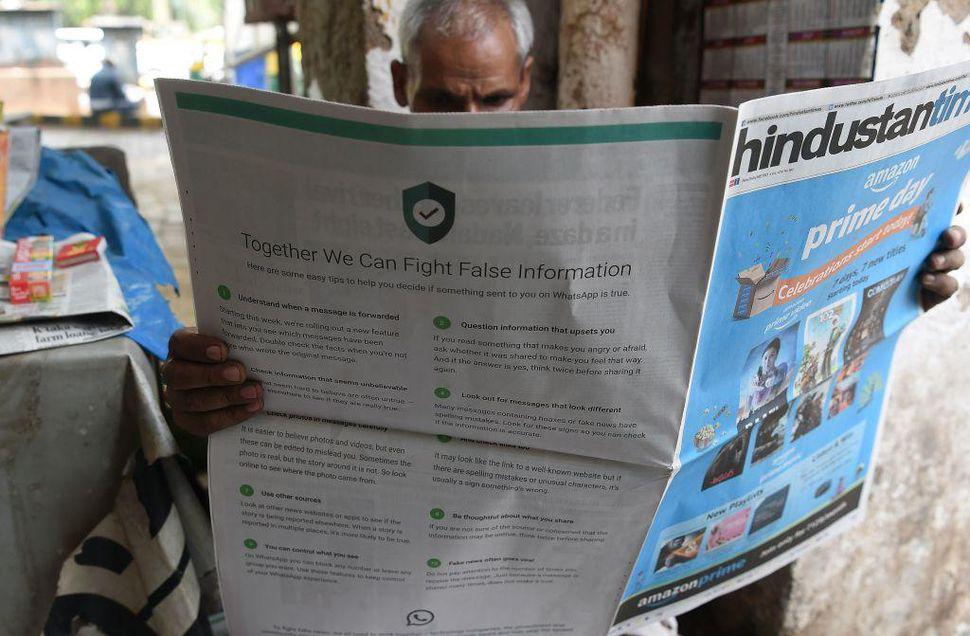 Unfortunately, it's not the first time this happens. There are rumors that individuals in conflict-ridden Myanmar used the same techniques via Facebook. Individuals who will benefit from unrest send out fake news or incendiary messages. WhatsApp seems to believe the solution lies in educating the masses so they realize not all news is true. People need to question upsetting stories and determine whether they are true before sharing them.
Therefore, to reach the masses, the company placed ads in various prominent newspapers. To really make an impact, the company must reach a large percentage of the population. According to reports, there will be more ads in local newspapers soon. The campaign focuses on teaching the community not to be victims of this technique of instigating unrest in countries. These ads give warnings but also list actionable steps WhatsApp users can take to counter the flow of the stories. They can also determine the validity of news and whether a message has been forwarded often. This is often a sign of fake news.
Now the hope is that it will eventually turn the tide. Furthermore, the brand also plans features such as labels that identify forwarded messages.
More details to follow. Let us know your comments below. Also, to get instant tech updates, follow TechNadu's Facebook page, and Twitter handle.