Accidents do happen!!But a wrong message to a wrong person especially in Whatsapp. Oh god, Are you ready to face the embarrassment? Here are the new features in whatsapp beta that had surface today. Recall or Edit the messages happen to be in the testing face which was reported by XDA Developers.
Discovered in WhatsApp's public beta, being able to recall and edit messages are not features that can be turned on — they are disabled by default, so they might not be ready for prime time.
Even so, you can theoretically tap a message to then recall it, while you can edit a message through the overflow menu.
It is unknown whether you have a certain amount of time to call back a message, but it will be nice to have these features for those prone to typos or for those times when you send a message to the wrong person.
The features were spotted by WABetaInfo, and screenshots shared on the Twitter show how messages can be deleted -- or "recalled" in WhatsApp's nomenclature -- and a new Edit option appears in the settings menu.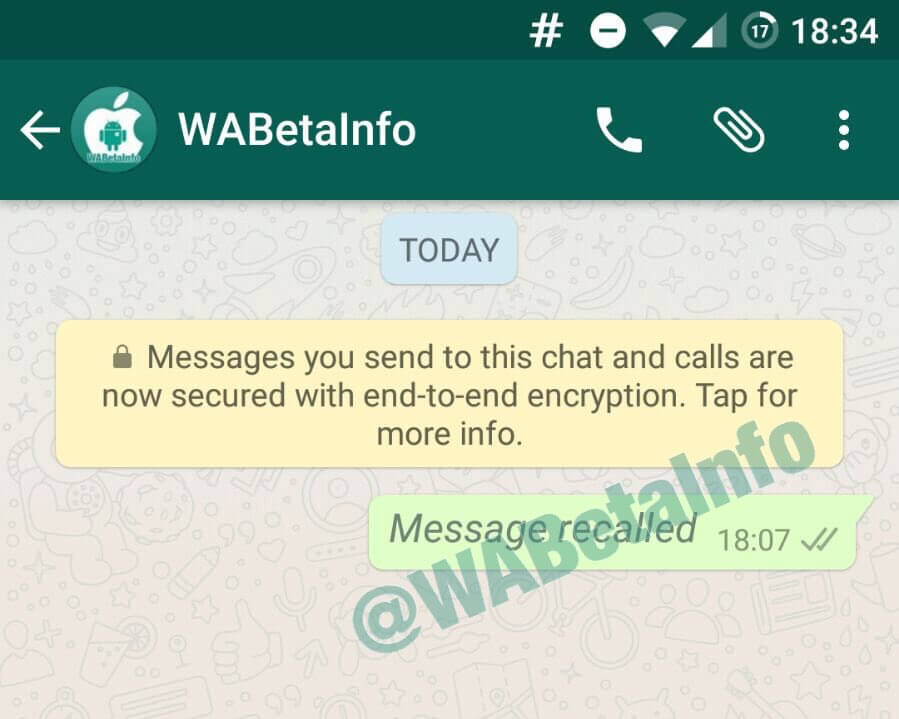 With no official word from WhatsApp or Facebook, it's hard to tell when the features might roll out, but with a server-side change being all that's needed, it would not take a great deal of preparation.
As Mentioned by WABetainfo you can even delete a status in Whatsapp Beta Android Version.