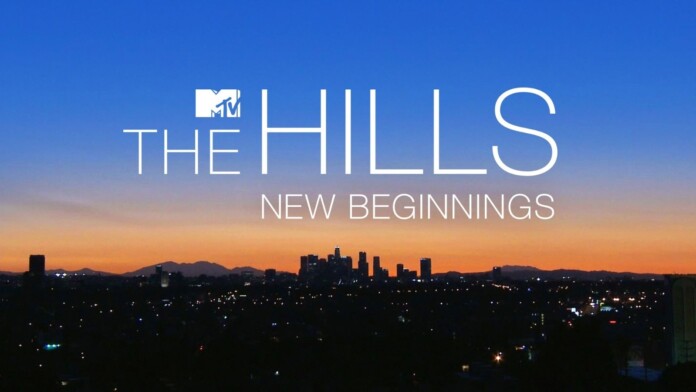 Back in the day, The Hills was making waves as a reality TV series that focused on the lives of several young women from Los Angeles. Nowadays, the show is getting revived into The Hills: New Beginnings which will feature the same cast so we can see what has become of their lives years after the original show ended.
Not only will the original cast members reunite, but we'll also see their children, friends, and how their lives have changed after the show that ran between 2006 and 2010. So, if you're wondering what Heidi Montag, Spencer Pratt, Stephanie Pratt, Audrina Patridge, Whitney Port, Jason Wahler, Frankie Delgado, Brody Jenner, and others are up to, this is the perfect way to get up to date. A few of the big names that were part of the original show, namely Kristin Cavallari, Lauren Conrad, and Lo Bosworth, will not be returning.
https://twitter.com/thehills/status/1130888632322187266
The new series will begin on June 24th so make sure to tune in on MTV on Mondays so you can keep up with this new, grown-up, team of reality TV stars.
How to Watch The Hills: New Beginnings Online?
Nowadays, we get to enjoy watching TV online quite easily and this comes with a lot of freedom that we wouldn't have otherwise. While it's great that we get to watch anywhere, it's not so great that as soon as we go abroad we no longer get to enjoy the subscriptions we pay for. As annoying as this is, this happens due to geoblocks imposed by the licensing deals in place. Sites know your location by looking at your IP address, however, and those are super easy to change. Under these circumstances, we suggest you subscribe to a VPN service to bypass the blockade entirely. Here's what you need to do.
First, you have to make sure you know which VPN works for you. We've reviewed dozens of these tools over the years and found that ExpressVPN is easily one of the best we've encountered. So start by visiting ExpressVPN's website and subscribing to the service by following the steps the site takes you through.
Then, you need to download and install the app. Next, you should launch the tool and log into your account.
Once these steps are done, you can look for a US-based server to connect to. ExpressVPN has dozens of those, so you're more than covered.
As soon as the connection is established, you can load the live TV platform you chose to watch The Hills: New Beginnings on, such as fuboTV. Tune in to MTV and enjoy the show!
Can You Watch The Hills: New Beginnings on MTV?
Yes! You can. Watching live TV straight on MTV's website is completely possible, but you need to sign in with credentials from your TV provider, whether that's a cable company or a live TV platform.
How to Watch The Hills: New Beginnings Without Cable?
Over the past few years, as we've all started using the Internet for more and more things, it has become somewhat natural to also watch TV online, which is great. These live TV platforms that were born to meet this need are far cheaper than cable TV is and you get to enjoy TV without getting tied to any platform for more than you think necessary since there's no contract involved. Plus, you can watch TV even if you're on the bus or at work because you simply need a compatible device and an Internet connection. Let's see what options lay ahead of you.
fuboTV – Topping the list, we have fuboTV, which is a great platform, especially for those who love sports, although they have worked quite a bit on expanding the entertainment section. In fact, they've worked hard enough that MTV landed in the main bundle – fubo. If you want more content, you can always add channel packs and plenty of premium networks.
SlingTV – Next, we have Sling TV which is a great option for those who love to customize their subscriptions to the max. There are three main bundles here – Orange, Blue, and Orange + Blue – but you can add loads of extra packs of channels and premium networks. In fact, MTV isn't in any of the main bundles, but you can find it in the Comedy Pack, which is an extra $5 per month, alongside MTV 2, TV Land, Logo, and more.
Philo – We also have Philo on the list, which is a great single-bundle platform that is pretty bare-bones – there are no channel packs to add, no premium networks, or even add-ons. Basically, this bundle featuring 58 channels is all you get and, lucky for you, MTV is featured in there.
DirecTV Now – We also have DirecTV Now on the list, which is a great platform that has seven bundles nowadays. Two of them, namely Plus and Max, were added earlier this year, while the other five – Entertainment, Choice, Xtra, Ultimate, and Optimo Mas – were simply renamed and given a price that's double than it used to be. Luckily, MTV is part of all seven bundles so you can choose the one you like best, whether for the channel combo or the price. You can still add a couple of packs featuring Spanish channels, three international packs, and several premium networks.
Can You Binge on Older The Hills Episodes?
You sure can. You can find all six seasons of The Hill straight on MTV's platform. In fact, you can watch most of the episodes without even logging into an account, but some of them do require you set up an account by using your TV provider credentials.
There's also the option to purchase the episodes or seasons you care for from a wide range of platforms such as YouTube, Google Play, Amazon Prime, iTunes, Microsoft Store, and Vudu. Make sure to check all links in case any of these platforms offers a better price.
We can't wait to hear back from you about whether or not you're excited about the return of The Hill to MTV after nearly a decade, so drop us a note in the comments section below the article. Share the article online so others can find out about this too and follow TechNadu on Facebook and Twitter.