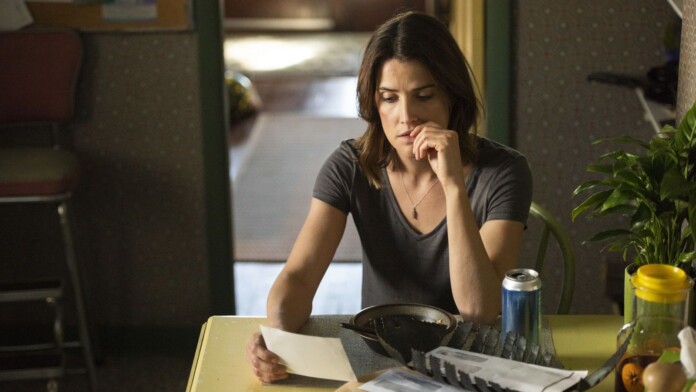 It's always interesting to start watching a new TV show because you don't know exactly what to expect, and whether or not you're going to like it at all. With Stumptown, it really looks like there's nothing that could go wrong about this show because it has action, and it has a little bit of mystery and some crime-fighting, so what's not to love? We are planning to watch online and we hope to find the best option for you to watch in the same manner.
Stumptown is only just premiering, so we are going to see how things go from here. It is based on the comic book series that carries the same name and it was created by Greg Rucka, Matthew Southworth, and Justin Greenwood. The whole action takes place in Portland, Oregon, and it follows Dex, who's a military vet who struggles as she tries to take care of her younger brother.
She's got this. An all-new #Stumptown starts NOW! RT if you're watching. pic.twitter.com/vUgjsFvLYd

— Stumptown (@StumptownABC) October 10, 2019
Cobie Smulders is the one who takes on the main role, but you will also notice Jake Johnson, Camryn Manheim, and Michael Ealy. You will know Smulders from series like How I Met Your Mother and Agents of Shield, but also blockbusters like The Avengers movies.
When and Where to Watch Stumptown?
Stumptown started airing on September 25th, and you will get to watch every new episode on Wednesdays at 10 PM on ABC. This is great news because it means that you won't have a hard time finding a live TV platform that will enable you to watch ABC.
Can I Live Stream Stumptown?
We all use the internet to watch a lot of content, so it's the natural next step to also enjoy TV online. In order to watch Stumptown on ABC, we advise you to check out a platform such as Hulu's live TV service. There is a single bundle of channels available on Hulu, but you can watch the show quite easily. Start your 7-Day free trial on Hulu TV today!
On top of the main bundle, you can add a couple of channel packs to your subscription on Hulu, as well as various premium networks. Your live TV subscription will also so get you access to the video-on-demand library that Hulu has at its disposal, which means you get to watch a lot of shows. The Hulu app works on Android and iOS phones and tablets, Fire TV, Apple TV, Roku, Xbox, Chromecast, Samsung Smart TVs, and browsers. (Note: Hulu is a great platform that will enable you to watch a lot of content, but when you travel outside of the United States you're going to need a VPN to help you bypass the geo blockade that the service is under. Click here to learn how you can do this.)
Here's what you need to do to sign up for Hulu TV and enjoy your 7-Day free trial.
The first thing you have to do is to visit the live TV Hulu website and start setting up your account by pressing the "Start free trial" button that you will find on the page.
Then, you will be taken to a page where you have to provide your email address and password. Additionally, you will also need to hand out your name, address, birthday, and other personal information.
You now have to start setting up your account by choosing the Live TV plan and choosing any extra channel packs that you may want to enjoy, as well as premium networks.
The last step involves providing your card details so you can set up the billing side of the account, and you can start your trial period. You won't get billed until the trial is over so you don't have to worry about paying anything as you start.
Other Ways to Watch Stumptown
PlayStation Vue – If you're looking for a great way to watch Stumptown on ABC, then PlayStation Vue is one of the best options because ABC is part of all four bundles that are available on the service. We are talking about Access, Core, Elite, and Ultra, and since ABC is part of all of them, you get to pick the one that has the right channel combination for you or the right price for your monthly budget. On PlayStation Vue, all subscribers get to record up to 500 programs to the Cloud and watch content on up to five devices at the same time.
YouTube TV – We also have YouTube TV on the list, and it's a great service that features a single bundle of channels. All subscribers get to enjoy unlimited Cloud DVR storage space on this platform, and watching content on up to three devices at the same time. As mentioned, there is a single bundle of channels and ABC is part of the deal, so you don't have to worry about this particular issue. There are no extra channel packs to add on YouTube TV, but you can enjoy watching some premium networks.
How Can I Watch Stumptown Outside of the United States?
When traveling outside of the United States, you will quickly figure out that the platform is enabled not to allow you to watch content when outside of the US. This happens due to licensing deals that this service is having in place, and they are perfectly common, even though they are quite annoying. So whenever you are outside of the United States you will not be able to watch your favorite shows, because you will not be able to even access the platforms. This problem can be fixed somewhat easily with the help of a VPN, which can change your IP address so you appear to be in the United States. On TechNadu, we only recommend the very best so we will direct you towards ExpressVPN, which has over 5000 servers across the world and dozens of them in the United State.
Here's what you need to do to start using ExpressVPN to watch Hulu outside of the United States.
You have to visit the ExpressVPN website so you can subscribe to the service (49% OFF). The whole process only takes a couple of minutes and you should then be able to start your subscription. Talking of which, ExpressVPN offers a 30-day money-back guarantee so you can request a refund if you don't want to use the service anymore.
Then you have to download the app that was created for your device and to install it. When the process is complete, go ahead and launch the tool and log in to your new account.
It's now time to choose a server that's located in the United States.
When the process is complete, you can go ahead and load Hulu so you can start watching Stumptown on ABC.
Can I Watch Stumptown on the ABC Website?
ABC is a channel that carries a live stream on its website, so you can watch the show through their site. You will need to log in to an account if you want to do this, because the service needs to know that you are paying for a subscription that includes ABC. Therefore, you will need the login details from your TV provider, whether we are talking about a live TV service or cable company.
ABC also has the ABC Go app, which will enable you to watch a lot of content on the go. (Note: Both the ABC website and the app or geo-blocked so you're going to need a VPN if you want to access the content when traveling outside of the United States. Click here to learn how you can do this.)
Can I Watch Stumptown With a TV Antenna?
ABC one of the few channels that still broadcast over-the-air so you can use an antenna to enjoy the content. TV antennas are super popular with cord-cutters because they enable people to only pay a small amount for the device, and then to watch a couple of dozen networks for free.
Before you purchase any devices, we advise you to check a site such as NoCable, where you can find out more about the channels that broadcast over-the-air in your specific location. Not only that, but you will also find out more about how far the broadcast stations are so you can figure out what range you need your device to have before buying one. We've already given you a bunch of suggestions, which are all great devices, but you can also do your own research if you want more options.
Can I Binge-Watch Stumptown?
The most recent episodes of Stumptown are available to watch on the ABC website. You will need, however, to log into an account with the help of credentials from your TV provider if you want to watch them. You can also check Hulu's video-on-demand library for the Stumptown episodes.
Can I Purchase Episodes From Stumptown?
Yes, there is something that you can already do because Stumptown's episodes are available to purchase from platforms like Google Play, iTunes, Microsoft Store, Amazon Prime, and Vudu. You should always check all the links from all the platforms in case either of them has an active deal and you may be able to save some money.
We would love to hear back from you so you can tell us how your liking Stumptown so far, and which platform you chose to watch the show on. Share the article online with friends and family so they can find a better way to watch it all, and follow TechNadu on Facebook and Twitter for more tech news, guides, reviews, and interviews.