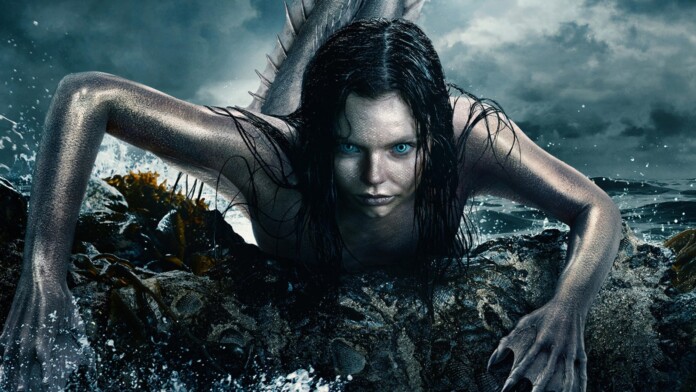 There is a third season of Siren heading over for Freeform this month, and we are eager to watch the new episodes and see where the story goes. We're going to watch Siren online, and you should be joining us so we can figure out together what's the best way to do it.
Siren is a TV drama series that premiered in March 2018, and it has been growing in popularity ever since. The show follows the events in a coastal town that is rich in legends about mermaids. Once one siren actually appears on land in search of her sister, willing to do anything to save her, things start to get interesting. Even better, things have remained interesting over the years as the story progressed.
The cast of Siren includes Alex Roe, Eline Powell, Ian Verdun, Tiffany Lonsdale, and many others.
When and Where to Watch Siren?
The third season of Siren will be returning to Freeform on April 2nd, 2020. You'll get to watch new episodes at 9 PM. It is unclear exactly how many episodes the third season will have, considering the first season had ten episodes, while the second season had sixteen.
How Can I Live Stream Siren?
In today's world, we enjoy having access to our favorite content as fast as possible, and that includes when watching TV. Thankfully, there are lots of live TV platforms that were created to aid us in this endeavor, and that we get to enjoy each day in and day out. With Freeform broadcasting Siren, you can enjoy it through a series of live TV platforms, including Hulu, which is one of the best options on the market. Start your 7-day free trial of Hulu now!
Beyond the main bundle, there are also a couple of channel packs that you can add to your subscription, as well as several premium networks. One of the best parts about Hulu, however, is the fact that once you subscribe to the Live TV service, you also get access to everything available on-demand. Hulu also works on pretty much any device you have at home, whether we're talking about iOS and Android phones and tablets, Apple TV, Android TV, Fire TV, Chromecast, Roku, PlayStation 4, Xbox One, or others. (Note: Hulu is a service that only works in the United States, so if you're going to travel abroad, you will need a VPN. You can click here to get all the details on how you can make this possible.)
Here's how you can start your Hulu free trial:
The first thing to do is to visit Hulu's Live TV web page in order to start setting up an account. That's easy to do once you click on the "Sign Up Now" button. You will be required to provide various personal details, including your name and email address.
Then, you get to build up your subscription by adding any channel packs and premium networks you love, as well as add-ons to expand the cloud DVR storage space or the number of devices you can watch content simultaneously on.
Finally, they need your billing information so they can charge you if you decide to keep the subscription once the free trial is complete.
Other Ways to Watch Siren Online
Sling TV – Our list also includes Sling TV, and this is a really cool platform that has loads of customization options available. There are three bundles to start with, but Freeform is present in two of them, namely Orange and Orange + Blue. When choosing your bundle, you need to be aware of everything that comes with it besides the price and the channel combination. More specifically, you need to know that Orange subscribers can only watch content on one device at a time, while Orange + Blue subscribers can watch four simultaneous streams. Get $10 off (first month only) on Sling TV Now! There are also plenty of channel packs that you can get here, as well as various premium networks.
YouTube TV – We also have the option of YouTube TV, which is a great single-bundle service. There are dozens of networks available here, including Freeform, and there are sadly no extra channel packs to speak of. There are, however, plenty of premium networks you can check out. One really cool thing about YouTube TV is that all subscribers have access to unlimited cloud DVR storage space and three simultaneous streams.
How Can I Watch Siren When Traveling Outside of the United States?
Live TV platforms and streaming services are great to have, as they enable us to move freely and continue accessing the content we love. The one big downside we can see to all of them is that they are geo-blocked. It means that when you try to access the platforms while traveling outside of the United States, for most of them you will not be able to even visit their website. This happens because all these services need to respect the contracts they signed with the networks, which clearly states they can only stream content within the borders of the United States.
The problem can be fixed by changing your IP address, so the site believes you are in the United States rather than anywhere else. For this, you will need a VPN. If you really don't know which tool to use, we can always recommend ExpressVPN. This is one of the best on the market, featuring thousands of servers all over the world, and some great privacy features to help protect your identity and your connection.
Here's how you can use ExpressVPN to watch Siren:
You have to start by subscribing to ExpressVPN (49% OFF), which will only take a few minutes to complete. Setting up an account is easy to do, and it will allow you to use the tool anytime you need it. Before you sign up for the service, you need to be aware that ExpressVPN has a 30-day money-back guarantee policy, so it's always possible to ask for a refund if you have any issues whatsoever.
Then, you need to download the app that was created for your device and to install it. Follow up by launching the tool and logging into your account.
You now need to look for a server from the United States and to connect to it.
The app will inform you when the connection has been established, and you can move forward and load Hulu so you can start watching Siren.
Can I Watch Siren on the Network's Website?
Watching Siren on the Freeform website is something that you can do rather easily, taking into consideration the fact that there is a live stream available. To access this live stream, you will need to log-in to an account, which you can do by using the credentials from your TV provider. The TV provider in question can be a live TV service or a cable company for those who haven't cut the cord just yet. (Note: The Freeform live stream is geo-blocked, so if you're going to access it from abroad, you need to be aware that you will need a VPN. You can click here to get all the details you need.)
Can I Binge-Watch Siren?
If you want to catch up with the Siren seasons that have aired so far, you can do that easily by checking out the Freeform website. There, you will find multiple episodes you can watch. Furthermore, you will also find all the seasons on the Hulu on-demand platform, and new episodes will get added weekly.
Can I Purchase Siren Episodes?
If you want to buy episodes or entire seasons of Siren, you can also do that by visiting platforms like Google Play, YouTube, iTunes, or Amazon Prime. Make sure you check all of these services before making a decision, just in case any of them have discounts you may want to take advantage of.