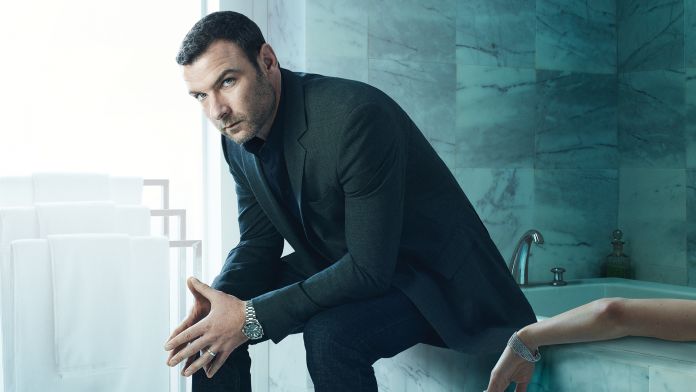 Some shows are obviously meant to survive for a very long time and Ray Donovan is one of those series that will continue on for many years. The show is returning for another season this and we will help everyone to watch it online.
Ray Donovan is a crime-drama series that features Liev Schreiber. Schreiber plays Donovan who starts out working for a powerful law firm that represents the very rich and very famous. Ray is a crime cleaner, better known as the fixer, who arranges bribes and payouts along with other illegal activities to make sure his clients are not in trouble.
Where does #RayDonovan go from here?

Season 7 premieres November 17 on #Showtime. #TCA19 pic.twitter.com/0oSdONusRC

— Ray Donovan on Showtime (@SHO_RayDonovan) August 2, 2019
Following the season 6 finale, the Ray Donovan show will be adding new cast members, including Josh Hamilton from 13 Reasons Why, Kerry Condon from Better Call Saul, and Louisa Krause from The Girlfriend Experience. The three new cast members play roles that will certainly bring some new flavor to raise business.
When and Where to Watch Ray Donovan?
The 7th season of Ray Donovan will premiere on November 17th, 2019, so we have a bit more waiting to do before we can enjoy the madness. Since the first six seasons had featured 12 episodes, we expect for the seventh one to also have a dozen episodes. This means that we will likely see the finale sometime in February.
How Can I Live Stream Ray Donovan?
You will be able to watch Ray Donovan on Showtime's streaming platforms if you're going to pay your subscription you can do that either directly to Showtime, or you can add Showtime from your streaming service, or cable contract. You can start your 7-Day free trial anytime you want.
You should know that on Showtime, all content is added the second it starts broadcasting on TVs so you will be able to watch the new episodes at the same time as everyone else. Showtime Anytime is available if you have a Showtime subscription through a TV provider, while the Showtime streaming service app works if you sign up directly.
The Showtime app works pretty much on any devices you may have in your home, including Amazon fireTV, Android TV, Apple TV, Chromecast, LG, Roku, Samsung, Xbox One, iOS phones and tablets, Android phones and tablets, Amazon Fire tablets, and browsers. (Note: Showtime is only available in the United States, so when you're traveling abroad, you're going to have to use a VPN if you want to watch anything. Click here to learn how to do this.)
Here is how you can create an account and start your 7-day free trial on Showtime in the United States:
The first thing you need to do is to visit the showtime page and tap start your free trial button on the main page.
You can then create a new account by filling in your email address and creating a strong password.
You are there required to provide your payment information by either filling in your credit card details or your PayPal credentials. Also, they require your billing address and you should also choose how you want to pay – either $10.99 per month or $109.90 per year. You can also use gift cards or promo codes if you have those.
Other ways to subscribe to Showtime:
Amazon Prime – If you have a subscription to Amazon Prime you can also add Showtime so you can only pay a monthly bill instead of multiples. The subscription price is the same as if you'd go directly to Showtime, which is $10.99 per month. Start your 30-day trial!
fuboTV – The next one on our list is fuboTV, which is a great platform with a single bundle. Start your 7-day free trial now! You can add Showtime here for the same $10.99 per month.
YouTube TV – We will also mention YouTube TV which is a great platform with a single bundle of channels. Showtime is also available here for subscribers and it will only cost you $7 per month.
What Can I Do to Watch Ray Donovan When I'm Outside of the United States?
Live TV platforms and streaming services have to respect licensing deals, and this includes Showtime's own platforms, Amazon Prime, fuboTV, YouTube TV or Sling TV. What this means is that whenever you travel outside of the United States you will no longer have access to the platforms, even if you're paying for them. So if you travel outside of the United States you're going to have to get creative by using a VPN to change your IP address so you appear to be in the United States. We can recommend you go with ExpressVPN, which is one of the best tools on the market with thousands of servers all over the world, dozens of them in the United States, and really great security and privacy features.
Is what you need to do to bypass the job locate and enjoy Ray Donovan even when you travel outside of the US:
The first thing you have to do is to subscribe to ExpressVPN (49% OFF). In order to do this, you have to visit the ExpressVPN website and follow the instructions to start up an account. Keep in mind that you get a 30-day money-back guarantee so you can ask for a refund anytime if you don't enjoy the service.
Then you have to download the app that was created for the device and install it. Once this process is done you can launch the tool and log into your account.
You don't have to pick a server that is located within the United States and you will have a couple of dozens of options in front of you.
When the connection is established you can load the Showtime platform, find yourself some Ray Donovan episodes to watch.
Can I Watch Ray Donovan on Showtime's website?
Yes, that is something that you will be able to do but you will need to log in to an account to do it. Showtime Anytime is available for people with a cable subscription, but you can also use Showtime's streaming service with live TV platforms or by subscribing directly to the service.
Can I Binge-Watch Ray Donovan?
You will find all the Ray Donovan seasons available on Showtime so you can binge-watch them whenever you feel like it. Make sure to sign in to your account and you will also get to the episodes that get added when they are on TV.
Can I Purchase Ray Donovan Episodes?
You can buy either individual episodes or full seasons of Ray Donovan from platforms like Google Play, YouTube, iTunes, Microsoft Store, Amazon Prime, and Vudu. Make sure to check them all out before you buy anything as they may have a better deal for you, depending on when you're making the purchase and exactly what you're looking for.
We would love to hear back from you, so please tell us which platform you chose to watch Ray Donovan through. You will find the comments section below the article, so please write to us there. Share the article with friends and family and follow TechNadu on Facebook and Twitter for more tech news, guides, reviews, and interviews.