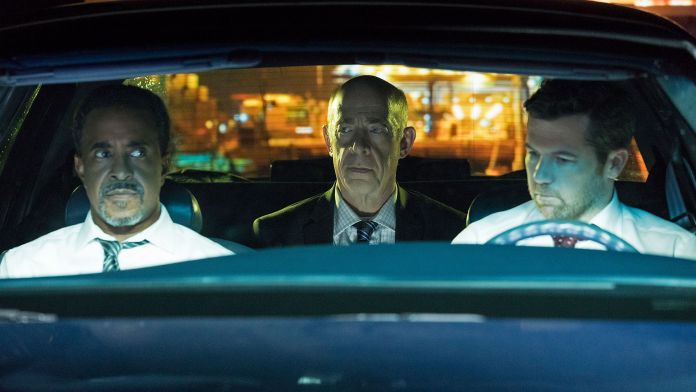 Police shows are usually pretty serious, but No Activity is anything but that. We are going to watch No Activity online, and we invite you to find the time to do the same as well.
No Activity is a show that is actually another station of the same-named Australian TV series. The list of executive producers includes Will Ferrell, Adam McKay, Patrick Brammall, and others. In fact, Will Ferrell even plays a role in the series.
Get an exclusive first look at #NoActivity Season 3 at @nycomedyfest on Nov. 10th at @Carolinesonbway, plus a LIVE Q&A with the cast! Free tickets at https://t.co/UNSlC6J3Io. @funnyordie #amysedaris @PatrickBrammall #sunitamani #TrentODonnell

— CBS All Access (@CBSAllAccess) October 30, 2019
The show has received mixed reactions from critics, but fans seem to love the show, or else it wouldn't have gotten a third season out of CBS All Access.
When and Where to Watch No Activity?
No Activity is a great show that is streamed over by CBS All Access. It is one of the few shows exclusive to the platform, and it's a pretty successful one. The new season airs on November 21st, 2019, and it remains to be seen whether or not it will follow the release path of the first season, which was an episode a week, or whether or not they will dump the whole season at once as they did with the second season.
How Can I Live Stream CBS All Access?
Well, you're going to need to have a CBS All Access account if you want to watch No Activity. In order to do this, you will need to set up an account, which will be quite easy to do. CBS All Access offers two subscription models, which are Limited Commercials, and Commercial Free. The Limited Commercials plan costs $5.99 per month or $59.99 for a year, while the Commercial Free one costs $9.99 per month or $99.99 for the full year. There is a CBS All Access app for pretty much any device, including Apple TV, Android TV, Fire TV, Chromecast, Samsung Smart TVs, Roku, PlayStation 4, Xbox One, as well as iOS and Android phones and tablets. Start your 7-day free trial on CBS All Access today!
CBS All Access is a platform that only works in the United States, so if you're going to watch the show when traveling outside of the country, you're going to need to use a VPN. Click here to learn what you have to do.
Here's how you can set up your CBS All Access account and start your 7-day free trial:
The first thing that you have to do is to make sure you visit the CBS All Access website and tap the "Try it free" button that you will find on the page. As soon as you click on that button, you will get redirected to a page where you can choose whether you're going for the Limited Commercials plan or the Commercial Free one.
Then, you will be required to fill in data about yourself, such as your name and address, as well as payment details. They won't charge you anything until the 7-day free trial is completed, but you need to provide information either way.
Finally, you have to tap the "Start CBS All Access" button, and you are good to go in watching No Activity.
How Can I Watch No Activity Outside of the United States?
When it comes to watching content outside of the United States, you need to be aware that live TV platforms and streaming services alike are not allowed to broadcast content outside of the country's borders. This happens due to licensing deals that are in place, and they are perfectly normal, even though it will be annoying for users. Therefore, if you want to watch CBS All Access from any corner of the world, you're going to need to change your IP address so that you appear to be in the United States. The situation is quite easy to deal with if you have a VPN. These tools can change your IP address in just a few seconds and solve the whole problem for you. We can recommend you go with ExpressVPN, which is one of the best tools on the market today.
Here's how you can use ExpressVPN to unblock CBS All Access so you can watch No Activity anywhere you go:
The first thing you have to do is to visit the ExpressVPN website (49% OFF), so you can create an account. The whole process will only take you a few minutes, and you will be good to enjoy any content when traveling. You should know that ExpressVPN offers a 30-day money-back guarantee so you can ask for a refund if the service is not something you need after all.
Then, you have to go ahead and download the app that was created for your device before installing it. Launch the tool and log into your account.
Find a server that is located in the United States and connect to it.
When the connection is established, you can load CBS All Access to start watching No Activity.
Can I Watch No Activity on the CBS Website?
Unfortunately, you can't watch CBS All Access episodes or even full shows on the CBS website. While the website will show you the episodes and you can browse through them, you can't actually watch them unless you have a CBS All Access account.
Can I Binge-Watch No Activity?
Of course, you can do that, but it's going to have to be on the CBS All Access website because there is no other platform that carries the show. Therefore, you will need to create an account and start watching the show there.
Can I Purchase Episodes From No Activity?
Yes, that is something that you will are able to do if you visit platforms such as Google Play, YouTube, iTunes, Microsoft Store, Amazon Prime, and Vudu. Once you do this, you can watch the show anytime you want, even on the go. Make sure to check all the links available in case either of these platforms has better deals available for you, so you can save some money.
Please drop us a note in the comment section below the article and tell us what you think about the show and how you're going to watch it. Share the article online with friends and family, and follow TechNadu on Facebook and Twitter for more tech news, guides, reviews, and interviews.