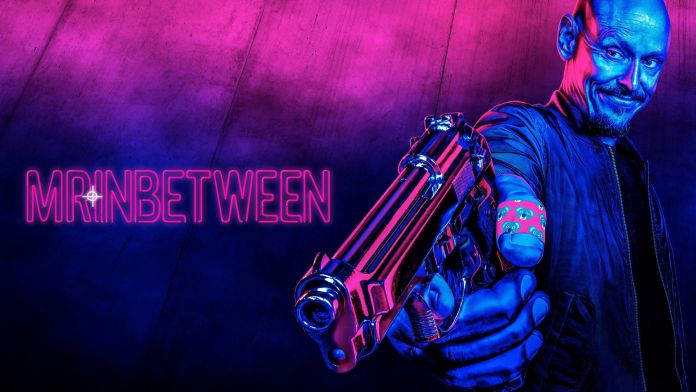 If you're a fan of black comedy-dramas, then Mr. Inbetween is the right choice for you. The second season of the show is heading to FX this fall, so we will help you learn how to watch online.
Mr. Inbetween is actually an Australian show that premiered back in September 2018. Originally commissioned for FX Australia, it first launched in the United States. Now, as the second season approaches, it will follow in the same steps with the show premiering in the United States before going for Australia.
never take work home with you. mr inbetween returns to fx on sept 12. pic.twitter.com/RjeFeRPjAB

— FXNetworks (@FXNetworks) August 30, 2019
The show follows Ray Shoesmith, who is a hitman trying to do his job, as well as maintain his friendships and keep up with his parental responsibilities. Scott Ryan plays Ray Shoesmith and you will know him from the film The Magician. In fact, the 2005 feature film called The Magician is actually what inspired Mr. Inbetween. Since Scott Ryan is the one who wrote both of those, then it all makes sense.
When and Where to Watch Mr. Inbetween?
The new season of Mr. Inbetween will start on September 12th on FX. Considering the nature of the show it will run in the evening, so clear up your schedule.
How Can I Stream Mr. Inbetween?
One of the easiest ways to watch Mr. Inbetween is with a live TV platform, such as fuboTV. You can sign up for a 7-Day Trial on fuboTV and get things going. FX is a channel that is part of several platforms including fuboTV, where it is located in the main bundle. Even though fuboTV was originally created for sports lovers, there are plenty of entertainment options for those who seek them.
The subscription gives access to about a hundred channels, with the possibility to stream on two devices at the same time. It is possible to customize your plan by adding extra channel packs or premium networks. FuboTV was created for multiple devices including Amazon Fire TV, Android phones and tablets, Android, Google Chromecast, iOS phones and tablets, Samsung Smart TVs, and Roku. (Note: fuboTV and all the other platforms only work in the United States, so if you have to travel abroad you're going to need to use a VPN to bypass the blockade. Click here to learn how to do this.)
Here is how you can sign up for fuboTV's 7-Day Free Trial quite easily.
Start by visiting fuboTV's website and tapping on the button that says "Start Free Trial".
Then, you need to sign in to an account by using your email address and creating a strong password. Social login buttons are also available for fuboTV from Google and Facebook.
You then have to choose the plan that you want. FuboTV Standard is the plain bundle, while Family, Family Deluxe, and Premium offer extra packs and premium networks at discount prices.
When you chose fubo Standard you can get features including Cloud DVR Plus, which gives you 500 hours of Cloud DVR storage space.
Once you are done with your plan, you can complete the process and move on to provide your cards details. You can now watch Mr. Inbetween and many other shows on fuboTV.
Are There Services to Help You Watch Mr. Inbetween?
Sling TV – We have Sling TV, the great service that brings you access to three bundles. FX is only present in two of them, namely Blue, and Orange + Blue. Start your Sling TV subscription now and get 40% off for the first month.
YouTube TV – We continue with YouTube TV, which is a single bundle platform coming from the Mountain View Internet giant. The platform provides all subscribers with access to unlimited Cloud DVR storage space, which is absolutely great news.
What Do I Need to Do to Watch Mr. Inbetween When Outside of the United States?
Admittedly, Mr. Inbetween is a great show and we completely understand why you want to watch it anywhere you go. The problem is that platforms like fuboTV, Sling TV or YouTube TV are all geographically blocked, so you don't get to watch your shows when you are outside of the United States. If you ever find yourself in this situation, you should use a VPN to change your IP address and trick the site into believing you are still in the United States. We only recommend ExpressVPN because it's one of the best on the market and you should check it out.
Here's what you need to do to bypass geo-restrictions and enjoy Mr. Inbetween outside of the US.
You should start by subscribing to ExpressVPN (49% OFF), which is a great service with thousands of servers across the world and dozens of them in the United States. You can enjoy the 30-day money-back guarantee on ExpressVPN, so you can always ask for a refund if you don't enjoy the service.
You then need to download the app that was created for your device and to install it. Then you can move forward, launch the app, and log into your account.
It's time to pick a server that is located in the United States and to connect to it. The whole process only takes a few seconds.
As soon as the process is complete, open fuboTV's website and go on to watch Mr. Inbetween.
Can I Watch Mr. Inbetween on the FX Website?
Mr. Inbetween is an FX show, so you will be able to watch the new episodes on the FX website. The site, which caters to FX, FXX, and FXM, features a live stream for them all. You will need, however, to sign up with credentials from your TV provider to watch anything.
It is also possible to watch the show live through the FX Now app, along with loads of other content. The app works on Roku, Apple TV, Amazon Fire TV, Android, iOS, Xbox One, and Chromecast. (Note: Both the site and the app are blocked and only available in the United States. If you happen to travel abroad you're going to need a VPN to make it work. Click here to learn more on how to do this.)
Can I Binge-Watch Mr. Inbetween?
It is quite easy to find episodes of Mr. Inbetween so you can watch the show wherever you may be. You will find the episodes on the FX website. If you want to mix up live TV with streaming, you will find Mr. Inbetween episodes on fuboTV, so you can stream them there, too. Another option for you is Hulu if you have a subscription to the service because the first season is also available there.
Can I Purchase Episodes From Mr. Inbetween?
That is something that you can definitely do by visiting platforms like Google Play, YouTube, iTunes, Microsoft Store, Vudu, or Amazon Prime, as they all feature the show. You should check all the links before making any purchase, because they may have better deals available for you depending on what episode you're looking for.
Drop us a note in the comment section below and tell us all about your love for Mr. Inbetween and how you're planning to watch the show. Share the article with friends and family and follow TechNadu on Facebook and Twitter for more tech news, guides, reviews, and interviews.