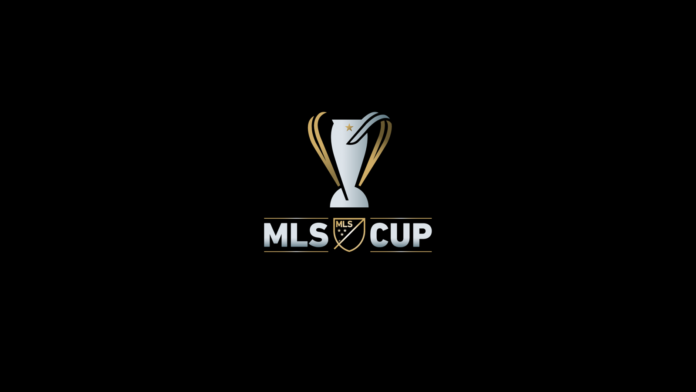 The MLS Cup 2019 is drawing near, as it is scheduled for early November, bringing this year's championship to a close.
This MLS Cup will be the 24th edition for the championship, which hasn't been around for a very long time, since it was only introduced back in 1993, with the first season taking place in 1996.
This year, the MLS championship was disputed by 24 teams, with 14 of them reaching the playoffs. All but two of the teams are from the United States, with the others coming from Canada. The playoffs kicked off on October 19th and last through October 30th.
When and Where to Watch the MLS Cup 2019?
The MLS Cup 2019 is scheduled to take place on November 10th. The game is to begin at 3 PM ET, but the location is yet unknown. According to the rules, the host will be the finalist with the better regular-season record, which means we'll find out on October 30th which one it will be.
Who Has the MLS Cup Broadcasting Rights?
The match between the Conference finalists will be broadcast by ABC in English, which will be the first time since 2008. If you want to watch the game in Spanish, you have to head over to Univision. In Canada, the final will be covered by TSN and TVA Sports.
How Can I Live Stream the MLS Cup?
If you're going to watch a ton of content online, then we have an easy solution for you – subscribe to a live TV service. These services give you a lot of freedom since you can watch your favorite games wherever you maybe when they start, without having to hurry back home. When it comes to watching the MLS Cup we advise you to go for Hulu, which is a great service. Start your 7-day free trial on Hulu today! When subscribing to the live TV service, you should know they also allow you access to the video-on-demand library, so you can enjoy the best of what Hulu has to offer.
There is a single bundle of channels available on Hulu and it does feature ABC so you can easily watch the MLS Cup game. When it comes to customization, you can add a couple of channel packs only, as well as several premium networks. Hulu comes with a dedicated app that works on a wide range of devices, such as iOS phones and tablets, Android phones and tablets, Apple TV, Fire TV, Roku, Xbox, Chromecast, and Samsung Smart TVs. (Note: ABC is a channel that is only available in select markets. If you live somewhere where ABC is not an option, you can use a VPN to connect to a server that's located in a different city, where the channel is available. Click here to learn what you need to do.)
Here's what you have to do to set up a Hulu account and start watching the MLS Cup this year:
The first step you have to take is to visit Hulu's live TV site and tap the "Start free trial" button on the page to get the subscription going.
Then, you are asked to provide your email address and password, as well as other personal information, such as your full name and birthday.
Next, you need to pick the live TV plan and any extra channel pack or premium network you want to watch.
Once you're done customizing everything, you can move on and provide your billing information, which can either be a credit card or a debit card. You can also choose Amex or PayPal.
You're done! Start your subscription and you can watch a ton of content on Hulu, including the 2019 MLS Cup.
Other Ways to Watch the MLS Cup
PlayStation Vue – One of the cool ways you can watch the MLS Cup is with PlayStation Vue, which is a service that comes with four bundles to choose from – Access, Core, Elite, and Ultra – and all of them feature ABC. You can customize your plan by adding a couple of channel packs and several premium networks. Subscribers can record up to 500 programs to the cloud and watch content on five devices at the same time, while also watching up to three programs at once, on the same screen.
YouTube TV – Another way you can watch the MLS Cup is with the help of YouTube TV which features ABC in its main bundle. There is only one of these available and a few premium networks that you can add, as there are no channel packs to add. Subscribers can enjoy unlimited cloud DVR storage space and watching content on three devices at once.
How Can I Watch the MLS Cup Outside of the United States?
When you're watching content online, you need to be aware of the issues these services face. More specifically, due to licensing deals that are in place, users can't watch content when traveling outside of the United States because the platforms are geoblocked. Basically, even if you pay for the service, if your IP shows you're outside of the country, you'll get blocked. The situation can be fixed by changing your IP address so the site thinks you are still in the US. A VPN tool can help do this for you in under a minute. We can recommend ExpressVPN because it's one of the best on the market today and has a ton of servers across the world.
Here's how you can use ExpressVPN to watch the MLS Cup:
First, you need to make sure you have an ExpressVPN subscription (49% OFF). This can be done quite easily by visiting the tool's website and creating an account. You should know that the service offers a 30-day money-back guarantee policy so you can get your money back if you don't enjoy ExpressVPN.
Then, you have to make sure to download the app for your device and to install it. When that's done, you can launch the tool and log into your new account.
Once you've set it all up, you can pick a server that's located in the United States and connect to it.
When the connection to the server has been established you can load Hulu and start watching the MLS Cup, wherever you may be.
How Can You Watch the MLS Cup in Canada or the UK
If you want to watch the MLS Cup in Canada, you're covered by TSN (for the English broadcast) and TVA Sports (for the French broadcast).
If you live in the UK, you can head over to Sky Sports and watch the MLS Cup.
Can I Watch the MLS Cup on the ABC Website?
Well, yes, that's something that you can do because the ABC website does carry a live stream. This means that you only need to log in to an account to access it all, with the help of credentials from your TV provider. The provider can be a live TV service or a cable company that carries ABC.
The network also has an ABC Go app that will help you reach the content on the go. (Note: Both the ABC website and the app are geoblocked, so if you're going to travel and want to watch any of the content, you'll need to use a VPN. Click here to learn how you can do this.)
Can I Watch the MLS Cup With a TV Antenna?
Yes, that's something that you can do because ABC is a network that continues to broadcast content over the air. This means that you can watch the game with a simple TV antenna. These devices are relatively cheap to purchase, which makes them popular among cord-cutters.
Before you buy anything, you should check a site such as NoCable where you can find out more about the channels that broadcast over the air in your location, by checking out your zip code. You'll also find out more info about how far the stations are and what range your device should have so you can watch as many networks as possible. Check out our suggested antennas and find one that suits your needs.
Who are you rooting for in the MLS Cup? Drop us a note and tell us all about it, including how you're going to watch the game. Share the article with friends and family and follow TechNadu on Facebook and Twitter for more tech news, guides, reviews, and interviews.