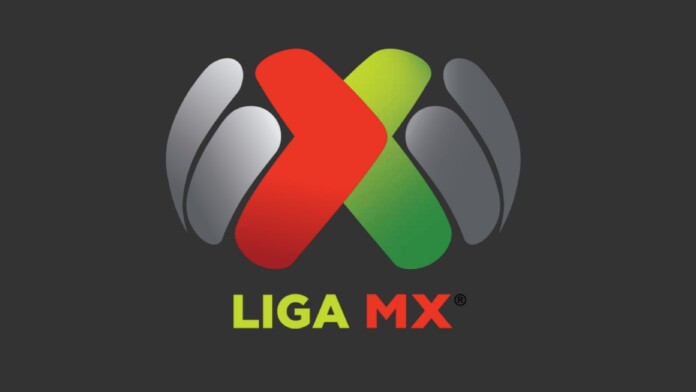 In Mexico, football is king, so Liga MX, which is the country's top-level championship is watched with a keen eye and lots of excitement by fans across the nation and way beyond it.
For over seven decades, Liga MX has been taking place year after year, with the number of participating teams settled at 19. Usually, the number was set at 18, but this year, one team will rest during each of the scheduled 19 days. The season is split into two parts – Torneo Apertura and Torneo Clausura. The first takes place between July and December, while the second takes place starting with January of the following year.
The 2019-2020 season kicked off on July 19th and will conclude on December 15th for Torneo Apertura, while Torneo Clausura is scheduled to begin in January 2020. It should be mentioned that if Rayados de Monterrey is one of the finalists for the Apertura tournament, the final will be moved to the end of the month because the club is also participating in a different championship too.
The defending champions are América for the Apertura championship and UANL for the Clausura tournament. This was América's 13th win and UANL's seventh.
When and Where to Watch Liga MX?
As we already discussed, Liga MX is an extremely popular championship across Mexico, but also the United States. Both the Apertura and Clausura can be viewed in both countries. In the US, fans can watch on Fox Sports and ESPN Deportes, as well as Fox Deportes, and Univision. FS1 and FS2 also get to broadcast select matches. Over in Mexico, people can watch on Televisa, Fox Sports, ESPN, and TV Azteca.
You can check the full schedule of the Liga MX on the official website, so go ahead and visit the official website.
Fox Sports is a channel that broadcasts through regional networks, so if you happen to live in an area that does not get coverage, you should look into using a VPN to connect to a server that's in an area where the channel is available in. Click here to learn how you can use a VPN easily.
How Can I Live Stream Liga MX?
One of the best parts about all these live TV platforms that have been launched in the past few years is the fact that you get to watch the sports you love, no matter where you maybe when the game starts. When it comes to watching Liga MX, we suggest you head over to fuboTV, which is one of the best platforms on the market and it's also focused on sports, featuring dozens of dedicated channels. Start your 7-day free trial on fuboTV today!
Technically, there's only one bundle of channels on fuboTV, but you can get one of several packages that feature not only the main bundle but also extra channel packs and additional features. fubo Standard in the main bundle, while Family and Ultra come pre-packed with extras. The main bundle includes Fox Sports, Fox Deportes, and Univision. fuboTV comes with apps for most of your devices, including Amazon Fire TV, Apple TV, Android TV, Chromecast, Roku, Samsung Smart TVs, as well as Android and iOS phones and tablets. (Note: fuboTV only works in the United States, so if you're going to travel outside of the country, you'll need to use a VPN to access the content. Click here to learn how you can do this. )
Here's what you have to do to start your 7-day free trial on fuboTV today:
The first thing you have to do is to visit the fuboTV website and find the "Start free trial" button on there.
You can start setting up your account by providing your email address and password. You can also use the social login buttons from Facebook and Twitter if you want.
Pick the plan you want to go for. fubo Standard is the main bundle, but the other packs feature extra packs for better prices, as well as add-ons to expand the cloud DVR storage space or the number of devices you can watch content on.
Then, you get to customize your plan by adding extra channel packs and premium networks of your own. fuboTV has loads of those, so you have plenty of room to choose from.
The last thing you have to do is to provide your card details so you can set up the payment process. You won't actually get billed until the 7-day free trial is over, so you don't have to worry about that bit just now.
Other Ways to Watch the Liga MX
Sling TV – Another way you can watch Liga MX matches is with the help of Sling TV, which comes with some really great customization options. There are three bundles here, but you'll be interested in two of them, namely Blue and Orange + Blue since this is where you'll find Fox Sports, FS1, and FS2. Start your Sling TV subscription by saving 40% off the first month! If you also want to get access to ESPN Deportes, you're going to need to add the Espanol pack for an additional $5 per month.
Hulu – We'll also direct you towards Hulu, which is a great platform that features a single bundle of channels. Start your 7-day free trial on Hulu today! Your subscription will cover your access to the video-on-demand library that Hulu has been building for years. The platform includes access to Fox Sports, FS1, and FS2, but you'll also get access to ESPN Deportes if you get the Espanol add-on.
How Can I Watch Liga MX When Traveling Outside of the United States?
Whenever you travel outside of the United States, you'll quickly find that you are unable to access the content that you pay for. This is quite annoying, but it is tied to licensing deals these platforms have signed, which prevent them from allowing content broadcast outside of US borders. The situation can be fixed relatively easy with the help of a VPN which can change your IP address so you appear to be in the US. We can recommend ExpressVPN, which is easily one of the best tools on the market, with thousands of servers across the world and tight security features to help protect your data.
Here's what you need to do to watch Liga MX by using ExpressVPN:
The first thing you have to do is to subscribe to ExpressVPN (49% OFF) after visiting their website. The whole process only takes a few minutes. ExpressVPN has a 30-day money-back-guarantee policy in place, so you can always ask for a refund if you find that you don't like the service.
You can then download and install the app for your device. Launch the tool as soon as the app is installed and log into your account.
Then, you have to look for a server in the United States. There are a couple of dozens available here, so you shouldn't have too many issues finding one to connect to.
When the connection has been established, you can go ahead and load fuboTV so you can start watching Liga MX games anywhere you go.
How Can You Watch Liga MX in Canada, Japan, Others?
If you live in Canada, you're going to have to rely on Telelatino and Fox Sports World.
Those who live in Japan will have to go to Fuji TV and Fox Sports Asia.
People living in other parts of the world can try out Univision Deportes which broadcasts many Liga MX matches for free, including over Facebook. You'll just need to use a VPN and connect to a US-based server to do this. Click here to learn how to do this.
Can I Watch the Liga MX Games on the Network Websites?
That's also something that you can do. FS1 and FS2 have live streams on the Fox Sports website, and so does Fox Sports. ESPN Deportes also can be streamed on the ESPN website. You're going to have to log in to an account to enjoy these, and to use credentials from your TV provider. The provider can be a live TV service or a cable company.
We'd love to hear back from you so you can tell us which platform you chose to watch Liga MX games on, so please drop us a note int he comments section below the article. Share the news with friends and family and follow TechNadu on Facebook and Twitter for more tech news, guides, reviews, and interviews.