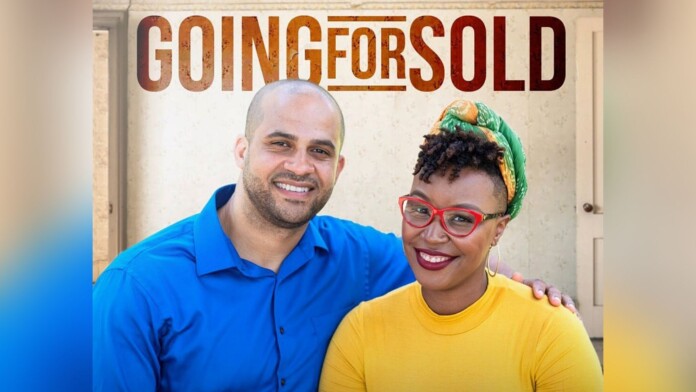 If you were ever curious how to make your home look better and perhaps even more attractive to buyers, you should totally tune into the new HGTV series called Going for Sold. The new show will premiere in August, and we can't wait to watch it online.
Going for Sold features real estate agent Jon Pierre Tjon-Joe-Pin and his wife Mary who work together to renovate houses. They're focusing on ugly houses in Houston's best neighborhoods and they're going to end up looking very high-end without actually costing all that much money.
The show will premiere Thursday, August 1st, at 11 p.m. ET so you'll need to make sure to stay up late on those days. Let's see how you can watch the show live online.
How to Watch Going for Sold Online?
We have quite a few ways to watch our favorite shows online these days, including with the help of live TV platforms. Unfortunately for those who really enjoy the services, you can't actually take them with you when you go abroad because there are licensing deals in place that would prevent you from doing so. When you leave the country, your IP changes and gives away your location. In order to bypass the situation, you simply need to use a VPN service to change your IP address. We're going to guide you through the whole process.
First, you need to make sure that you have a really great VPN at your disposal. We advise you to subscribe to ExpressVPN, which is easily one of the best tools on the market, with thousands of servers across the world and great security and privacy features. Start by visiting ExpressVPN and subscribe to the service in a few easy steps.
Then you need to download the app that's right for your device and install it. Follow up by launching the app and logging into your account.
It's now time to look for a server that is located within the United States so you can connect to it.
When the connection is established, you can move forward and log into your live TV platform, such as fuboTV. Tune in at the right time and enjoy watching Going for Sold.
Can You Watch Going for Sold on HGTV's Website?
It is possible to watch Going for Sold on HGTV's website because there is a live stream that you can access. In order to do so, however, you're going to need credentials from your TV provider, whether that's a cable company or a live TV service. We do recommend you go for the latter, however, because you seem to be quite interested in watching TV over the internet and those services will help you quite a bit.
How to Watch Going for Sold Without Cable?
For the past few years, many people have turned to watch TV online through live TV platforms. These services offer much better prices than cables companies do and there are no contracts involved, which means you don't have to pay any fees or wait for any particular length of time before quitting on a service you no longer enjoy. It's also a great way to start watching your favorite shows whenever they start no matter where you are in that particular moment. Let's see which live TV platforms feature HGTV so you can watch Going for Sold.
fuboTV – Starting our list, we have fuboTV, which is a platform that was built with sports lovers in mind given a large number of dedicated channels. There is a single bundle of channels here called fubo which also features HGTV. If you need to further customize your platform, it is possible to add loads of channel packs and quite a few premium networks.
Sling TV – We continue with Sling TV, which is a platform that comes with three bundles to choose from as you kick things off, called Orange, Blue, and Orange+Blue. All of these bundles feature HGTV so you can select the one you like best. Do keep in mind that the bundle you choose will influence the number of simultaneous streams you can enjoy; with Orange, you only get one stream, while with Orange+Blue you get four of them. You can add loads of channel packs and quite a few premium packs as well.
Philo – The list also features Philo, which is a single bundle platform that is quite simplistic. There is only the bundle called 58 Channels which obviously gives away the number of networks it features, and among those, you will see HGTV. There are no ways to customize your platform because there are no extra packs, no premium networks, or even any additional features to enhance your service.
Hulu – The list continues with a platform whose name we're pretty sure you've heard before, more specifically Hulu. The live TV service this company provides includes access to dozens of channels, as well as the full video-on-demand library that they've built over the years. HGTV is part of the offering in the main bundle and you can customize your plan a bit by adding a couple of packs, as well as a few premium networks.
YouTube TV – Another single bundle platform that we can recommend is YouTube TV which comes with some great features such as unlimited Cloud DVR storage space where you get to keep your recordings for up to nine months. As mentioned, there is a single bundle here that does feature HGTV. If you want more content, you can get that by adding some premium network as there are no extra pack to add.
DirecTV Now – We continue with one of the versatile platforms that features seven bundles. Two of these were added earlier this year, namely Plus and Max, but you won't find HGTV in those. You will find the channel, however, in the older bundles which are now named Entertainment, Choice, Xtra, and Ultimate. There is also Optimo Mas, but the channel isn't there. If you want to get more networks, you can have a couple of packs featuring Spanish channels, three international packs, and a few premium networks such as Showtime.
PlayStation Vue – We conclude the list of recommendations for watching Going for Sold with PlayStation Vue which is a service that offers some really great features such as enough Cloud DVR storage space for 500 programs and five simultaneous streams. You will find that HGTV is part of all four bundles, namely Access, Core, Elite, and Ultra. It is possible to add a couple of extra packs and several premium networks, which you'll get for a better price if you are also a PlayStation Plus subscriber.
Can You Binge-Watch Going for Sold?
As soon as going for sold starts airing, you're going to be able to watch the new episodes on HGTV. In order to access the platform, you will need to log into an account with the help of your TV provider credentials, which can come from a cable company or live TV service. HGTV shows usually land on Hulu on the video-on-demand service, but we can't be sure at this point in time. We'll make sure to update when the show becomes available.
You should also be able to purchase the shows episodes and full seasons from platforms like Google Play, YouTube, iTunes, Amazon Prime, Microsoft Store, or Vudu. Right now, neither are available, but we'll make sure to update when they go live. You should make sure to check them all because they may have deals running for the episode or the season you desire to purchase.
Which live TV platform did you choose to watch Going for Sold? Drop us a note in the comments section below the article and share it online with friends and family so they can watch it too. Follow TechNadu on Facebook and Twitter to get access to more tech news, guides, reviews, and interviews.