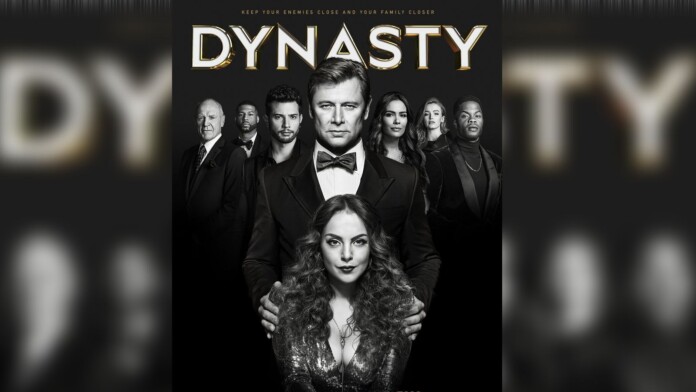 Soap operas from the 80s were definitely something else and when you bring them into the present you get something like the Dynasty reboot. If you want to watch Dynasty's new season without cable, live, online, we have got you covered.
Similarly to the original, the show follows the Carrington family, with Elizabeth Gillies playing as Fallon and Grant Show playing as Blake. Nathalie Kelley plays Crystal, Blake's new wife, and James Mackay plays his son Steven. The premise of the show is pretty similar to the original, seeing as Fellon is not happy that her father married Crystal so the cat claws come out.
Building his #Dynasty. The new season premieres Friday at 9/8c. Stream free next day only on The CW App! pic.twitter.com/uYfe1nlWNj

— Dynasty (@cw_dynasty) October 7, 2019
The first time Dynasty aired was back in 2017, so the show is now up to its third season, which was announced around the mid-second season.
When and Where to Watch Dynasty?
Dynasty's third season is premiering on October 11th at 9 PM so that you can finish up your workweek in style. The show is, as always, on The CW, so there's no change in that.
How Can I Live Stream Dynasty?
Nowadays, it's easier than ever to watch TV online because there are a ton of platforms that are allowing you to watch your favorite shows without worrying about cable. When it comes to watching Dynasty on The CW, we advise you to go for fuboTV. Start your 7-day free trial on fuboTV today!
There is a single bundle of channels you can get on fuboTV, but it features over 100 channels, including The CW. If you want to customize your subscription you can do so easily by adding loads of channel packs and premium networks. We do have to mention that fuboTV has a ton of sports channels, which is obvious in its packs. fuboTV is a service that works on a ton of platforms, including Amazon Fire TV, Android TV, Apple TV, Chromecast, Roku, Samsung Smart TVs, as well as IOS and Android phones and tablets. (Note: fuboTV is a service that works in the United States only, so if you want to travel outside of the country you're going to have to use a VPN to access it all. Click here to learn how you can use one of these tools.)
Here's what you need to know so you can start your 7-day free trial on fuboTV:
Sart by visiting the fuboTV website and tapping the "Start free trial" button that you'll find on the main page.
You then have to create an account by providing your email address and a password, but you can also use the social login buttons from Facebook and Twitter.
Now it's time to start building your subscription. The fubo Standard plan is the main bundle and features over a hundred channels. The alternatives are Family, Family Deluxe, and Premium plans which include fubo Standard, but also feature extra channel packs, premium networks and more.
The next step involves customizing your plan by adding channel packs and premium networks aside from those that were included. Add-ons to expand the cloud DVR storage space and to add a third screen to watch TV on are also available.
The last thing you have to do is to provide your card details so they can set things up. You won't actually get billed until the 7-day free trial period is over, so don't worry about that now.
Other Ways to Watch Dynasty
Hulu – One of the ways you can watch The CW is with Hulu, which is a great single-bundle platform that will help you watch a large number of channels. Start your 7-day free trial on Hulu anytime! You should know that your subscription includes access to the video-on-demand library so you can enjoy as much content as possible. If you want to customize your plan, there are a couple of packs available and several premium networks.
YouTube TV – Another way you can watch The CW is with YouTube TV, which is an awesome service that also only features one bundle of channels. On YouTube TV all subscribers can record an unlimited number of videos to the cloud, but when it comes to customizing the subscription, there are only premium networks available.
What Can I Do to Watch Dynasty Outside of the United States?
One thing that happens when you travel abroad is that you no longer have access to the services you're paying for when in the US. This particularly relates to Live TV platforms and streaming services because they have to respect licensing deals which prevent them from broadcasting content outside of country borders. The solution to this problem is to change your IP address so the site thinks you are still in the United States. We can only recommend the very best on TechNadu, so we'll point you in the direction of ExpressVPN, which has thousands of servers across the world – dozens of them in the US – and some great features to protect your privacy.
Here's what you must do to use ExpressVPN to help you watch Dynasty when traveling outside of the United States:
The first thing you have to do is to visit ExpressVPN and to subscribe to the service (49% OFF) in just a few steps. Even though you'll have to pay for the service, they do offer a 30-day money-back guarantee so you can ask for it all back if you don't like the service for any reason.
Next, you have to download the app for your device and to install it. As soon the process is complete you can launch the tool and log into your account.
Then, you must pick a server that's located in the United States so you can connect to it.
Finally, you can pick a server that's in the United States so you can connect to it.
When the connection has been established, you can loads fuboTV, tune in to The CW, and watch Dynasty every Friday.
Can I Watch Dynasty on The CW Website?
The sad news is that The CW does not feature a live stream for you to access as other network websites do. That means that you will need a live TV platform to watch the show, whether you'll go for fuboTV, Hulu, or YouTube TV. (Note: When watching The CW on live TV service, you should know that the channel is available in select markets. If you live somewhere The CW isn't available in, a VPN will help you connect to a server that's in a city where the channel works in. Click here to learn how to do this.)
Can I Watch Dynasty With a TV Antenna?
The CW is one of the few channels that continues to broadcast over the air, which is lucky because you can watch with a TV antenna quite easily. These devices as super popular with cord-cutters because they allow people to watch dozens of TV channels for free, by paying only for the antennas themselves.
We do advise you to visit a site like NoCable before you make any definitive choices because The CW may or may not be available in your location. By checking out your ZIP code, the site will tell you which channels are available in your location and how far the broadcast stations are so you can figure out what range you need your device to have so you can watch as many channels as possible. We've also given you a bunch of suggestions in terms of devices you can get, which are all great, but you can do more research if you want more options.
Can I Binge-Watch Dynasty?
The CW is one place where you can watch Dynasty. The website and the app carry the latest episodes so you can check them all out. The CW app works on Roku, Chromecast, Android TV, Apple TV, Xbox One, Amazon Fire TV, Amazon Fire, iOS and Android tablets and smartphones, and more. You'll always find the newest episodes on the app first. You can also watch Dynasty over on Netflix if you have a subscription.
Can I Purchase Dynasty Episodes?
You can buy a lot of Dynasty episodes from platforms like Amazon, Google Play, YouTube, iTunes, Vudu, and Microsoft Store. You can check out all the links before making a purchase because they may have deals running that will save you some money.
We cannot wait to hear back from you so you can tell us which platform you're going to use to watch Dynasty's third season. Drop us a note in the comment section that you'll find below the article and share it with friends and family. Follow TechNadu on Facebook and Twitter for fresh news, great guides and reviews, and awesome interviews.