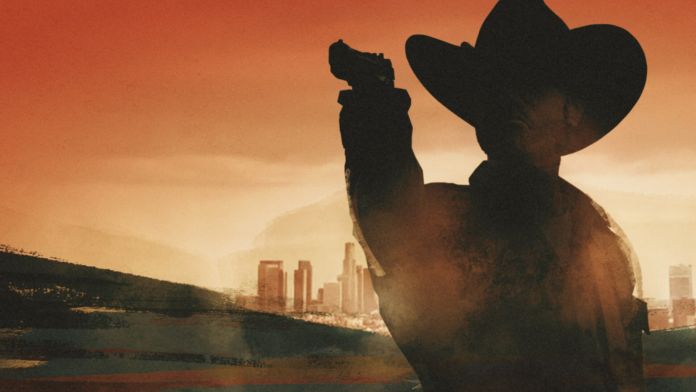 There's a new procedural drama TV series in coming on Fox early next year, and we are pretty excited to see where things go. Deputy has that Western charm to it, and we are eager to see the premiere of the first episode. We plan to watch Deputy online, and we invite you to find out how best to do this as well.
According to the description we have from Fox, Deputy is a modern cop drama that blends in the essence of classic westerns and the modern-day life we all know. The show follows a man who ends up as the LA County Sheriff after his predecessor dies. Since he's a man of action, he doesn't exactly fit in with the role of County Sheriff, who mostly has to spend his time in office, so he obviously takes on a more active stance on what is the job entails.
This lawman is ready to protect.

Tune in to the #Deputy season premiere January 2 at 9/8c on @FOXTV! pic.twitter.com/jWDstEQeH1

— DeputyonFOX (@DeputyonFOX) November 14, 2019
Stephen Dorff plays the main character, Deputy Bill Hollister, but we'll also get to watch Yara Martinez, Brian Van Holt, Siena Goines, and more in the show.
When and Where to Watch Deputy?
Deputy is scheduled to premiere on Fox on January 2nd, 2020, and we'll get to see new episodes at 9 PM. Make sure you tune in at the right time.
How Can I Live Stream Deputy?
If you're going to watch Deputy online, the best way you can go about things is to subscribe to a live TV platform. This is rather easy to do, and it will only take you a few minutes of your time. Since this is a show broadcast on Fox, we advise you to subscribe to fuboTV, which is a great service that will allow people to watch a ton of content, including Deputy on Fox. Start your 7-day free trial on fuboTV today! fuboTV only has one bundle of channels that you can play around with, and it includes a ton of networks you are surely going to love.
Besides the main bundle, you can also get some extra channel packs so you can enjoy more content. fuboTV comes with apps ready for most of your devices, including Apple TV, Android TV, Amazon Fire TV, iOS and Android phones and tablets, Chromecast, Roku, and many others. (Note: Fox is one of the channels that broadcast through local stations, which means you may be unable to enjoy the service even when you are using a live TV platform. If that's the case for you, it's possible to use a VPN to connect to a server that's located in another city, where Fox is available. Click here to learn what you have to do.)
Let's see how you can start your 7-day free trial on fuboTV:
The first thing you're going to have to do is to subscribe to fuboTV after visiting their website and tapping on the "Start free trial" button. This will redirect you to a page where you have to provide your email address and a password. You can also use the social login buttons from Facebook or Twitter.
Then, you need to pick the bundle that you want to go for. fubo Standard is your main option, and it includes dozens of TV channels. The Family and Ultra packs feature all the channels that are available in fubo Standard, as well as extra channel packs and premium networks at discount prices.
Then, you get to customize the service on your own by picking any channel packs that you love or premium networks. You can also get any of the available add-ons to expand the Cloud DVR storage space or the number of devices you can watch content at the same time.
Lastly, you will have to provide your card details so they can set up the payment process. They won't charge you anything until the 7-day free trial is complete.
Other Ways to Watch Deputy
Hulu – Another way that you can watch Deputy is with the help of Hulu, which is a great service that features a single bundle of channels. Start your 7-day free trial on Hulu today! Besides the main bundle on Hulu, you can also add a couple of channel packs and several premium networks. You should also know that your live TV subscription on Hulu also gives you access to the video-on-demand library that Hulu has been building for many years.
Sling TV – Our list also includes Sling TV, which is a great service that features three different bundles. Fox is only actually present in two of these bundles, namely Blue, and Orange + Blue. If you're going to go with the Blue bundle, you should know that you can watch content on up to three devices at the same time, while if you go for the Orange + Blue bundle, you can watch on up to four devices simultaneously. Start your Sling TV subscription by saving 40% OFF the first month! Besides the bundles, you can also deeply customize your subscription by adding any channel packs, premium networks, and features you may desire.
How Can I Watch Deputy When I Travel Abroad?
When you travel for work or for pleasure, you expect to be able to access the same content that you do at home, but that's not actually something that happens because there are licensing deals in place that stop both live TV platforms and streaming services from allowing people to stream content beyond US borders. Even though this can be quite annoying, it's also something that you can fix with the help of a rather simple VPN that will change your IP address in under a minute. This will help trick the site into thinking you are still in the United States. We can recommend you use ExpressVPN, which is one of the best on the market, with thousands of servers across the world, and tight security and privacy features.
Here's how you can use ExpressVPN to watch Deputy wherever you may travel:
The first thing you're going to have to do is to subscribe to ExpressVPN (49% OFF) after visiting their website. The whole process will only take you a couple of minutes, and then you'll be good to go to enjoy content wherever you may be. You should know that ExpressVPN offers a 30-day money-back guarantee, so you can always ask for a refund if you feel like the service is not suited for your needs.
You will then need to download the app that was created for your device and to install it. Launch the tool and log into your new account as soon as possible.
Then, it's time to look for a server that is located in the United States so you can connect to it.
As soon as the connection has been established, you can move forward and load fuboTV so you can start watching Deputy wherever you may go.
Can I Watch Deputy Live on the Fox Website?
Yes, that is something that you will be able to do because the Fox website features a live stream that you can access. In order to do this, you will need to use credentials from your TV provider so you can log into your account. The provider can be a live TV service or a cable company. (Note: You should be aware that the Fox website and any apps that they have are all geo-blocked. This means that if you travel beyond US borders, you will no longer be able to access the content. The problem can be fixed by using a VPN. Click here to learn exactly what you have to do.)
Can I Watch Deputy With a TV Antenna?
That is also something that you will be able to do because the channel is one of the last to continue broadcasting over-the-air. TV antennas are popular with cord-cutters because they enable people to watch a ton of content from a couple of dozens of TV channels for free.
Before you move on and purchase any devices, we advise you to check a site such as NoCable, which will allow you to check exactly which TV channels are available over-the-air in your specific location. You will also find more information about the channels that broadcast over there, in your specific location, and how far the broadcast stations are. This will help you figure out what range you need your device to have so you can enjoy as many networks as possible. Make sure to check the devices we recommend above, in case any of them have the right features for your needs.
Can I Binge-Watch Deputy?
You most definitely will be able to do that soon after the show starts airing. Since this is a Fox show, you may be able to watch it over on Hulu, and you will also find some of the episodes available to watch on the Fox website. In order to do this, you will need to use credentials from your TV provider.
Can I Purchase Deputy Episodes?
This will also be an option for you because episodes from Deputy will become available to purchase from platforms like Google Play, YouTube, iTunes, Microsoft Store, Amazon Prime, and Vudu. We will make sure to update the list with links when they become available, and you should definitely check them all out in case any of the platforms have a better deal for you, and you get to save some money.
Please drop us a note in the comment section below the article, and share it with friends and family so they can find a cool new way to enjoy TV as well. You can also follow TechNadu on Facebook and Twitter for more tech news, guides, reviews, and interviews.