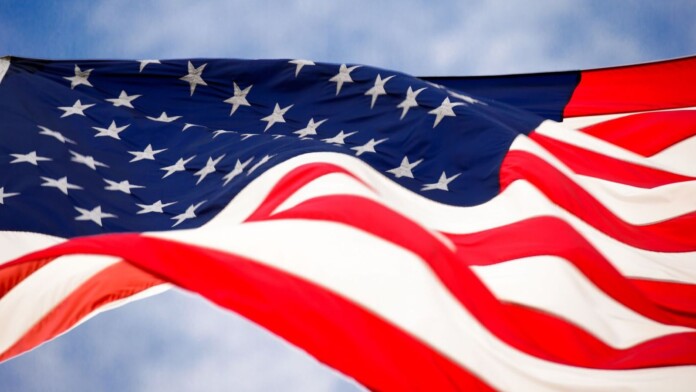 The third Democratic primary debate is scheduled this September on ABC and everyone is excited to watch it so they can find out more about the potential candidates to the White House seat.
The first two round of debates took place earlier this summer and they helped steer voters a bit more clearly, helping them figure out who the pack leaders are and who has actual chances of winning.
In order to qualify for the third Democratic debate, candidates must reach 2% or more in at least four national polls or polls conducted in the early voting states of Iowa, New Hampshire, South Carolina, or Nevada. The polls need to have been publicly released in the two months before August 28th.
Candidates must also receive donations from at least 130,000 unique donors over the election cycle, with a minimum of 400 unique donors per state in at least 20 states. Initially, it was unclear whether or not the debate would take place in one or two nights, depending on how many candidates qualified for the event, but they've now settled on a single night.
When and Where to Watch the Democratic Presidential Debate?
The third debate is scheduled to take place on ABC on September 12th. The event will start at 8 PM ET, so clear out your evening schedule for the two days if you want to watch.
How Can I Live Stream the Democratic Presidential Debate?
Nowadays, it's easier than ever to watch the Democratic Presidential Debate online, so using a platform such as PlayStation Vue makes perfect sense so you can reach all sorts of channels, including ABC. PlayStation Vue is a great platform that features four bundles – Access, Core, Elite, and Ultra – and they all include ABC, so you can watch the Democratic debate.
Your PlayStation Vue subscription will include access to five simultaneous streams, and you'll also be able to record up to 500 programs to the cloud. This service is also the only one we found to feature a three-way split screen so you can keep an eye on multiple programs at once. There's a PlayStation Vue app for PS4, PS3, Roku, Amazon Fire TV, Apple TV, Android TV, iOS phones and tablets, Android phones and tablets, Amazon tablets, and Google Chromecast, and you can also watch via a web browser. (Note: ABC is a channel that broadcasts through local stations so it's only available in certain locations. If you live in an area that does not get ABC, you can use ExpressVPN to change your IP to match those in a certain area. In this way, PlayStation Vue will serve you the channels assigned for the area where the VPN server is located. Click here to learn how you can do this.)
Here's how to sign up for PlayStation Vue free trial so you can enjoy the Democratic Presidential Debate:
The first step is to visit the PlayStation Vue website and start your 7-day free trial by tapping the top right corner button. This will redirect you to a page where you have to tap in your zip code so they can offer an accurate channel list.
Then, you need to pick your bundle. We recommend going with Elite as it features all the regular channels, sans HBO and Showtime, which are included with Ultra.
Move on to customize your plan by adding extra channel packs and premium networks. If you don't want anything else, you can just tap the blue button to continue.
Register to the PlayStation Network by using your email address, password, and date of birth.
You can then provide your card details so you can finalize the account.
Other Ways to Watch the Democratic Presidential Debate
YouTube TV – We have YouTube TV next, a platform that offers all subscribers unlimited cloud DVR storage space. There's only one bundle of channels and it features ABC.
Hulu – Another single-bundle platform that can help you watch ABC is Hulu. The live TV plan also grants you access to the video-on-demand library.
What Can I Do to Watch the Democratic Presidential Debate Outside of the United States?
Live TV platforms and streaming services face some issues when subscribers travel abroad – they are all geoblocked. This means that they can't access any of them when outside of the United States. This problem can be fixed relatively easy by using ExpressVPN, a VPN service that can help change your IP address to make it seem like you're still in the US.
Here's everything you need to do to use ExpressVPN to watch the Democratic Presidential Debate Outside of the US:
First, you should subscribe to ExpresVPN (49% OFF) by visiting their website. There's a 30-day money-back guarantee, so you can get a refund if you don't like the service. Visit ExpressVPN's page and tap the "Get ExpressVPN" button.
Download and install the app on your device. Next, launch the tool and log into your account.
Find a server located in the US and connect to it. There are dozens of them so it should be easy to pick one.
When the connection has been established, you can load PlayStation Vue and watch ABC.
Can I Watch the Democratic Presidential Debate on ABC's Website?
Yes, you will be able to do this easily because the ABC's website features a live stream. In order to access it, you'll need to log in to an account by using TV provider credentials, including from PlayStation Vue.
There's also the ABC Go app available, which you can download for your device – iOS phones and tablets, Android phones and tablets, Amazon Fire, Apple TV, AndGaroid TV, Roku, Samsung smart TVs, and Amazon Fire TV. (Note: Both the site and the app are geoblocked, so you'll need to use ExpressVPN if you want to access them when going outside of the United States. Read how you can use a VPN here.)
There is also the option of watching the debate via ABC News live. ABC News Live is a streaming channel for breaking news, live events, and more, and works around the clock. The best part is that you can even watch if you don't have cable, and it's all free. Here's how you can watch ABC News Live:
Can I Watch the Democratic Presidential Debate with a TV Antenna?
ABC is a channel that continues to broadcast over the air, so you will be able to watch the event with the help of an antenna. TV antennas are quite popular among cord-cutters because they offer free access to dozens of channels and they're also quite cheap to purchase.
You should check NoCable before making any purchases so you can find out which TV channels are available over the air where you live. Plus, you'll also find out how far these stations are so you can figure out what range to look for in an antenna. We've already given you a great suggestion – an antenna with great reviews -, but you can do your own research if you want to.
Who Is Qualified for the 3rd Debate?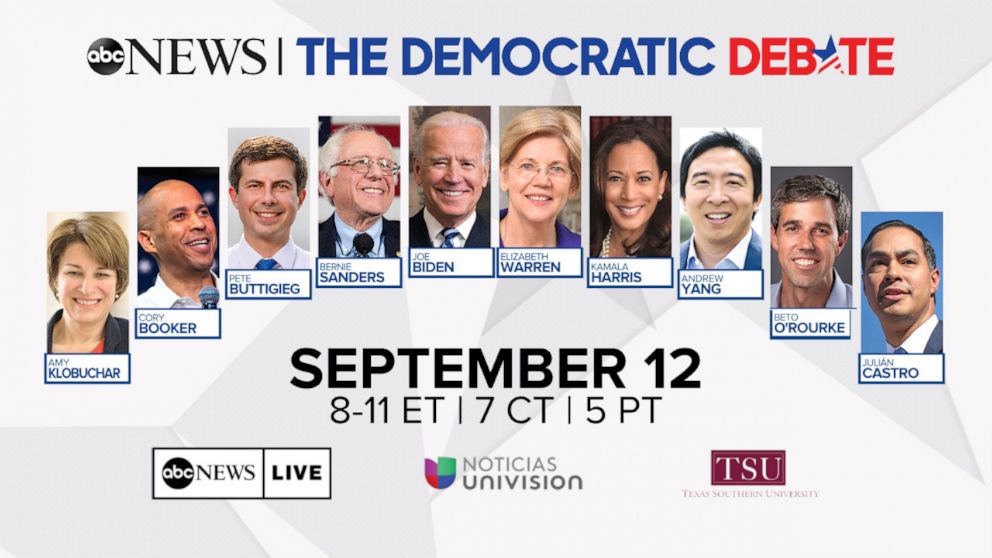 So far, 10 candidates have qualified for the third debate, according to ABC News.
Joe Biden, Former Vice President
Cory Booker, New Jersey Sen.
Pete Buttigieg, South Bend, Indiana, Mayor
Julián Castro, Former Housing and Urban Development Secretary
Kamala Harris, California Sen.
Amy Klobuchar, Minnesota Sen.
Beto O'Rourke, Former Texas Rep.
Bernie Sanders, Vermont Sen.
Elizabeth Warren, Massachusetts Sen.
Andrew Yang, Entrepreneur
The list is not complete yet, and we may see more candidates qualify for the debate.
We can't wait to hear back from you, so please drop us a note in the comments section below the article. Share the article online with friends and family and follow TechNadu on Facebook and Twitter for more tech news, guides, reviews, and interviews.