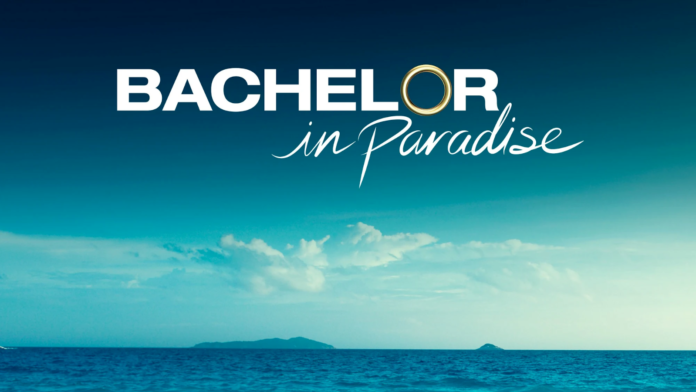 For many years now, the Bachelor reality series has brought on numerous viewers, but so have the spinoffs like Bachelor in Paradise. A new series is preparing to air on ABC, so if you want to watch Bachelor in Paradise online, we're here to help you out.
The first time this spinoff aired was in August 2014 and it is now on its sixth season which is scheduled to premiere on July 29th. The show's new episodes will air on Mondays at 8/7 C, so tune in to watch them all. This time around, former bachelors and bachelorettes get together in a Mexican paradise.
If you can't wait to watch the show, we can help you learn how you can enjoy the Bachelor in Paradise online.
How to watch Bachelor in Paradise online from Anywhere?
There are a few channels across the US that air via local stations. Sadly, this translates in a lot of people being unable to watch shows like Bachelor in Paradise if they live in the "wrong" city. Well, since these platforms simply read your IP address to know where you are, there's a quick solution to the problem – VPNs. These tools can easily change your IP address so you appear to be in an area that does feature ABC. Here's what you need to do.
The first thing you need to take care of is finding a VPN. We've tried and tested quite a few of these over the years, and we can confidently recommend you ExpressVPN. So start by visiting ExpressVPN, subscribe to the service, download and install the app on your devices.
You can then launch the app and log into your account. Go ahead and search for a server that's located in a very populated area, such as New York City, Chicago, or Los Angeles, for instance, and connect to it.
As soon as the connection is established, you can check the live TV platform you chose to subscribe to, such as Hulu, log into your account, and search for ABC.
Have fun watching Bachelor in Paradise!
Note
: Right about now is the perfect time for us to mention that live TV platforms and streaming services in the US are geoblocked. This means that you can only watch if you're within the United States. Due to licensing deals these services can't allow people to
stream the content outside of US borders
. Well, if you travel abroad for whatever reason, you'll find you can't enjoy your favorite shows. In order to fix this, simply follow the above-mentioned steps and you'll easily circumvent the blockade.
Can You Watch Bachelor in Paradise Live on ABC's Website?
Yes, this is something that's possible on ABC's website because the platform features a live stream. In order to get access to it, you not only have to create an account on ABC's platform, but you must also prove you're paying to watch ABC by attaching a live TV platform or cable account. If you're inclined towards watching TV online, you might as well go ahead and subscribe to a live TV platform. Let's learn more about these.
How to Live Stream Bachelor in Paradise Without Cable?
In recent years, we have begun to use the Internet for more and more of our daily tasks. Live TV platforms are also better than cable because they are quite a bit cheaper and you can customize them however you want. Plus, if your show starts while you're still on the bus on your way home, you can start watching no matter where you are when that happens. Let's see what live TV platforms you can subscribe to that will give you access to Bachelor in Paradise.
Hulu – Topping our list, we have Hulu, which is a great service that's quite simple. The live TV plan costs $44.99 per month and includes access to dozens of channels, including ABC, and the full VOD library. If you want to customize the service a bit, you can add premium networks and several channel packs.
YouTube TV – Next on the list is YouTube TV, which is another single-bundle platform. For $49.99 per month, YouTube TV gives users access to dozens of channels, including ABC, so you can easily watch Bachelor in Paradise. While there may not be any channel packs to add, you can add premium networks.
DirecTV Now – DirecTV Now is up next, a platform that now features seven bundles. Two of these are new, namely Plus and Max, but the old ones have been around for a while; they simply have a new name now – Entertainment, Choice, Xtra, Ultimate, and Optimo Mas – and a new price tag that's double than what it used to be. ABC is part of all seven bundles, so you can choose the one you like most. There are also several customization options available, such as two Spanish channel packs, a few international bundles, and a bunch of premium networks.
PlayStation Vue – We have PlayStation Vue next, a great service that comes with loads of cool features. There are four bundles you can choose here, namely, Access, Core, Elite, and Ultra. ABC is part of all four bundles, so you can pick the one you list most, either for the channels it features or the price tag. The platform has several premium networks available for those who want to add them up, and only a couple of channel packs.
Can You Enjoy Watching Bachelor in Paradise With a TV Antenna?
Yes, since ABC is a channel that broadcasts over the air, you can use a TV antenna to watch it. The antennas have been popular among cord-cutters since before live TV platforms were available. They're relatively cheap and they help you watch TV for free – what's not to like? The only downside we can think of is the limited number of channels that you can watch in this way, with the number depending on the place you live in.
We recommend that before you buy an antenna, you can visit a site like NoCable. There, you'll find out how many channels broadcast over the air in your area and how strong their signal is. This information should help you decide if getting an antenna is worth it in your area, as well as what range you should look for in an antenna. We've already made a suggestion for you, which is a great device that has great reviews, but you can do your own research, of course.
How Can You Binge on Bachelor in Paradise Episodes?
If you want to watch previous seasons of Bachelor in Paradise, you can check out ABC's own website, although not many of them are available there. The show is no longer available via Hulu, but it might return at any time. We'll keep you updated on this.
If you want to purchase Bachelor in Paradise episodes and seasons, so you can watch at any time, you can do that via several platforms, including Amazon Prime, Google Play, YouTube, Vudu, iTunes, and Microsoft Store.
We'd love to hear back from you about what platform you chose to watch the show on, so drop us a note in the comments section below. Please share the article online and follow TechNadu on our socials – Facebook and Twitter – for more tech news, guides, reviews, and interviews.