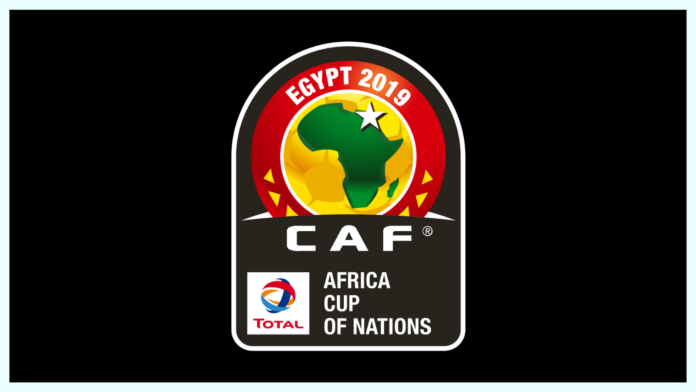 The 2019 Africa Cup of Nations is nearing the final, and we can't wait to see who's going to take home the trophy. If you're also interested in the event, we're going to help you watch it all online.
The championship is hosted by Egypt and the competition kicked off on June 21st and will conclude on July 19th. This is the first time the tournament takes place during the summer, as it was previously being held from mid-January to February.
Every year, there are 24 competing teams, representing countries across Africa. This year, the participating teams came from Egypt, Madagascar, Tunisia, Senegal, Morocco, Nigeria, Uganda, Mali, Guinea, Algeria, Mauritania, Ivory Coast, Kenya, Ghana, Angola, Burundi, Cameroon, Guinea-Bissau, Namibia, Zimbabwe, DR Congo, Benin, Tanzania, and South Africa.
Following the games that were played so far, the semi-finals are getting played between Senegal and Tunisia, and Algeria and Nigeria, on July 14th. The third place play-off is scheduled for July 17th, while the final is set for July 19th. The 2017 edition was won by Cameroon who has five titles.
The whole thing is broadcast across the world, including the United States, where beIN Sports is the channel that has the rights to the event. Thankfully, it also means that you can enjoy the event over the Internet. Let's see how you can do this.
How to Watch Africa Cup of Nations 2019 Online?
Watching content over the Internet is quite easy to do, and even if we are talking about television. The thing with streaming platforms and live TV services is that they are all bound by licensing deals so you can't watch anything if you're traveling abroad because you will get blocked from accessing the platforms. In order to bypass the whole situation, you simply have to change your IP address, so the platforms believe you're still live in the United States, so we suggest you subscribe to a VPN service. Let's see how you can do this.
The first thing you need to handle is which VPN you're going to use. Quite a few years now and we can recommend you go with ExpressVPN, which is one of the best on the market. Visit ExpressVPN's website and subscribe to the service in a few easy steps.
Now it's time to download the app and install it on your device. Follow up by launching the tool and logging into your account.
Now that you're all set, you can go ahead and look for a server that is located within the United States so you can connect to it.
When the connection is established, your VPN will inform you and you can go ahead and load the live TV platform that you chose to watch the 2019 Africa Cup of Nations, such as Sling TV. Tune in at the right time and enjoy the final games.
Can You Watch the Africa Cup of Nations on beIN Sports Website?
Yes, that is possible because beIN Sports features a live stream, but you're going to have to log in with TV provider account. These accounts can either come from a cable company or a live TV platform. Basically what beIN Sports desire is to see that you're paying for access to their channel. Would you suggest that you go to a live TV service however because it will help you get easier access to dozens of channels at the same time?
How to Watch Africa Cup of Nations 2019 Without Cable?
For many years now we have all become accustomed to watching loads of content over the Internet, so it makes sense that we also want to watch TV in the same manner. Live TV platforms are cheaper than cable plans are nowadays, and there are no contracts involved, so you get to unsubscribe to the service whenever you no longer feel that suits your needs. There is also the fact that you can watch your shows wherever you may be when they start airing even if that's on the bus or at work as you simply need a smartphone and an internet connection. Let's see how you can do this.
fuboTV – We're kicking off the list with fuboTV which is the dream live TV service for sports lovers because there are literally dozens of dedicated channels. There is only one bundle here called fubo which costs $54.99 per month and will grant you access to a lot of content including beIN Sports. If you need more channels, there are dozens of those available through extra channel packs and even quite a few premium networks.
Sling TV – The next one on the list is the highly customizable Sling TV, which starts you off by offering three bundles to choose from, namely Orange, Blue, and Orange + Blue. You should keep in mind that the bundle you end up choosing will influence the number of simultaneous streams you can enjoy on Sling TV, with Orange offering only one stream, while Orange + Blue allowing subscribers to watch whatever they want on up to four devices at once. You won't find beIN Sports on any of these bundles, but you can add it for the Sports Extra which will cost you an additional $10 per month. There are many other channel packs that you can add, all of them grouped by theme and plenty of premium networks and a la carte channels.
PlayStation Vue – We also have PlayStation Vue on the list which is a great service that features four bundles to select from. beIN Sports is only present in three of them, namely Core, Elite, and Ultra. PlayStation Vue stands out because it features some really great services, such as enough Cloud DVR storage space for 500 programs and five simultaneous streams, with no additional cost. You can add a couple of channel packs and a few premium networks here, and you'll get a better price if you're also a PlayStation Plus subscriber.
We can't wait to hear back from you so you can tell us which live TV service you chose to watch the 2019 African Cup of Nations on, so please drop us a comment in the section below the article. Share the article online so others can read it too, and follow TechNadu on Facebook or Twitter for more tech news, guides, reviews, and interviews.