After announcing the brand new Apple Watch Series 6, Apple also unveiled two new watch bands that can be bought from the official store. The new bands are called the 'Solo Loop' and the 'Braided Solo Loop' – both of which are stretchable and designed to be taken off without fumbling with the clasps.
The Solo Loop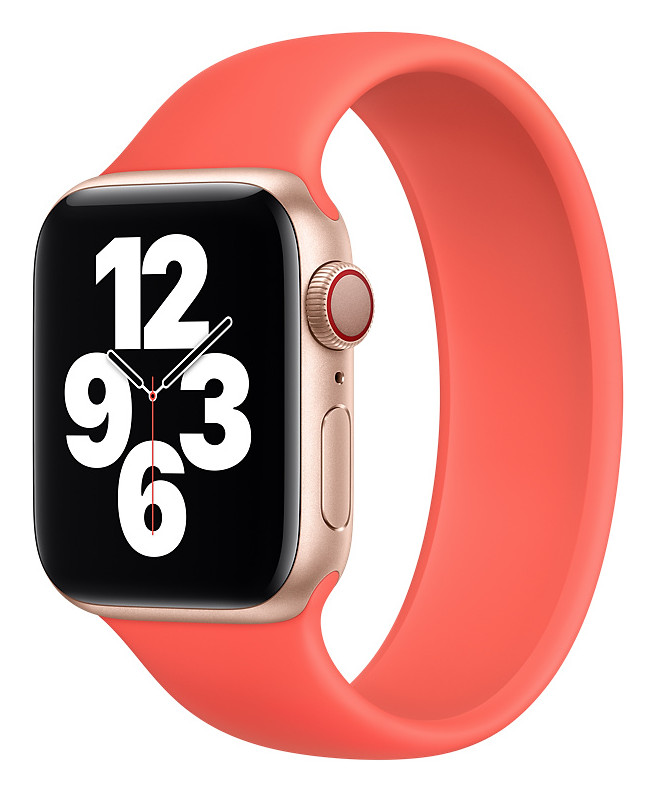 The Solo Loop is manufactured from liquid silicone rubber, and its main advantage is the fact that it can be stretched with ease. This allows you to put the watch on or take it off by simply pulling on the band, which is great if you happen to be sweaty after a workout, and you don't want to fiddle with tiny clasps.
You can get it in seven different colors: Citrus, Deep Navy, Cyprus Green, Ginger, (PRODUCT)RED, Black, or White. The band also comes in 9 different sizes, which should accommodate any wrist size. If you are unsure about your size, the store page offers a helpful guide you can use.
Lastly, there are also two different case sizes to choose from 40mm and 44mm. These should cover pretty much every Apple Watch model out there.
The price comes out at $49.00, regardless of color, size, or case size.
The Braided Solo Loop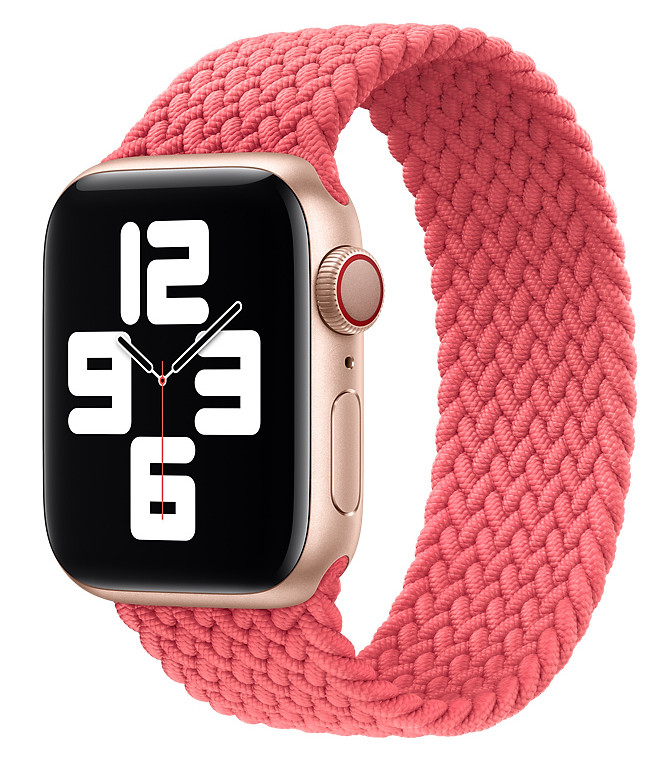 Just like the simple Solo Loop, the Braided Solo Loop is designed to be flexible and easy to wear. The difference is that the Braided Solo Loop is made from stretchable recycled yarn interwoven with silicone threads.
As far as available colors are concerned, there are five to choose from at this time: Inverness Green, Charcoal, Pink Punch, Atlantic Blue, and (PRODUCT)RED. That's not quite as many choices as the regular Solo Loop, but it's definitely a nice selection.
You can still pick from 9 different sizes and 2 case sizes, which are basically the same as the ones for the Solo Loop.
On the other hand, the price is a bit higher when it comes to the Braided version: $99.00. That's pretty much double the price of the simple silicone version, although we have to admit that it looks a bit nicer – while still maintaining the same level of functionality.
More from Apple's September Event 2020