Tinder is trying out a new feature called Places.
The app will take places you visit into consideration when it's recommending other people to you.
The main idea of this new feature is to connect people with same interests.
Tinder is working on its new location-tracking feature that will improve users' experience and help them connect with people who share similar interests. The new feature is called Places, and it keeps the track of the locations you've visited some time ago.
Tinder says that this new feature is not tracking users in real time. Instead, it waits a while before acknowledges your location and the places you've visited. Obviously, we don't everyone to know every single place we've visited.
This is why Places excludes locations that do not qualify as "social" spots. So, when you visit your doctor, a bank or you go to work, it won't show up on Tinder. However, as The Verge says, it remains unclear how will the app know what location is the work-related one.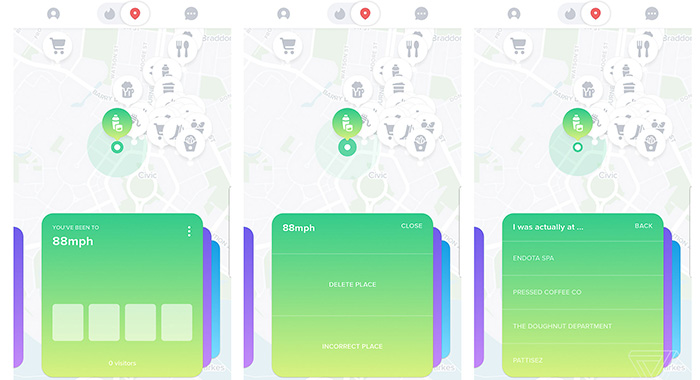 When it comes to the scenarios in which you are in the building that could, for example, have a restaurant on the first and a bank on the second floor, and then maybe another restaurant inside the same building, users will be offered a choice between different places in the same spot. This way, we can keep Tinder's Places as precise as we can and avoid the confusion. These places are also automatically deleted after 28 days.
Tinder says that Places will help improve the service they are providing because it will be able to match people who have certain things in common. For example, if two users visit a dog park, they probably like dogs or already own one themselves and that gives them a good match. Two people could also have the same favorite restaurant or a coffee shop, but never get the chance or courage to get to know each other before using Tinder.