Most streaming platforms will collect your data, sell it to third parties, and track you around the web.
Apple is the only player that respects people's privacy up to a point, but they aren't very transparent about it.
Google on the other hand discloses everything on its policy but doesn't follow the best practices.
A report from Common Sense Media is diving deep into the ten most widely used streaming services. Unfortunately, only one cuts it when it comes to respecting and protecting users' privacy. In the report, there are details about how these platforms attempt to track their users even when they're roaming outside their online sphere, and also the presentation of data selling mechanisms that are deployed as secondary money-making ways.
The best streaming service in terms of user privacy was deemed to be Apple TV+, receiving a rating of 79%, so not even that one is nearly perfect. The service doesn't deliver targeted ads to the users, doesn't track them when they're using other apps or services, and doesn't sell their data to third parties. The only shady area is the absence of details around how the protect underage user data.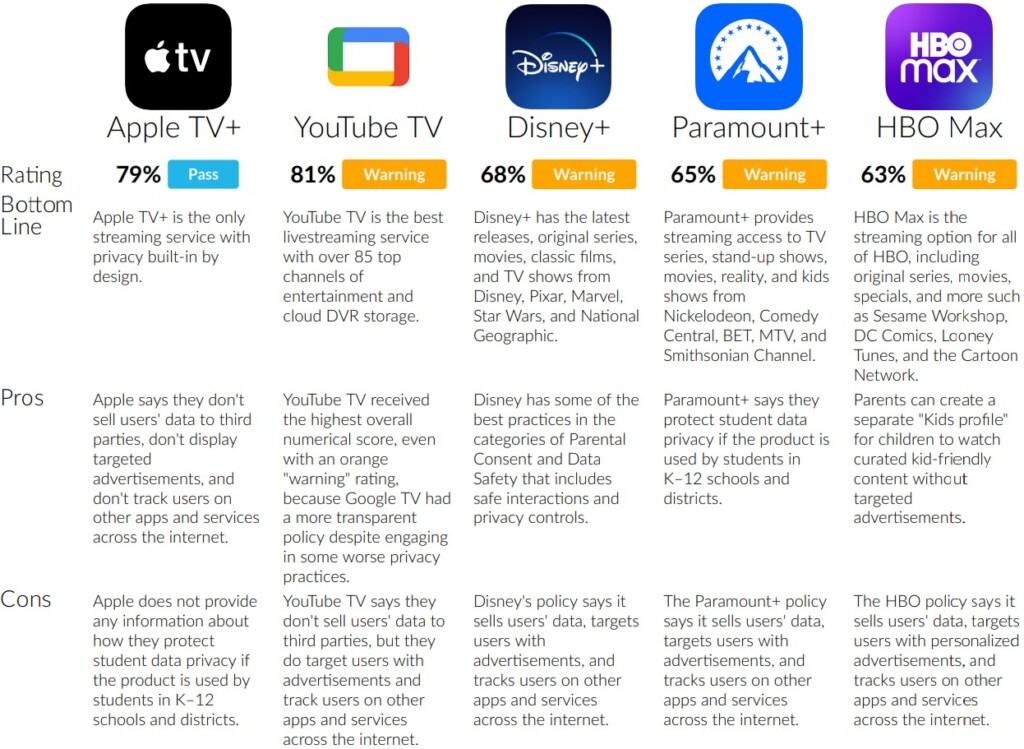 YouTube TV scored high too, but only because it features a very transparent user data policy, explaining everything in detail. Then there are Disney+, Paramount+, and HBO Max, all receiving mediocre scores for protecting children's data and offering some privacy controls - but losing points for selling user data and serving them targeted advertisements.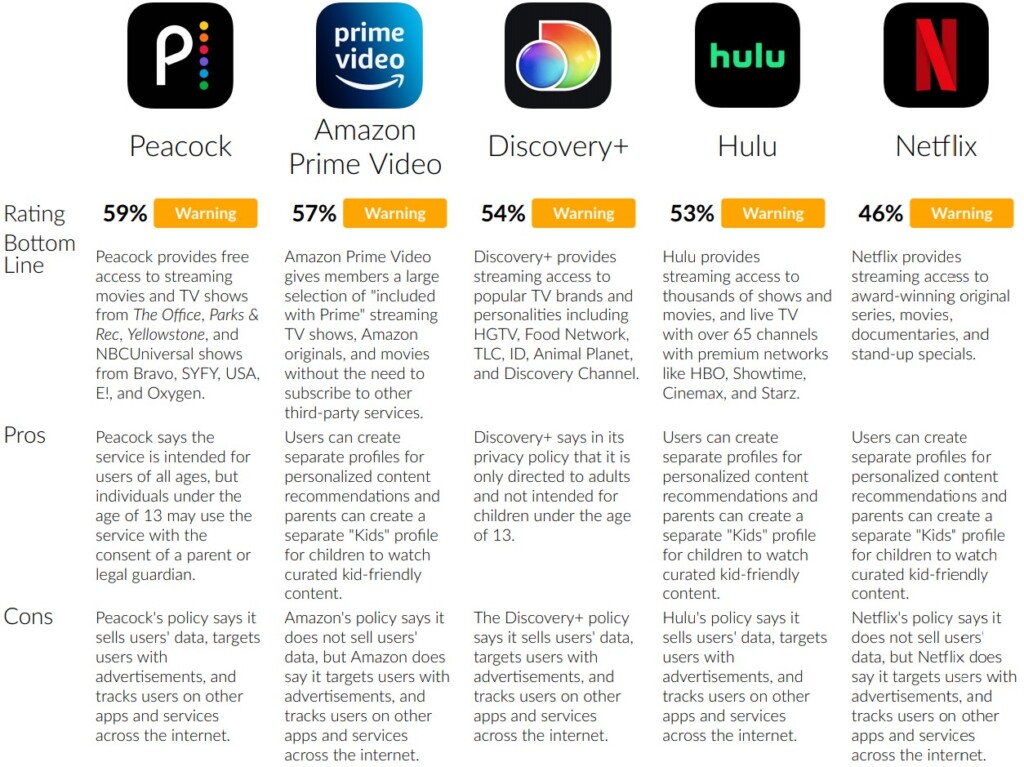 And then there's the bottom bunch, with Netflix being the worst of all, as it features an opaque and possibly even misguiding data policy while following targeted advertising practices and also following users around across the internet to spy on their interests. Hulu and Discovery+ are almost as bad, receiving a higher score only for disclosing the user data selling fact.
When it comes to streaming devices, the only one that got a "pass" was Apple TV, praised for following similar privacy-protection practices as the matching streaming services, but losing some points for not offering a comprehensive data privacy policy for underage users.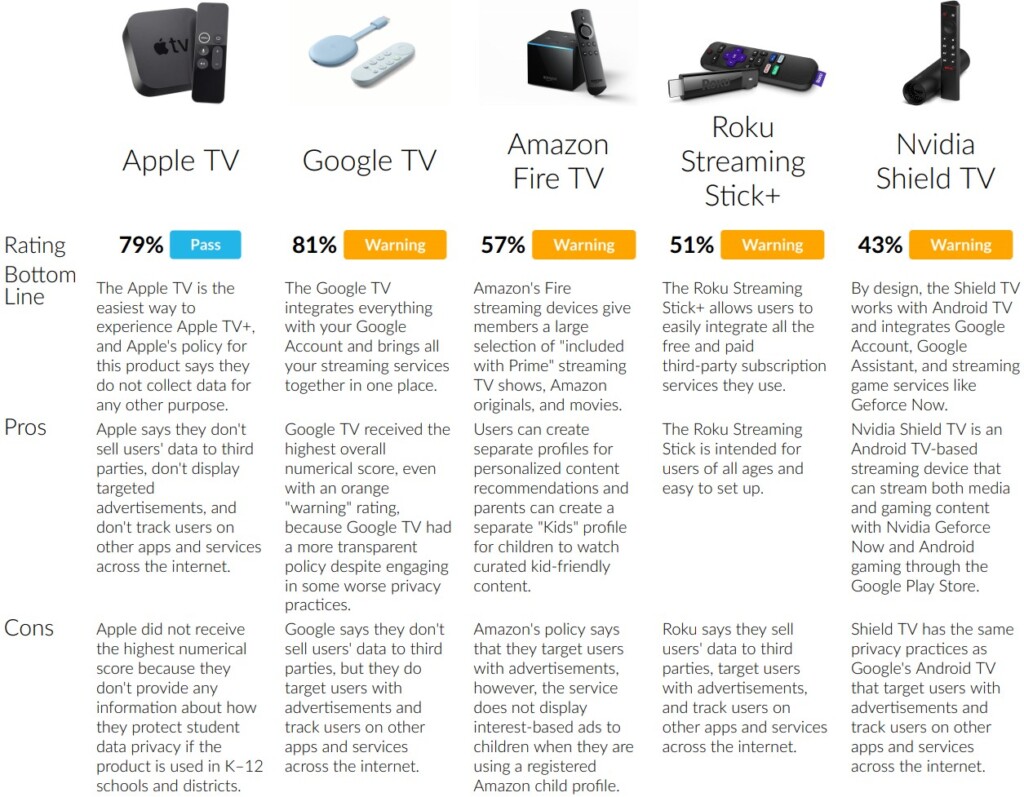 Amazon Fire TV and Roku Streaming Stick+ got some positive marks for enabling users to set up personalized accounts and introduce profile restrictions. However, serving targeted advertisements eroded the possibilities for a good mark overall. In the case of Roku, there is also the practice of selling user data and tracking users on other apps and internet services. That latter part applies to Google TV and Nvidia Shield TV, although these two don't sell user data to third parties at least.
Typically, people don't pick a streaming service based on what levels of privacy they'll enjoy, but rather they pay attention to the content that's on offer as well as the cost of a subscription. However, it's good to have an idea of what is going on with your data on each platform and keep that in mind when making comparisons or trying to decide where to subscribe next.