Tech support scamming through fake social media profiles is on the rise during the past couple of months.
Scammers use SEO keywords to bring user traffic in and catch prey through fake websites.
Victims are urged to download and install malicious software, share their information, and pay for presumable services.
Tech support scammers never stop trying to trick people through bold claims, fake warnings, and supposed remote threat detections. Almost always, they pretend to be members of a legitimate company's department such as the Apple Support, Microsoft Office Support, Dell Laptop Support, Epson Printer Support, or anything else that covers a wide spectrum of users. To spoof people, scammers use fake pop-ups, websites that look like the real thing, phishing emails, and now social media. According to a Trend Micro report, getting promoted on social media platforms is the new trend in tech support scams, trying to trick people who have finally grown suspicious about unsolicited phone calls.
The scammers are creating their social media pages/profiles with meticulous care, adding all the traffic-magnetizing keywords that will bring victims in. Of course, legitimate logos and everything is also present, but as long as they avoid impersonation reports, they remain untouched by the admins. With this set, many of the unsuspecting users who are searching for the legitimate tech support end up on the scammers' profiles, and are then directed to either call a toll-free number or click a redirecting link. In both cases, the scammers will deceive victims into downloading malicious software, provide their PII, and oftentimes pay for the "support services" beforehand.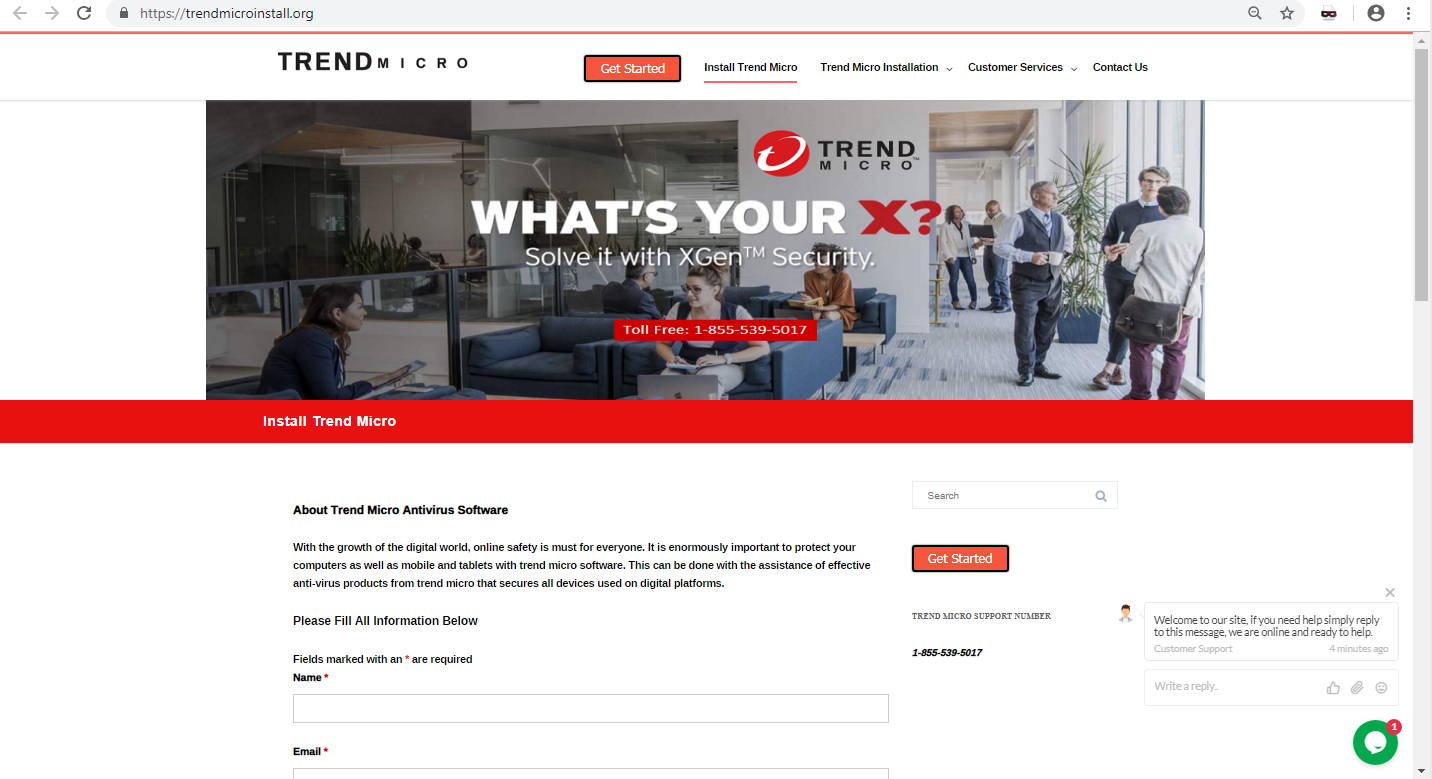 The forgery extends to antivirus companies such as AVG, Avast, Kaspersky, and even Trend Micro themselves. An impressive level of SEO optimization is to be found on all of those fake website and social media profile examples, so as to maximize the victimization. After all, a single scammer or group is behind multiple themes and counterfeit profiles, using the same techniques and infrastructure under all fake brands. As revealed by the Trend Micro researchers, a single toll-free number such as the "1-888-267-6495" is used across a multitude of fake websites and social media profiles, so a simple search could help users determine whether they are about to call scammers or not.
Have you ever been tricked by tech support scammers? Share your experience in the comments section below, and help others stay protected from malicious actors. Also, don't forget to do the same on our socials, on Facebook and Twitter.