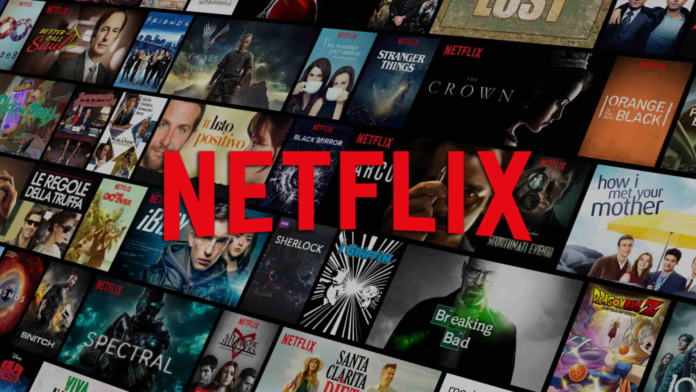 An AI will monitor users, learn their media consumption tastes, and classify them in profiles.
Illegal account credential sharing will trigger an immediate user flagging action.
Netflix, Amazon, Hulu, and Disney+ are expected to utilize this, or similar systems, as the loses from sharing are in the billions.
Sharing your Netflix credentials with friends so they can watch anything for free is a practice that has grown a lot in popularity lately, and while media streaming platforms are naturally providing this functionality to cater for the various users of a household, it seems that things have gone out of control lately. The answer to this problem came from Synamedia, a UK-based company that develops secure video solutions, and their new AI that can track how users manage their credentials was presented in the current CES.
As reported by Synamedia, credentials sharing is currently going on without the streaming service providers knowing the details of it, and without being able to do anything about it. The company's estimated losses from this sharing activity are estimated to reach nearly $10 billion by 2021. Synamedia has presented a new system called "Credentials Sharing Insight", that uses AI, behavioral analytics, and machine learning. Long story short, it tracks users, analyzes their actions, identifies their media consumption trends, and develops viewing profiles for each subscriber. When these profiles are violated, it means that another user (not a subscriber) has gained access to the account.
Streaming service companies such as Netflix, Amazon, Hulu, and Disney+ can use Synamedia's API to integrate the "Insight" to their platform, and eventually flag users who are clearly not using the "family plan" in the legitimate way they were supposed to. As the CPO of Synamedia stated during the CES presentation: "Casual credentials sharing is becoming too expensive to ignore. Our new solution gives operators the ability to take action. Many casual users will be happy to pay an additional fee for a premium, shared service with a greater number of concurrent users. It's a great way to keep honest people honest while benefiting from an incremental revenue stream."
Synamedia claims that the worst demographic category of streaming service customers is teens and millennials. Nearly 26% of them are openly sharing their Netflix credentials, but that's not the whole picture. Others are sharing their account credentials for a profit, which is something that is explicitly forbidden under the Netflix terms. Frauds like this will now be easy to detect and stop. Currently, Synamedia's monitoring and profiling AI is on trial with a number of streaming service providers, and Netflix is likely to be one of them, although it has not been officially confirmed yet.
Are you engaged in the practice of account credentials sharing? Let us know where you stand in the comments below, and feel free to share your thoughts on our socials as well, on Facebook and Twitter.