The 'Spinrilla' mixtape platform got a big blow by a US court, attributing liability to its operators for what users upload there.
The platform relied on DMCA safe harbor provisions, but they previously failed to register a DMCA agent to the Copyright Office.
The damage compensation may go as high as $600, considering the large number of individual violations.
The US District Court of the Northern District of Georgia has ruled that 'Spinrilla' is liable for direct copyright infringement, allowing the unlawful streaming of 4,082 copyright-protected sound recordings through its website and app. The mixtape platform thought it was on the safe side so far, having installed an RIAA anti-piracy plugin on the website and misinterpreting the DMCA safe harbor provisions. The case was taken to the court after the RIAA decided to escalate the action against the popular mixtape service, demanding massive compensation.
Although the amount of statutory damages hasn't been decided by Judge Amy Totenberg yet, $150k per work is considered to be the maximum, so the total compensation could reach the jaw-dropping figure of $600 million. If that happens, Spinrilla will be spun out of existence, which is what the RIAA was going after anyway.
This is why multiple record labels have already expressed their satisfaction with the decision, seeing it as a blow to online streaming service providers who choose to hide behind their users' actions.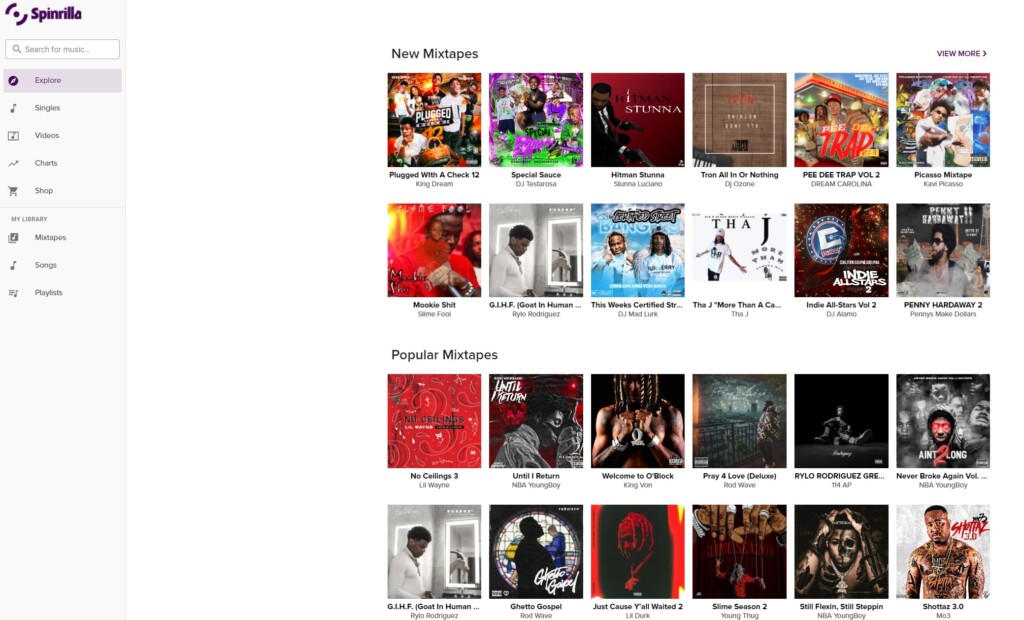 Spinrilla's legal team fought the RIAA lawsuit with all they had. Still, the platform hadn't even registered a DMCA agent with the Copyright Office, so there was no possible way to invoke safe harbor protection in the first place. Spinrilla was simply not eligible for it, even though they remediated this problem after July 2017. The court considered that the reported violations occurred before that date, dismissing the platform's defense.
The compensation will be determined in January 2021, so for those of you enjoying Spinrilla's services, the upcoming weeks could very well be the final. The platform has another legal battle with the RIAA running in parallel, accusing the copyright holder coalition of sending false DMCA takedown notices. That complaint was submitted back in March 2020 to the Georgia District Court again, but it hasn't been reviewed yet.