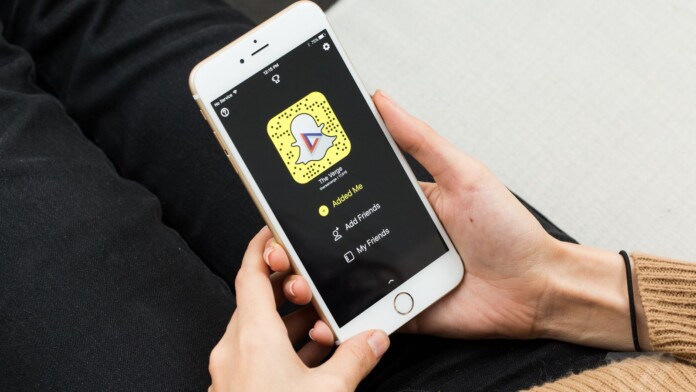 The source code of popular social app Snapchat was leaked online and was posted on GitHub by a hacker who claims to be from Pakistan.
The source code repository of the app was taken down on GitHub after a DMCA takedown notice was filed by the app.
The source code will not be restored on GitHub unless a counter-claim is made by the original poster for its reinstatement.
Microsoft-owned development platform GitHub was asked to take down source code of popular social messaging app SnapChat. A hacker who identifies himself as 'i5xx' on the development website posted the source code publicly and claimed it was leaked but did not cite the source of the leak. Investigations are ongoing to identify the source of the breach and the source code has also been removed from GitHub after a DMCA complaint was filed by Snap Inc.
Millions of DMCA notices are filed each week with most of them relating to pirated entertainment media. The complaint by Snap Inc. is one of the rare occasions when a company was forced to approach the DMCA for unauthorized publication of an app's source code. Snapchat is not the first app to suffer from leaked source code with Apple filing a DMCA complaint after source code of one of its core components from iOS was leaked online earlier this year.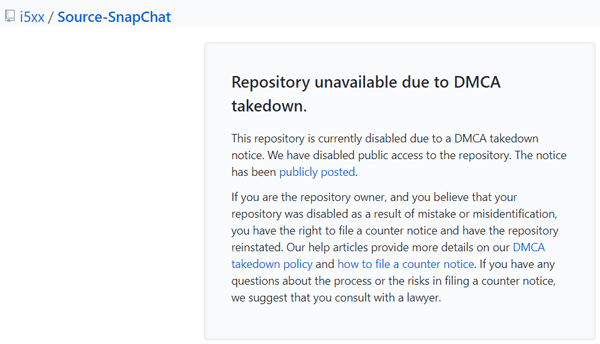 GitHub will not be restoring the Snapchat source code unless the original poster is able to come up with a legal counter-claim proving he is the owner of the source code. Upon close investigation of the user's account, it was revealed that he is from Tango Bado, a village in Pakistan. The profile also includes a link to a website with the same name (https://i5xx.store) that offers programming services. Nothing else is known about the uploader as of now.
With Snapchat adding a controversial redesign earlier this year and raising concerns about its security after opening its developer kit to third-party developers, users are concerned about the safety of the platform. The social media app is yet to make a statement about the incident revealing the extent of damage caused by the leak.
What do you think about the Snapchat source code leak? Let us know in the comments below. Also, to get instant tech updates, follow TechNadu's Facebook page, and Twitter handle.