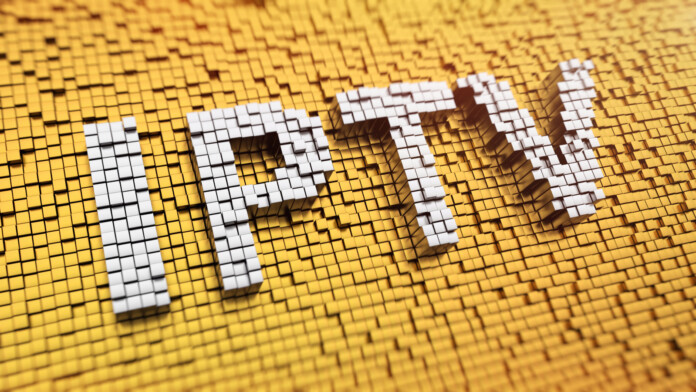 'Nitro TV' is in legal trouble, as a group of filmmakers is suing them for millions in damages due to copyright infringement.
The pirating platform saw an explosion in the number of subscribers lately, and the legal entities noticed this.
Nitro is offering thousands of movies, series, live TV channels, "catch up" options, and events.
Several moviemakers and TV broadcasters, including Disney, Amazon, Universal, Columbia, and Paramount, have filed a lawsuit against 'Nitro TV', accusing the IPTV service of blatant piracy and copyright infringement. They are requesting the payment of millions in damages and the enforcement of injunction measures. This obviously puts Nitro TV in great trouble, as the lawsuit is threatening to take down one of the most popular IPTV platforms out there.
The lawsuit submitted at the U.S. District Court in California identifies a man named "Alejandro Galindo" as the owner and operator of Nitro TV, and also includes another twenty "Doe" defendants. The same person is accused of administrating a Facebook group that had the sole purpose of promoting Nitro TV's offerings and of luring the audience into subscribing. Thus, the man also stands accused of encouragement towards copyright infringement, in addition to facilitating the action.
The IPTV platform itself used the domain "TekkHosting.com" as its primary interface through which subscribers could sign up and log into the Nitro platform. A second path through which one could access Nitro was via TV box resellers who bought credits from the platform and converted them into user accounts. The typical cost of the subscription was $20/month for two devices. According to the stats presented in the lawsuit, more than 45,000 people activated new accounts on Nitro TV over the last twelve months.
As for what content was offered through Nitro TV, the list is extensive. Thousands of 24/7 channels broadcasting live without any licensing, video-on-demand "catch up" features that give people access to previously aired content, and many hundreds of films. The exhibit includes Toy Story 3, Frozen II, The Godfather, Star Trek, Jurassic World, The Office, Mr. Robot, Men in Black, Karate Kid, Venom, Harry Potter, Joker, Suicide Squad, and many more.
Now, the plaintiffs are requesting the court to consider several statutory damages, going up to $150,000 per infringed work, and for every one of the three causes of action presented. Of course, the coverage of the associated attorney fees is also included in the demands. As the plaintiffs point out, platforms like 'Nitro TV' are introducing unfair competition in the market. They are also misleading people into believing that, somehow, they are paying for legitimate services. Thus, the original creators of the broadcasted streams are undermined and financially harmed.