Russian telecom watchdog Rozcomnadzor says it's blocked at least 50 VPN and anonymization services as part of its Telegram crackdown.
There are more blockades in the pipeline according to the telecom watchdog, which may include Viber being Russia's next target.
The move was a follow-up to the carpet-bombing of millions of IP addresses last month.
According to Russian telecom regulations, any entity that offers an encrypted messaging service in the country is supposed to register with local authorities and hand over encryption keys when requested. Messaging app Telegram refused to let the Russian authorities monitor its users after founder Pavel Durov stated he would not compromise the security of the users. Furthermore, Rozcomnadzor, Russia's telecoms watchdog, stated that it has blocked at least 50 anonymization services and VPNs as part of Russia's Telegram crackdown. The organization also suggested that Viber may be next app to get banned. The move is a follow-up to last month's IP address carpet bombing which affected millions of Telegram users.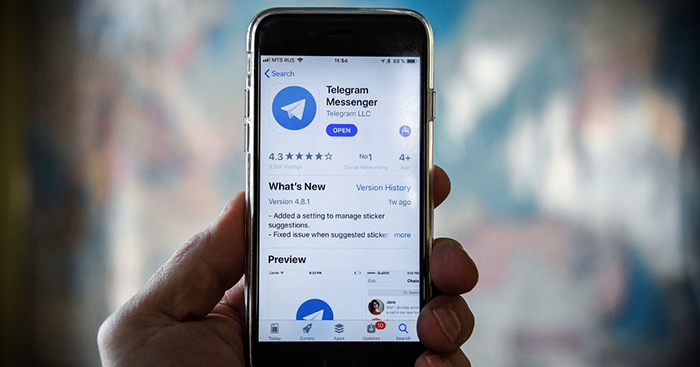 Despite last month's IP bans and losing a lawsuit against the Federal Security Service, Telegram still has 200 million monthly users. Last month's IP blocking attempt by Russian ISPs was a failed attempt as VPNs and anonymization apps allowed users to continue using the app despite the bans.
After noticing the ban did not affect the service, the Russian telecom watchdog turned its focus to VPNs and anonymizers. TASS reports that dozens of VPNs and similar services have already been blocked with more to come soon. Viber has also been requested to submit its encryption keys, and if they do not follow Russian protocol, the messaging service could be suffering a ban soon too. Companies can, of course, submit requests to the court if they have difficulties in providing the keys to avoid getting banned immediately.
Rumors have been circulating in Russian media that Roskomnadzor chief Alexander Zharov has resigned, which could be in response to the huge over-blocking that took place when Telegram was targeted. Telegram has not yet responded to the move, even though it's collecting Bitcoin to fight the latest ban, and it is uncertain how the messaging app will continue offering its services to its Russian user base.