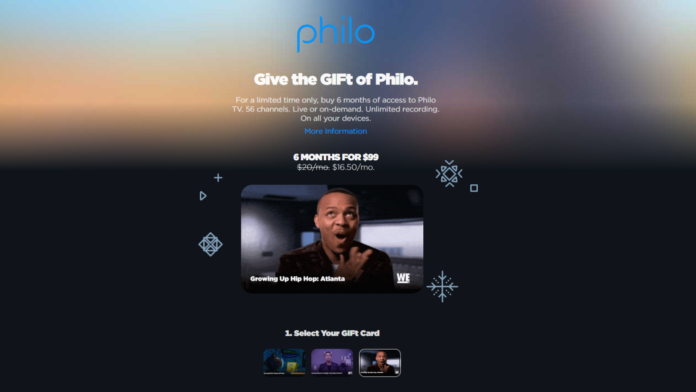 Philo prepares some gift ideas for Christmas
Get 56 Channels for 6 months, with a discount
Christmas is nearly here and Philo wants to make sure you can send a gift to your friends – a 6-month subscription to the service!
Live TV streaming platform Philo has been around for a while and offers a pretty clean deal. You can either subscribe for the 43 Channels bundle that costs $16 per month, or for the 56 Channels bundle that costs $20 per month. The collection of networks is pretty stable, but if you're looking for sports channels, keep looking, because there are none here. Instead, there are a lot of entertainment channels, including for kids.
The promotion Philo is currently running involves the more expensive bundle – 56 Channels – and has the price cut down close to the 43 Channel bundle. For 6 months, you'll only have to pay $99, which means the subscription costs $16.50 per month.
You can either buy this for yourself or go ahead and give it to someone else. In fact, the campaign goes under the title "give the GIFt of Philo," so you can wrap it nicely for a friend or family member. That GIF in the GIFt is a dead giveaway, but you can send it via email, or a mobile number, with one of three GIFs attached.
If you want to go "old school," you can even buy a physical card. "We actually made these really cool 'lenticular' GIFt cards which are essentially a hologram with some TV content from our shows. It's really cool," Philo tells us.
The cards can be used by both new and old users, so anyone is good to go. If you're all out of gift ideas this Christmas, this can be a great one.
Let us know if this is the type of gift you'd consider for your friends and family and if you're a Philo fan in the comments section below. Please share the article online if you can and follow TechNadu on Facebook and Twitter for more tech news.