With online scams on the rise, a group of scammers has managed to extort $50,000 in the form of bitcoins from 42 different bitcoin addresses according to security researcher SecGuru.
SecGuru has published findings on the scam, revealing how the extortionists conducted the scams and also published a list of transactions. 
The scammers found personal data from adult websites that suffered from data breaches and held user passwords as ransom to extort money.
Security researcher SecGuru uncovered a scam that has led to dozens of users being scammed using fake extortion emails. A group of scammers took advantage of recent data breaches on adult websites and collected personal information to use as leverage against unsuspecting internet users. Some of the blackmail emails ask for up to $3,200 in the form of cryptocurrency.
A website has been set up by security expert Troy Hunt, to help users identify data breaches. You can simply enter your email address and see if any online accounts using your email has been breached. The website has databases of all major breaches in recent years. If you see your email has associated breaches, it is recommended to change passwords on the flagged accounts and enable two-factor authentication if available.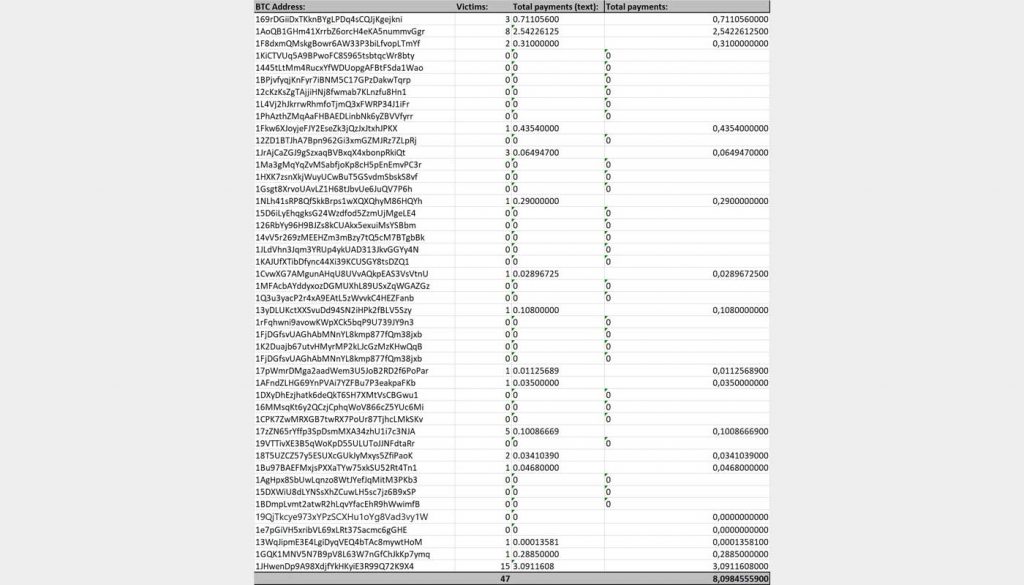 Over $50,000 has been collected in the form of cryptocurrency from 30 different users in the recent scam. Gullible users fall for the scam emails and do not want their involvement with adult websites to be leaked online and end up paying the extortionists what they want. All of the payments in the extortion racket have been sent to three accounts belonging to the scammers. To make the threats feel legitimate, the scammers cited malware was installed on the user PCs and a fake webcam video of a user browsing adult websites was sent to users.
If you sent such extortion emails, it is recommended to seek legal help and complain to the FBI in the official cybercrime portal if you are in the US. Almost all countries have a cybercrime unit at this point, and you should approach them if you live outside the United States. You should also check out our guide to spotting a cryptocurrency scam to avoid being extorted.
What do you think about the extortion racket? Let us know in the comments below. Get instant updates on TechNadu's Facebook page, or Twitter handle.