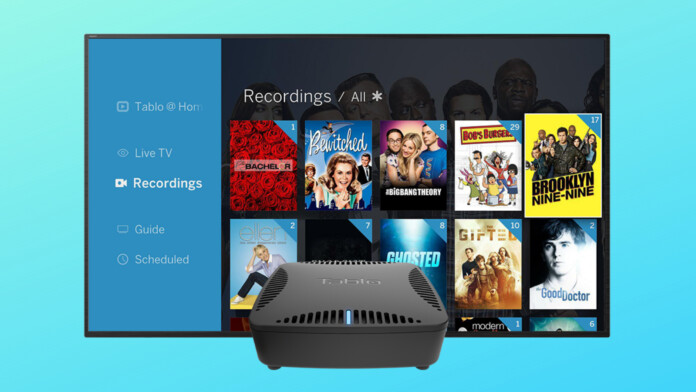 Nuvyyo launched its Tablo DVR that is capable of skipping pesky ads that hinder your content viewing experience.
The ad removal service costs an additional $5 per month and is an optional purchase.
Nuvyyo revealed that the feature is still in beta as the company is ironing out kinks in the machine learning-based system.
If you are bothered by the number of ads shown by various content providers, Tablo has the right product for you. The company launched its latest over-the-air "Quad DVR" that comes with automated ad-skipping. The DVR comes with four tuners built-in that allows you to record and store content from four different antenna TV channels at the same time. The device will be available by March 2019 for $200.
The ad-skipping feature on the Tablo DVR is similar to TiVo Roamio. You can skip OTA commercials automatically by simply enabling it from your settings. The feature is currently in beta so users can expect a few hiccups when using it. The feature also throws in cover art and metadata support for content to the mix as well. Advertising has become a controversial topic with services like Netflix introducing ads on top of subscription fees and Nuyyo seeks to remedy the issue with the new device.
Tablo revealed that the ad-skipping feature is cloud-based and takes advantage of machine learning and advanced algorithms to identify and eliminate ads when you are watching your favorite TV shows, movies or live events. If you want access to the ad-skipping feature, you will need to pay an additional $5 per month. You also have the option of paying $150 for lifetime ad-skipping.
The Tablo Quad DVR supports up to 8 TB of storage using external USB drives as well as internal SATA drives. When it comes to connectivity, you get access to Gigabit Ethernet and 802.11ac WiFi. The device supports streaming devices like Amazon's Fire TV, Apple TV, Chromecast, Android TV, Roku and also built-in streaming services available on modern-day Smart TVs. Other features available on the device include one-touch recording and remote streaming.
What do you think about Nuvyyo's new Over-The-Air Quad DVR? Let us know in the comments below. Don't forget to follow TechNadu on Facebook and Twitter. Thanks!